More than 2 years have passed and I have returned once again to Zanotti for it's wonderful tiramisu and not to mention cheap set lunches (by Singapore Italian restaurant standards). Believe it or not, I have yet to find a tiramisu in Singapore that can rival that of Zanotti's (personal opinion).


Exterior & Interior
Nothing much about the restaurant (both inside and outside) has changed and the place is still very strict about their smart casual dress code. This time round however, there were no "special" set menus in place and the place looked a lot brighter and cheerier due to sunlight flittering through the huge windows. And being lunch time on a weekday, there was a sizable well heeled office crowd.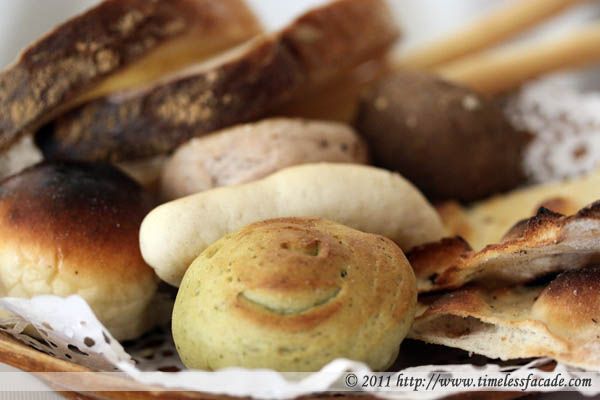 Complimentary Bread Basket & Bruschetta
I don't remember much about the bread basket because I was probably more focused on the bruschetta, which came in 2 tiny portions. The tomatoes were fresh and crunchy but the base did seem a little too soggy for my liking. A great start nonetheless.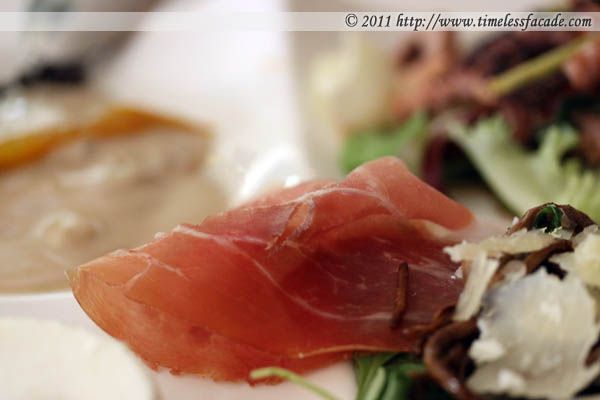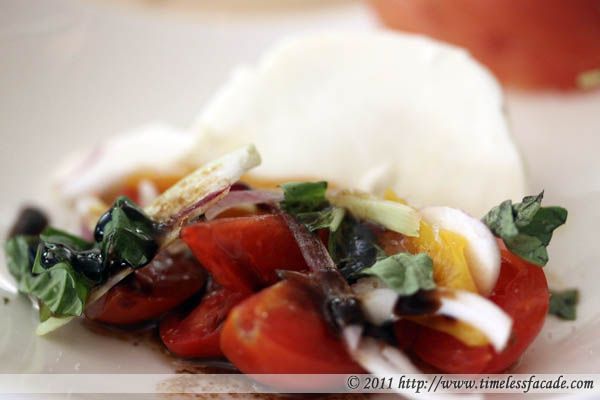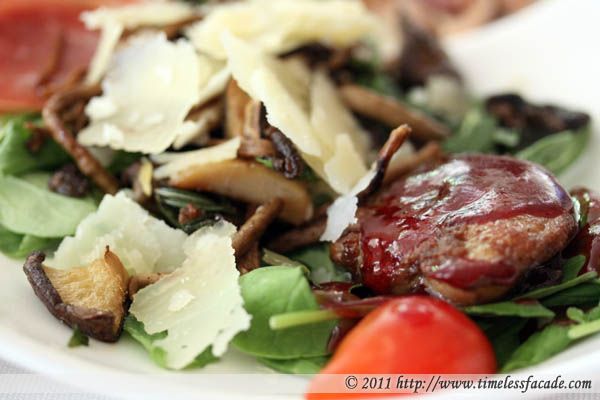 Appetiser Platter
The appetiser platter was a delightful mix of various bite sized portions, featuring the likes of foie gras, buffalo mozzarella, veal etc. The foie gras was pleasantly smooth and drizzled with a soothingly sweet raspberry compote whereas the buffalo mozzarella had a nice semi firm texture without coming across as too heady. Interestingly, the portion of octopus had a mild tomato taste, very much like canned sardines. I thought the veal with tuna sauce was great too - thinly sliced without the tuna sauce being too fishy or overwhelming.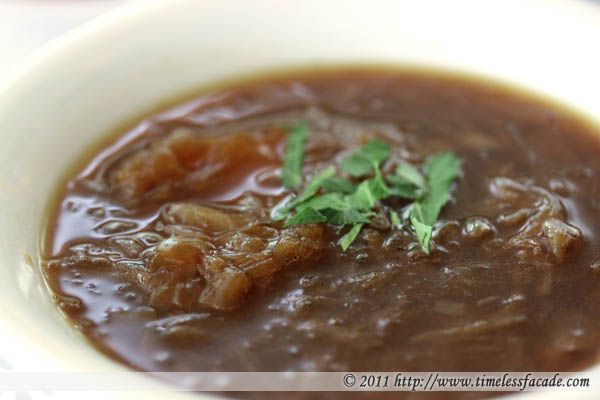 French Onion Soup
Light but seriously lacking the killer punch I was looking for. Very decent nonetheless , with a small piece of cheese bread soaked in it.


Caesar Salad
Fresh crunchy lettuce coupled with milk croutons, Parmesan cheese and bacon bits. What's not to like? Especially if you are the sort of person who must have vegetables in every meal.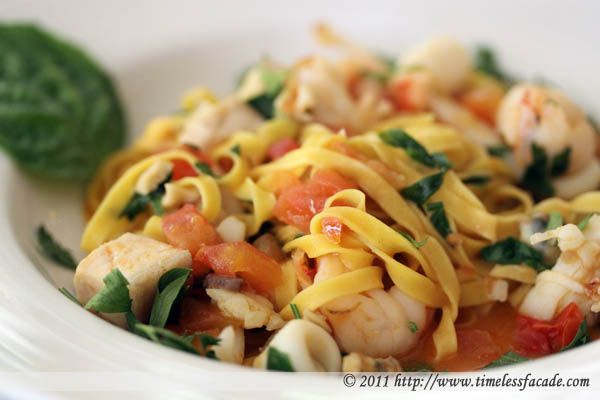 Homemade Pasta with Crustacean
For one of our mains, we went with the homemade pasta with crustacean, which wasn't really al dente and reminiscent of very fine
mee pok
(flat egg noodles). I liked the mild tomato based sauce as well as the fresh seafood though. All in all, a very heartwarming dish that brings back memories of home. Weird isn't it? Considering that it's an Italian restaurant.
Chicken Stuffed with Spinach and Cheese
Our other main was the chicken stuffed with spinach and cheese - one of my perennial favourites. The chicken meat was tender with a layer of gooey cheese spread over a crunchy chopped spinach stuffing. Add a lightly roasted crisp skin to the equation and viola! an excellent dish is served.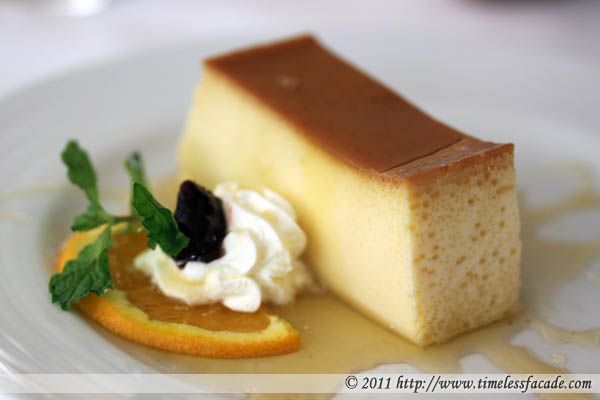 Creme Caramel
The creme caramel honestly wasn't a big deal. Smooth with a mild taste of honey, it tasted like pudding. On hindsight, maybe the profiteroles would have fared better.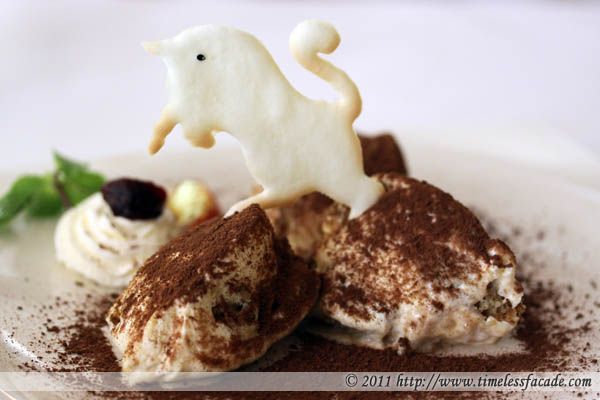 Tiramisu
You don't get to choose the tiramisu as part of your set lunch and ordering it ala carte will cost you more than what a 3 course set lunch would (insane don't you think?). But it's worth every single cent. Served up in 3 lumps instead of the usual cake like structure, the tiramisu had a wonderful sponge to mascarpone ratio with a richness so sublime that it didn't come across as overwhelming. And the taste just lingers on.... I would have ordered another one if not for the fact that it was nearing the end of lunch service and we were probably the only ones left in the restaurant.


Bill
Zanotti's set lunch is a steal at a mere 300 baht (≈SGD13) for 2 courses (no dessert) and 330 (≈SGD14.50) baht for 3 courses. By contrast, the tiramisu is 350 baht (≈SGD15.50), which isn't cheap even by Singapore standards. If the price of the tiramisu is anything to go by, dinner definitely won't be cheap (I spent about SGD145/pax for a Valentines Day dinner during my
previous visit
). Remember to make your reservations!
Final Verdict:
Ambience:7/10
Service:7/10
Food:7/10 (8.5/10 for the tiramisu)
Value for money:8/10 (For the set lunch)
Overall:7.25/10
Address: 21/2 1st Floor, Saladaeng Colonnade Condominium, Silom Rd., Silom Bangrak, Bangkok 10500
Contact: +66 2 636-0002
Opening Hours: Lunch 11:30 – 14:30 Dinner 18:00 – 22:30
Website: http://www.zanotti-ristorante.com/