About a year ago, one of Singapore's most renowned Bak Kut Teh stall, Ng Ah Sio (NAS for short), announced that Jumbo would take over the day to day operations of its only outlet at Rangoon Road. This was to ensure consistency in the food as well as excellent service, with the latter sorely lacking in NAS.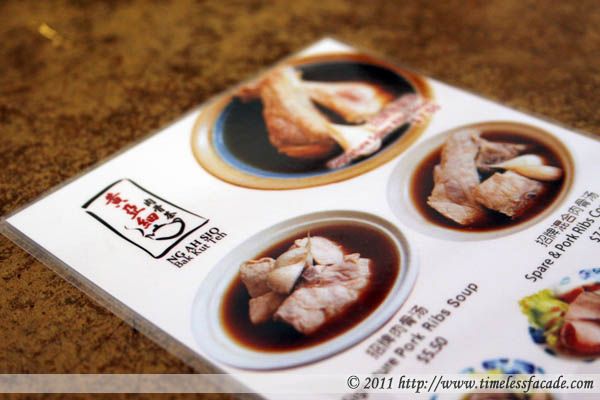 The place & Menu
It has been a long while since I
last visited
and the place has undergone quite a drastic renovation. Gone is the old nostalgic eating house charm. In its place is a modern restaurant like interior with with white washed walls, granite top tables and overhanging light fixtures. Seriously, compare
this
with
this
. And the place was packed with tourists, mainly from Hong Kong, all toting cameras and looking to have a taste of this "legendary" food stall that turned down Donald Tseng back in 2006.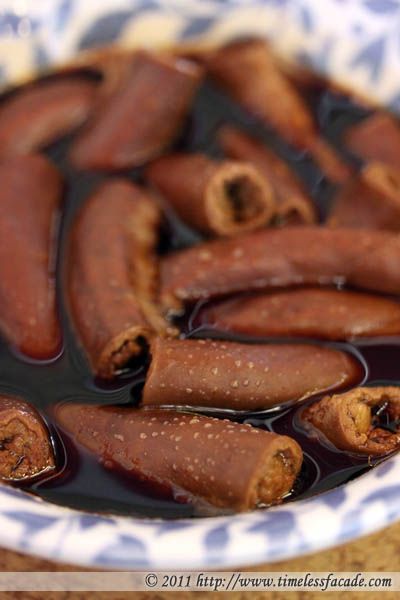 Intestines
Also known as chitterlings, the intestines were a little too salty for my liking. But no offal smell. Best eaten with a large mouthful of rice.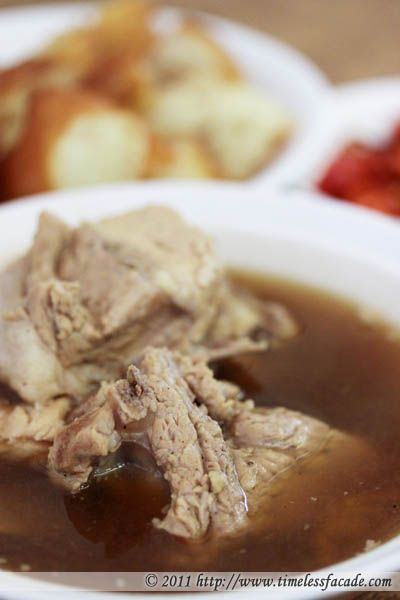 Pork Ribs Soup & Spare Ribs Soup
$5.50 gets you a small bowl of pork ribs soup with 3 tiny pieces of well cooked meat that sports a reddish hue inside. However, the soup is so tasty that its almost surreal (probably from the addition of MSG) and not to mention overly salty, even by my standards. I liked the copious amount of pepper that went into it though. $7.50 on the other hand, gets you 2 slightly bigger pieces of spare rib, which totally differs in size from what you see on the menu. Oh and soup is refillable, but I didn't ask for any. No prizes for guessing why though.


Bill
To be honest, standards for this place have nosedived and NAS seems more like a commercial entity than anything else. I'm not sure Jumbo, as a stakeholder, has done NAS any good, save for perhaps the service. And I'm sure this is not just an off day for NAS as I did patronise twice in a space of a month and both times, quality was lacking. To compound that was the fact that prices weren't exactly cheap or even reasonable, veering well into the expensive category. I definitely won't be back.


Final Verdict:
Ambience:NA
Service:6.5/10
Food:6/10
Value for money:5.5/10
Overall:6/10

Address: 208 Rangoon Road

Contact: 62914537

Opening Hours: Tuesday - Sunday 7am to 10pm.

Website: http://www.ngahsiobkt.com