Had dinner with a couple of friends at Peony Jade @ Clarke Quay one weekday evening to celebrate the mundaneness of working life (how ironic!).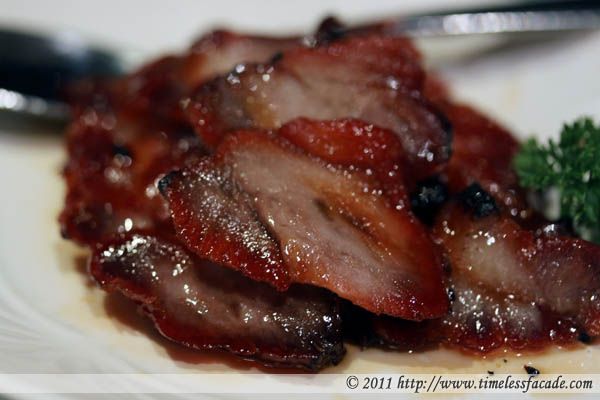 Honey Char Siew
We started off with the honey char siew, which was definitely nothing near the best I've had but still passable with little charred bits along the edges. The meat could have been more fibrous and the sauce, a little richer though.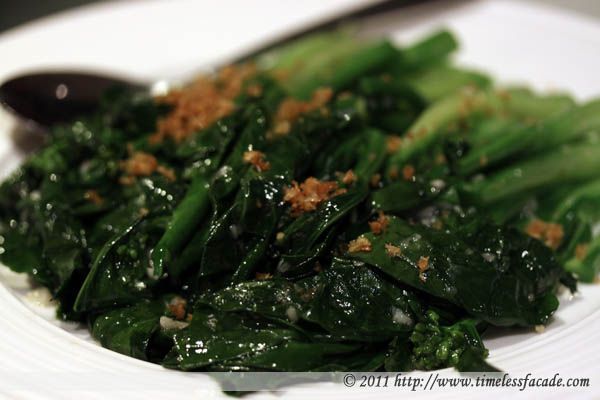 HK Kailan
Stir fried with garlic, this was one weird kailan. The initial taste was one of sheer bitterness but subsequent bites yielded slightly different tastes. The funny thing was, the more you eat, the more it normalises. And I wasn't the only one who thought so. Strange indeed.


Golden Mushroom Beancurd
One of my two personal favourites of the dinner, the smooth beancurd was savoury with tons of golden mushroom atop and soaked in a not too starchy gravy. Simple yet satisfying.


Smoking Duck
Apparently one of Peony Jade's signature dish and also one of the flops that evening, the smoking duck was just too dry and gamy for my liking. The smoking was also quite uneven and I could taste strong hints of tea in some parts while other parts were just gamy. I did like the semi sweet clam shaped
mantous
that came alongside though but I did think that they could have done with a little more moisture.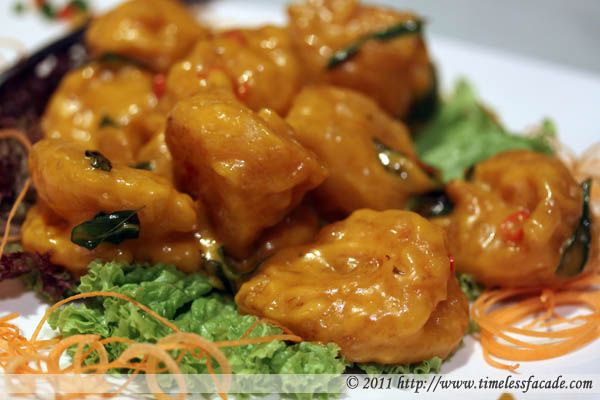 Salty Yolk Prawns
The salty yolk prawns were as good as I remembered them to be - de-shelled, fresh, crunchy and ladled with a creamy and rich sauce that carried a little curry tinge towards the end. However the gravy honestly did seem a little more watery than before. Signs of cost cutting?


Bill
With a 15% discount, dinner for the 6 of us cost about $212, which isn't very expensive but quality seemed to have dipped somewhat. I wonder if Peony Jade's other outlet @ Keppel Club is any better?



Final Verdict:
Ambience:7/10 (A little noisy)
Service:7/10
Food:6.5/10 (7/10 for the beancurd & prawns)
Value for money:6.5/10

Overall:6.75/10

Address: Clarke Quay, 3A River Valley Road #02-02

Contact: 63380138/63380305

Opening Hours: 11am to 3.00pm (Lunch) and 6pm to 11pm (Dinner)

Website: http://www.peonyjade.com/