Following a
dim sum lunch at Yan Ting
, it was dinner at Mortons - a testament to my ever expanding waistline and ever slimming wallet.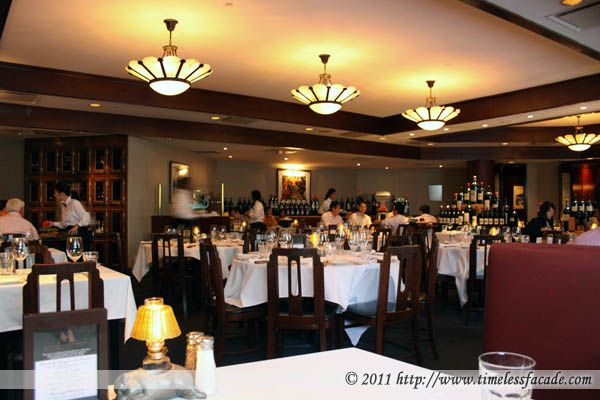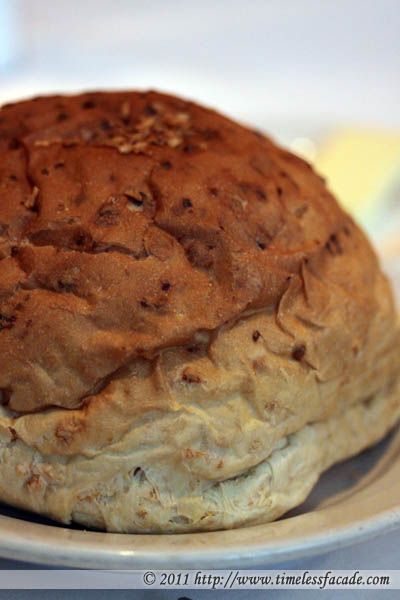 Interior & Complimentary Onion Bread
We got our favourite table again and something about the interior struck me as different. Instead of the stoic and sombre dining room that I was used to, a couple of windows had been installed, allowing natural light in for a more cheery atmosphere (considering that Mortons only opens for dinner, there's not much natural light to speak off actually unless you get there before 7pm, which was exactly what I did).

As usual we didn't even bother to try finishing the onion loaf and instead opted to doggy bag it.


Broiled Sea Scallops Wrapped in Bacon
What would have usually been an excellent dish was marred by the under searing of the scallops which led to a little over tenderness in the center. Not that it was a very big issue though and I definitely still enjoyed the scallops. The bacon was still good as well - a little crisp with no rancid oil taste. You can choose to eat the scallops on their own or together with the minty, lightly sweet apricot chutney.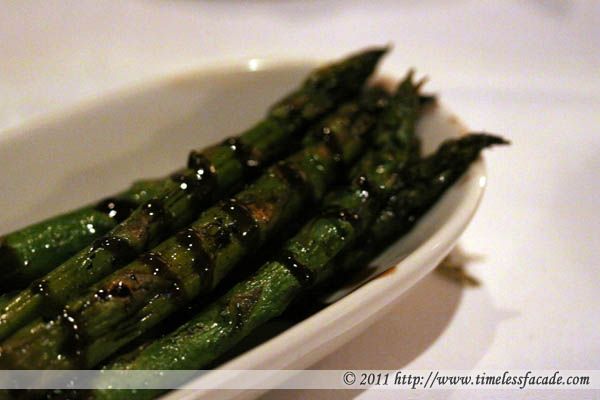 Side of Asparagus
The token vegetable dish of the day amongst all the meat and seafood dishes. Funny how we didn't manage to finish the asparagus even though we were both fans of it.


Colossal Shrimp Alexander
This dish never fails to amaze with the size of its colossal shrimp as well as the size of the dish in general. But (un)fortunately, the portion size seems to have shrunk a little this time round. Not that we were in a better position to finish everything though! The prawns were sweet and crunchy and trust me, share your prawns or you will be hit with a prawn overload by the end of the meal. Would have appreciated the paella staying on the stove a wee bit longer though.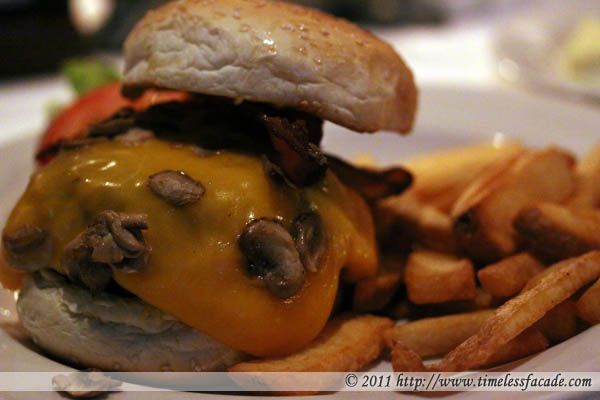 USDA Prime Burger
I was once again not impressed by Mortons's USDA Prime Burger, which featured a tender medium well beef patty with bits of fat that didn't impress with its lack of inherent beefy sweetness. The cheddar cheese, mushrooms and bacon did give it an additional oomph though. Overall still very decent and better than quite a fair bit of burgers out there.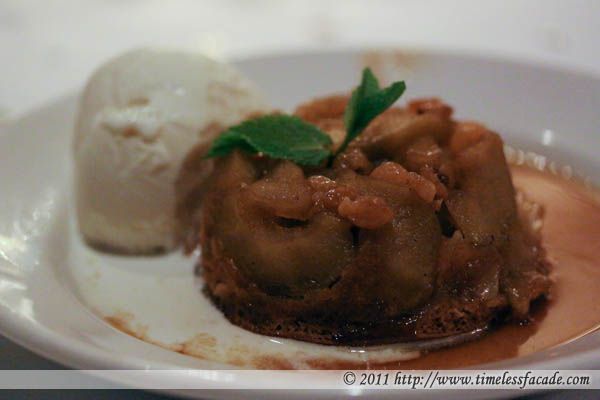 Dessert Tray & Upside Down Apple Pie
I had the option of picking the dessert off the dessert trolley, which looked fantastic by any measure but we decided to stick to the tried and tested upside down apple pie which would help balance out out palates with its acidity. Solid crust beneath apple slices and raisins dusted with Cinnamon powder. A scoop of vanilla ice cream helped to sweeten things a little. Nice!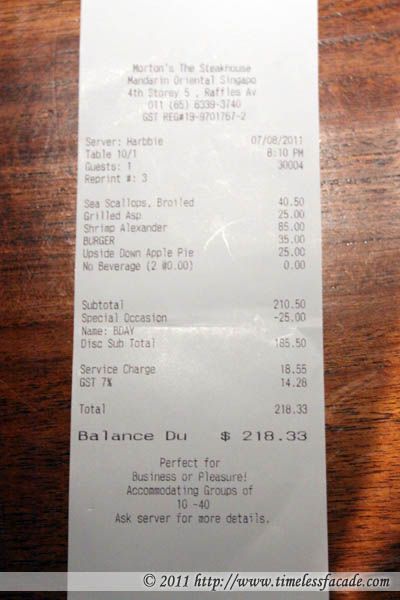 Bill
The dessert was complimentary but we still chalked up a bill of about $218. Not too expensive honestly and I'm looking forward to my return lunch during the F1 weekend!


Ambience:7/10
Service:8/10
Food:8/10 (7/10 for the burger)
Value for money:7/10
Overall:7.5/10

Address: 4th Storey, Mandarin Oriental Singapore

Contact: 6339-3740

Opening Hours:

Bar
Monday - Saturday 5pm - 11pm
Sunday 5pm - 10pm

Dining Room
Monday - Saturday 5:30pm - 11pm
Sunday 5pm - 10pm

Website: http://www.mortons.com/singapore/