Yung Kee. A legend in Hong Kong and one that I definitely couldn't afford to miss even though I was only in Hong Kong for a whirlwind weekend. And it definitely helped that I love geese.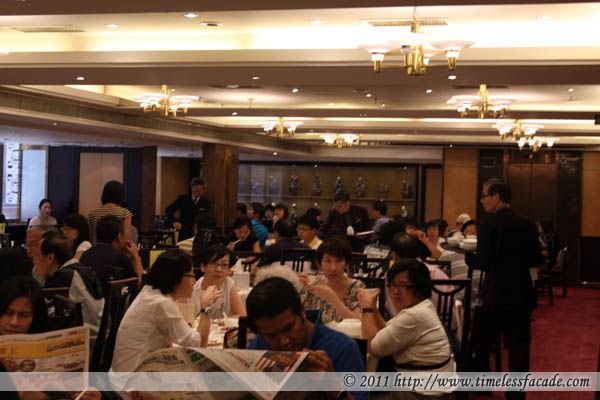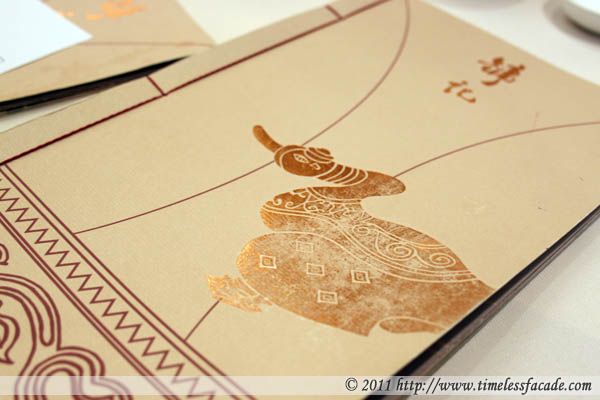 The Place & Menu
Walk along Wellington Street and you definitely won't miss the huge the huge golden facade with the words 鏞記 inscribed on it. Or ask anyone on the street. How Yung Kee operates is rather interesting. The lowest level serves walk in customers who want their fix of roasted meat rice or noodles where the second level takes reservations. There is also a club/VIP floor as well, which apparently serves better quality food at a steeper pricing of course. To get to the club/VIP floor, you would have to take a special lift at the corner of the building. Talk about making a different entrance.
Char Siew Sou
Being a geese specialty store, I didn't expect much from Yung Kee's
char siew sou
. And I'm glad I didn't. It wasn't bad, just that it came across as pedestrian. For one, aesthetics were quite lacking and each piece looked rather shabbily done. I do applaud the generous amount of char siew within but it was a little bit too sweet for my liking. And the pastry was a little limp and lacking in butter.
Century Egg Congee
Century egg. Lots of it. All nestled within a bowl of nice, smooth congee that had a serving of lean pork as well. Only problem is, the pork was seriously too salty, even when eaten with the porridge.


Prawn Congee
As with the century egg congee, the prawn congee was smooth but had the addition of thinly sliced ginger, which I personally dislike. Along with 6 fresh prawn balls, the congee provided a stop gap measure against hunger before our goose arrived.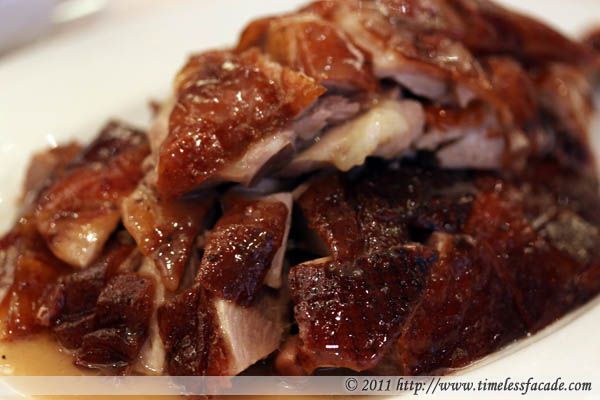 Roast Goose
We ordered half a roast goose and it sure was huge. The skin carried a little crisp but honestly, I found the meat a little too tough for my liking. And my aching jaws bore testament to that. I loved the flavours though - salty with a tinge of sweetness. Very good!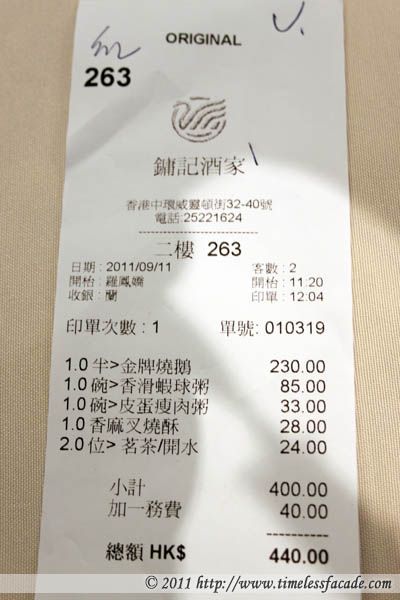 Bill
At 440 HKD or about 72 SGD, our lunch certainly wasn't cheap but I wouldn't call it expensive either. Food was generally decent, with the goose standing out (but I would much prefer more tender meat though) in terms of flavours. Service wasn't great but I guess that's Hong Kong for you, especially at old establishments.
Ambience:6.5/10
Service:6/10
Food:7/10 (7.5/10 for the goose)
Value for money:6.5/10
Overall:6.5/10
Address: 32-40 Wellington Street, Central, Hong Kong
Contact: (852) 25221624
Opening Hours:
11:00a.m - 11:30p.m (Daily)
Dim-Sum Dining:
2:00p.m - 5:30p.m (Mon to Sat)
11:00a.m -5:30p.m (Sunday & Public Holiday)
Closed The 1st 3 days of Chinese New Year
Website: http://www.yungkee.com.hk/index.html