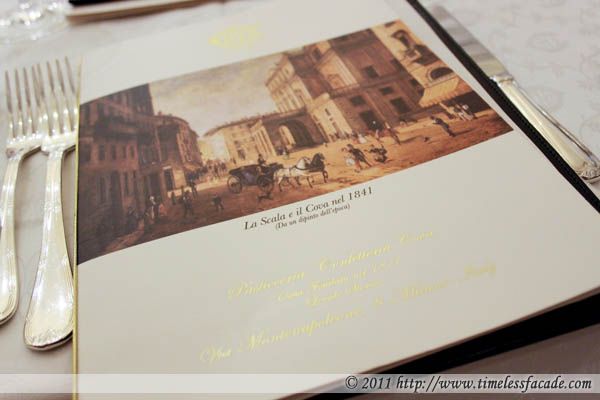 Popped by Cova Pasticceria for dinner one evening since we were in the vicinity and everywhere else was packed. Started in 1819 in Milan and originally patronised by the crème de la crème of society, Cova has expanded to a few countries in Asia to cater to those who seek "the high life" (albeit if only temporary).
And the decor is telling. Dark wood coupled with European style overhanging lamps that throw off warm light and well designed cornices greet you as you step into the cozy space that Cova occupies. Simple yet elegant.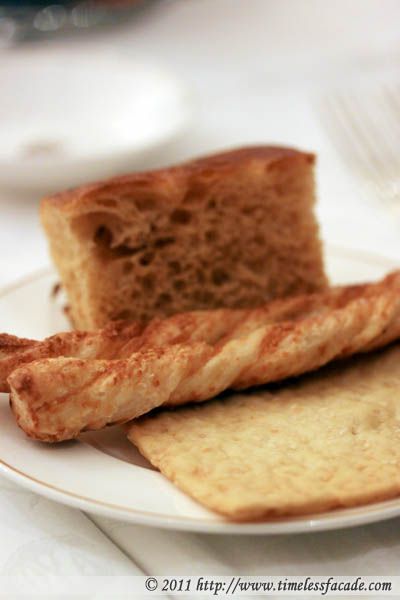 Complimentary Bread
Mushroom Risotto
For $30++, I had expected something more substantial than a miserly thin layer of risotto which I finished in 2 mouthfuls. And to compound matters, the risotto was a little overcooked for my liking.


Seafood Spaghetti
The seafood spaghetti fared a little better though I did think that the spaghetti wasn't al dente. I liked the light tomato based sauce and the fresh seafood but as with the risotto, portions were pathetic.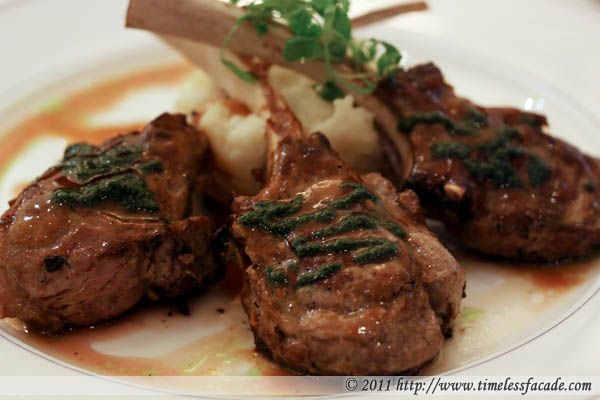 Lamb Rack
I didn't get to try this but from observation, portions were still small.


Peanut Feuilletine
And for dessert, a tiny piece of peanut feuilletine about a third the size of a regular slice of cake you would get at the likes of Starbucks, Coffeebean etc. To give it credit, the feuillentine was nicely thin and crisp while the chopped peanuts provided a nice crunch to the whole dessert. There wasn't much to go around though.


Bill
A miserable meal for 3 cost to the tune of $130, which is ridiculously expensive in my humble opinion. Portions were pathetic and two people with average appetites would have been able to polish off all the dishes with ease (we resorted to MacDonalds after the meal). Food quality hovered around average to slightly above average but the prices (and portion size) definitely do not warrant a revisit. Also, service lacked warmth and I didn't feel invited at times. Maybe we are just the wrong target audience.
Ambience:7.5/10
Service:7/10
Food:6/10
Value for money:3.5/10
Overall:6/10
Address: #01-20A Paragon Shopping Centre
Contact: 6733 0777
Opening Hours: Daily: 9am – 10pm
Website: http://www.pasticceriacova.it/