Lee Kui has been around for a long time and to date is still a popular dining destination for families seeking out Teochew food.


The Place & Menu
The interior is nothing to hark about, coming across as simple with fold-able steel frame chairs that hark back to the 70s and 80s. Reservations are necessary unless you want to show up really early at maybe 530pm?


Stir Fried Kailan with Deep Fried Sole Fish
We started off with this simple but delicious dish. The vegetables had a nice tinge of wok hei without being overcooked while the sole fish were crisp and came in rather big pieces. Nice!


Braised Duck
The braised duck was served in large slices which I personally liked but it did come across as a tad too dry and lacking in fragrance. Kudos to the addition of braised peanuts though, which I thought was nicely tender and well simmered.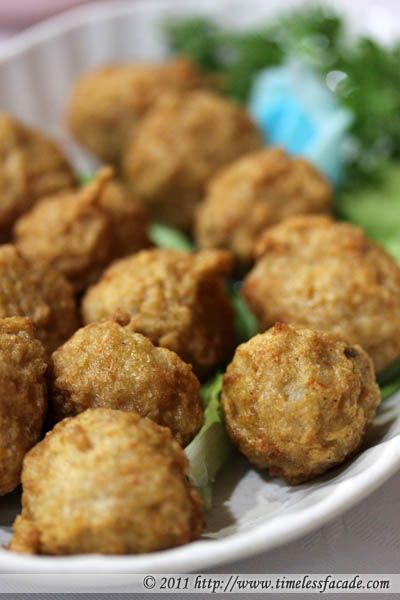 Prawn Balls
The
heh zhors
were decent - lean meat with prawns that wasn't excessively oily. Good for many bites! However I wouldn't rate it fantastic as I've had much better ones.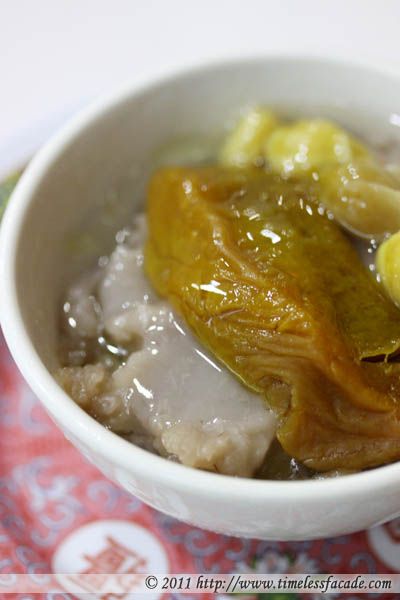 Yam Paste
One of the hallmarks of Teochew cuisine, the yam paste or
orh nee
, was smooth but inconsistencies could be made out in the texture, which probably meant it was hand made and not machine produced. Fragrant, topped with a huge chunk of pumpkin and didn't come across as overly sweet. Nice!
Bill
Dinner for the 3 of us including 3 coconut drinks cost almost $81, which is on the high side if you ask me. Food quality is above average but at this price point, I can easily have more portions of equally good food, if not better food, at other Teochew restaurants. And do note that this place is cash only. I probably won't be back, not when there are better and cheaper Teochew restaurants around.


Ambience:6/10
Service:6.5/10
Food:6.5/10 (7.5/10 for the orh nee)
Value for money:6/10

Overall:6.25/10

Address: 8/9/10 Mosque Street

Contact: 6222 3654

Opening Hours: Daily: 11am–2.30pm, 5pm–10pm