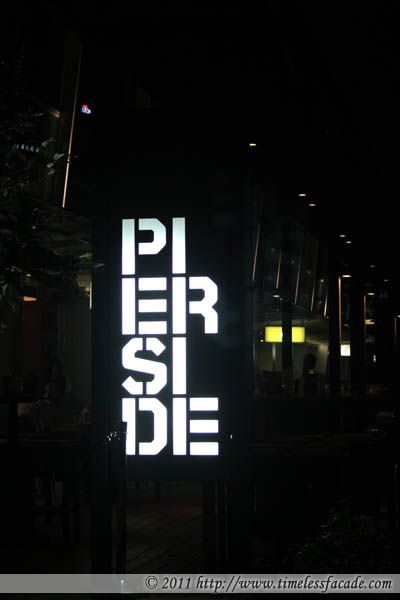 Taking advantage of a free Saturday evening, we decided to have dinner at Pierside - a rather well established eatery under the Marmalade group of restaurants.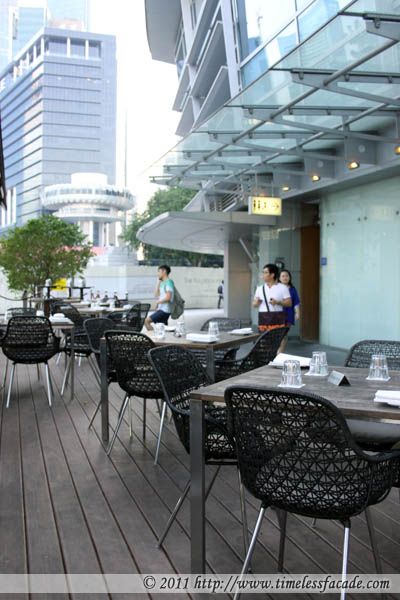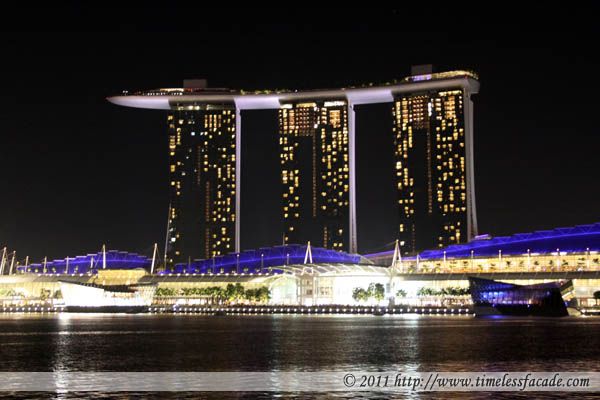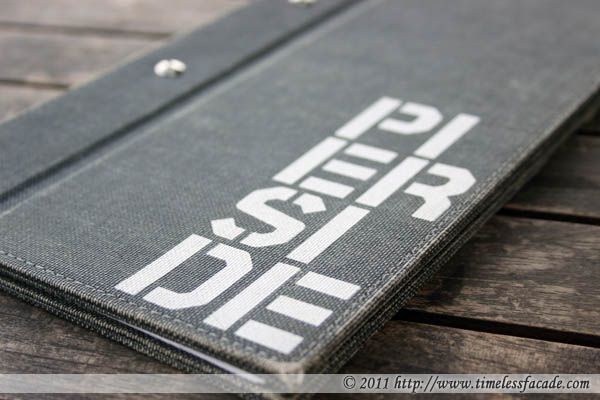 The Place & Menu
Just across the shore from the towering Marina Bay Sands, Pierside Kitchen occupies a corner of One Fullerton, playing neighbour to Chinese restaurant, Jing. There is an option of alfresco dining or a rather dim air conditioned interior. We opted for the former as the weather held out fine but it was the view that proved to be the deal clincher.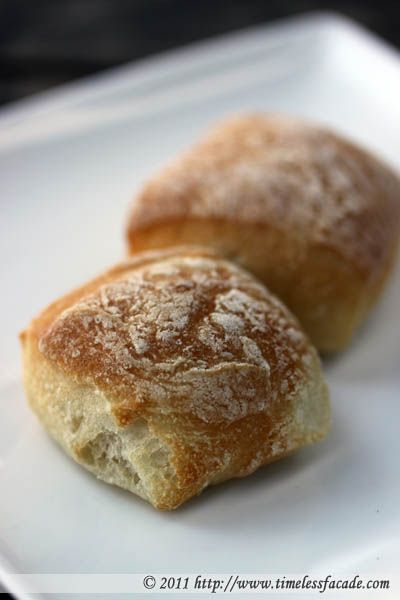 Complimentary Bread
Served piping hot, the complimentary bread was small but simple. And the butter melted effortlessly, which made for a nice stop gap measure against hunger pangs.


Hokkaido Corn Chowder
Smooth and creamy with a light hint of corn and a dash of pepper to accentuate the flavour, the chowder had bits of sweet corn in it to give it that nice crunchy texture. Pretty decent if you ask me.


Pan Roasted Foie Gras
It's been a while since I've had decent foie gras and Pierside didn't disappoint. While I wouldn't go as far as saying that it was great, the foie gras was respectable by many measures. A little crisp on the outside with a relatively smooth and quivery inside sans the overpowering gamy taste. Best eaten with the accompanying prune.


Crispy Duck Confit with Celeriac Puree
Crisp skin coupled with pinkish, chewy meat - no complaints really. But somehow the duck confit came up short in taste, coming across as a little pedestrian. Still a decent eat nonetheless.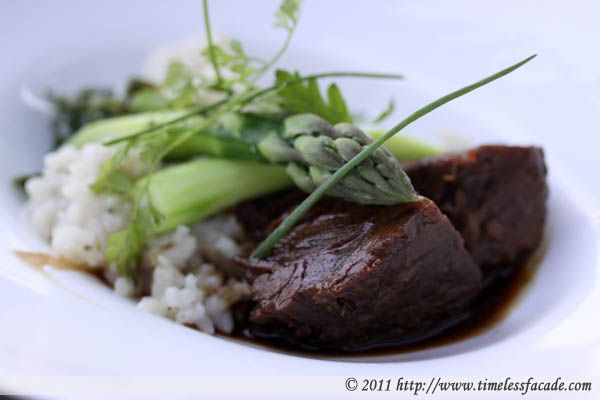 300 Day Grain Fed Braised Beef Cheeks
I personally didn't quite take to the risotto that came alongside the beef cheeks, finding it a little too soft for my liking. The beef cheeks however, were reasonably tender and flavourful, with the only issue lying in the small portion size. The obligatory greens came in the form of a single stalk of asparagus chopped into half and topped with pepper and salt. Overall a decent eat.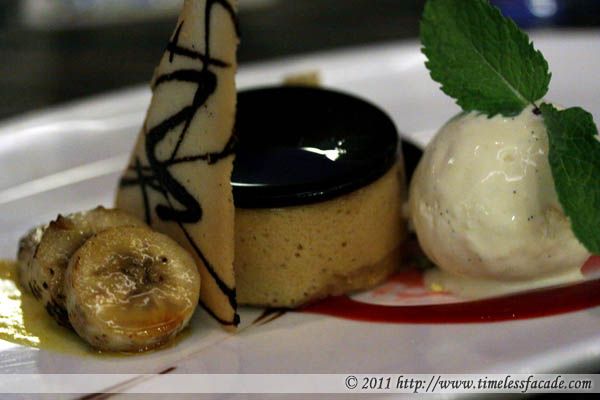 Salted Caramel and Peanut Butter Mousse
What I liked about this dessert was the fact that it tasted like one of my favourite snacks, Reese's peanut butter cups! The mousse had a very strong taste of peanut butter (not so much salted caramel) and sat on a crunchy hazelnut base. Accompanying it was a nice dollop of vanilla bean ice cream and a few slices of caramalised bananas. Only recommended for those who really like peanut butter.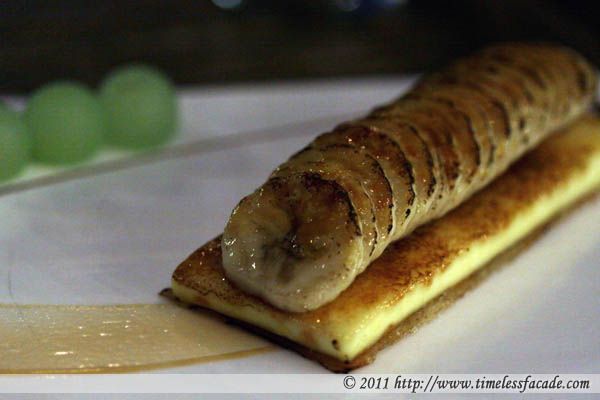 Banana Creme Brulee
The banana creme brulee looked different from your regular creme brulee in a bowl/cup. It was rectangular and flat, with the less than quivery custard sandwiched between 2 layers of perfectly torched caramel. Adding weight to the dish were banana slices that were a little charred along the edges and a scoop of mascarpone ice cream. All in all a rather nice dessert!


Bill
With dinner for 2 hitting about $190, I wouldn't say it's anywhere near cheap or reasonable. And I am not sure the quality and quantity of food justifies the pricing. For me, it's probably going to be a one time off meal at Pierside.
Happy Chinese New Year 2012!
Ambience:7.5/10 (If you sit outside when the weather is nice and cooling)
Service:7/10
Food:7/10
Value for money:6.5/10
Overall:7/10
Address: #01-01 One Fullerton
Contact: 4380400
Opening Hours:
Lunch: Monday – Friday 11:30pm to 2:30pm
Dinner: Monday – Thursday 6pm to 10:30pm, Friday and Saturday 6pm to 11pm
Website: http://www.pierside.com.sg/