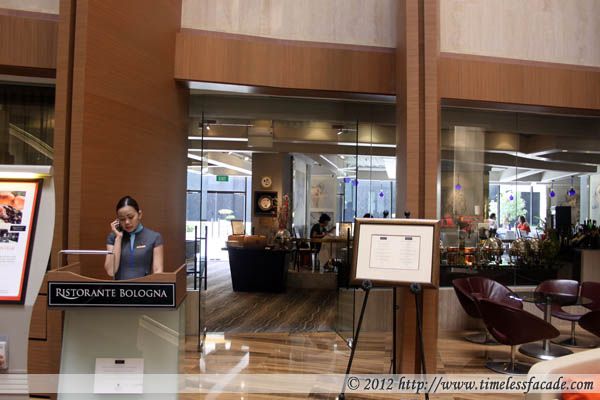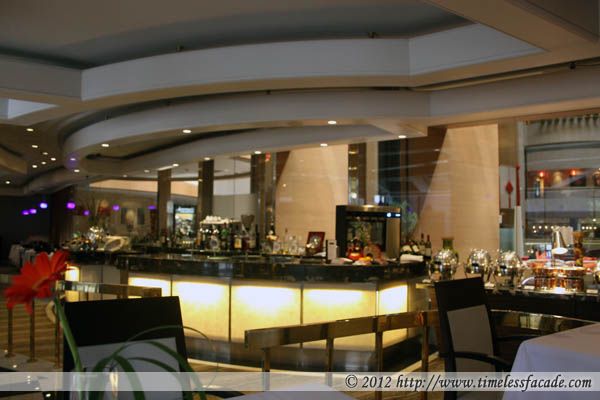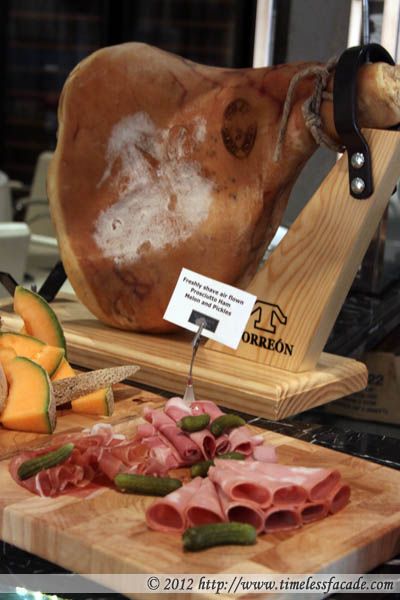 Bologna has a very generic restaurant layout with standard fittings and honestly doesn't come across as an Italian restaurant in my humble opinion. The sole redeeming factor is that one side of it faces the pool, which offers a temporary respite from the usual hustle and bustle. That's provided you manage to snag a table by the window.
Variety
I kid you not. The buffet variety during lunch was limited with about 6-8 cooked dishes, 2 varieties of pizza, a couple of cold appetisers/salads and another 5-6 types of dessert (mainly pastries).
Quality
For the most part, food quality was average at best. The chicken came across as dry and so did the seared tuna. Pizzas fared slightly better with a thin base topped with boring ingredients (ie. vegetarian pizza). Desserts were mundane and I gave up after a few nibbles.

Generally attentive and professional but can be a little too attentive at times. Think someone standing beside your table and observing your every move. Uncomfortable.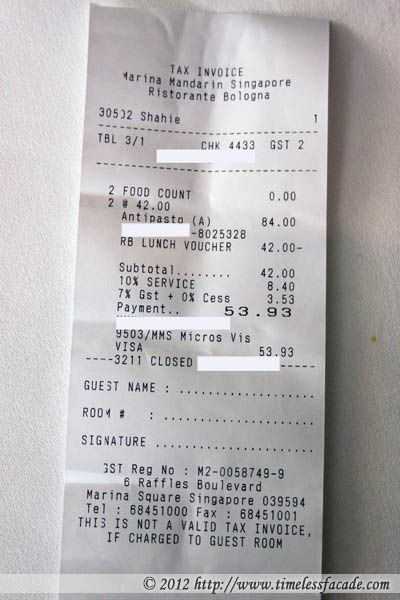 Value for money
With a 50% discount, the lunch buffet for 2 cost to the tune of $54, which is cheap by hotel standards. But factor in quality and variety of food and it does come across as relatively expensive. I can't speak for the ala carte menu but the lunch buffet in my humble opinion, is a wash out. Definitely not a place I would patronise again, even @ 50% off.
Final Verdict:
Ambience:7/10
Service:7/10
Food:6/10
Value for money:4/10 (without the 50% discount)
Overall:6/10
Address: 4F Marina Mandarin
Contact: 6845 1111
Opening Hours:
Lunch - Noon to 2.30pm (Mon – Fri)
Dinner - 6.30pm to 10.30pm (Mon - Sat)
Closed on Sunday
Website: http://www.meritushotels.com/en/hotelinformation/marina-mandarin-singapore/dining-entertainment/ristorante-bologna