It was the wonderful BBQ pork I had on
my last visit
that tipped the decision to revisit Canton i in favour of another nearby Chinese restaurant.
Interior
I still like Canton i's "modernised" take on traditional dining decor. Just that tables did seem a little too small this time round - signs that I've been growing horizontally?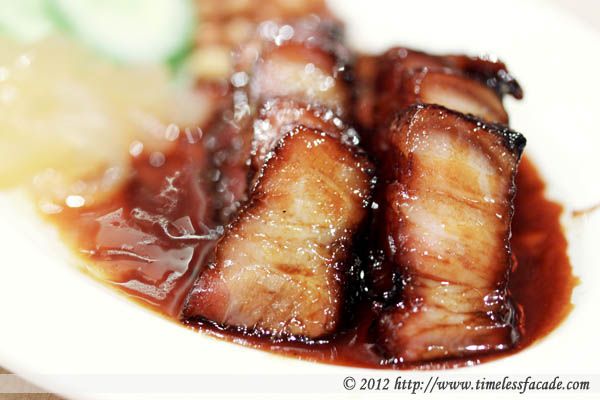 BBQ Pork
The vote changer. The ever delicious BBQ pork - 50% fat, 50% meat, making for a melt in your mouth treat. Drizzled in nice, not cloyingly sweet yet mildly savoury sauce, it was the pièce de résistance of the evening. And to prove our point, we had another serving of it.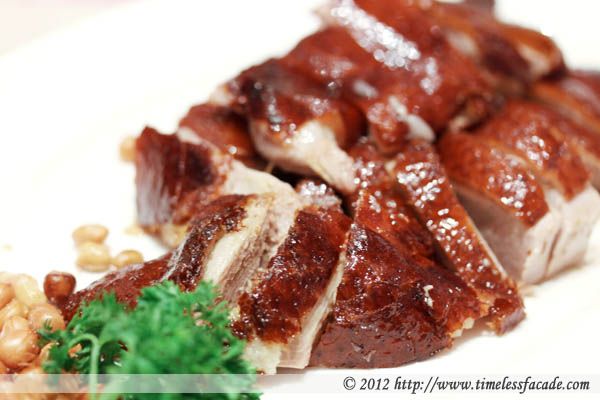 Lychee Wood Smoked Duck
One of Canton i's signature dishes, the smoked duck had a nice crisp to its skin whilst retaining the moisture in its meat. Honestly I don't know the significance of smoking it with lychee wood but overall the duck was good.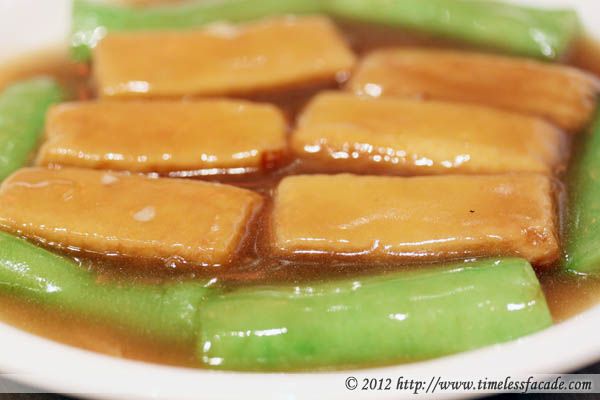 Beancurd with Luffa (Loofah) in Abalone Sauce
Loofah or 胜瓜 are vines and what is served is usually the fruit, which is eaten as a vegetable and popular in parts of Asia and Africa. This being the 2nd time I'm eating it, I still can't quite come to terms with the rawness of it but I'm still open to having another go. The beancurd was smooth and silky with a nice savoury taste to it, much better than my
previous visit
.
Egg White with Scallops & Fish
This dish was quite a disappointment. There was a lingering fishiness to it and definitely nausea inducing. Not my cup of tea.


Long Beans Fried with Minced Pork
Aside from being a little too oily, I loved this dish. The beans were cooked just right - crunchy with a nice burst of moisture and pairing well with the minced meat. There just wasn't enough to go around.


Bill
The total bill for 5 pax (inclusive of 2 bowls of noodles that didn't make it to this writeup and drinks) was almost $230. Rather expensive if you ask me because of the smallish portions but food quality was definitely above average. I will definitely return, if I am in the mood for decadent
char siew
of course.
Final Verdict:
Ambience:7/10
Service:7/10
Food:7.5/10
Value for money:6.5/10
Overall:7/10
Address: #03-14 ION Orchard
Contact: 65098368
Opening Hours: Daily: 11am – 10pm
Website: http://www.canton-i.com/