Fresh from a
wonderful lunch memory
just a couple of weeks back, we descended upon Ember once again in an attempt to re-live that experience.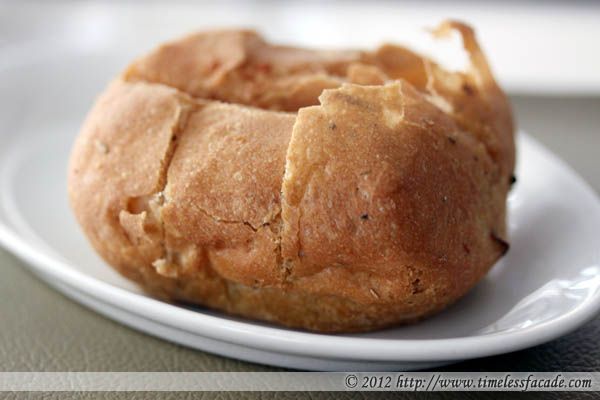 Complimentary Bread
Still as aromatic and delish as ever, the complimentary bread came piping hot with a cheesy nuance. Perfect when eaten alone or with butter! It was so good that we had 3 servings this time round. Thank god for being the first customers in the restaurant!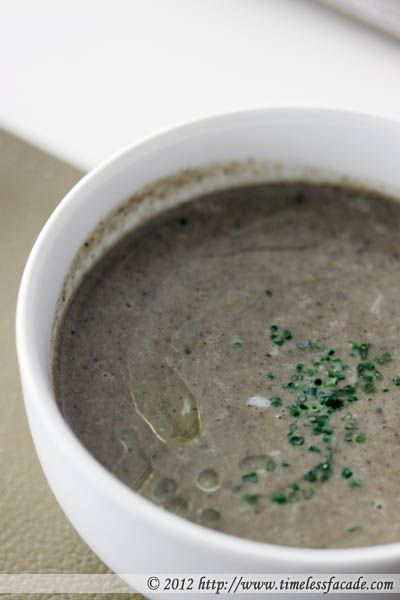 Field Mushroom Soup with Poached Egg and Foie Gras
The soup had a heady fragrance (from the truffle oil) and rich with strong mushroom overtones while the foie gras pieces came across as quivery and mildly sweet sans the gaminess. Nice! But where's the egg?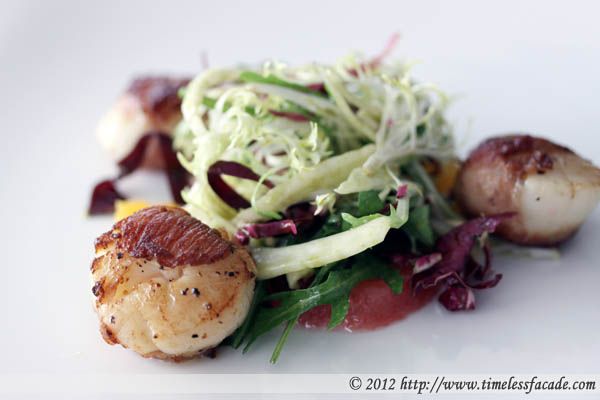 Pan Roasted Scallop with Parma Ham, Citrus and Tarragon Vinaigrette
The scallops were still a little soft in the center but nicely roasted till a little crisp on the outside. Wrapped around was a thin slice of bacon that provided a nice salty dimension. Pop one whole scallop into your mouth and be rewarded with a myriad of flavours - salty, peppery and topped with a nice roasted taste.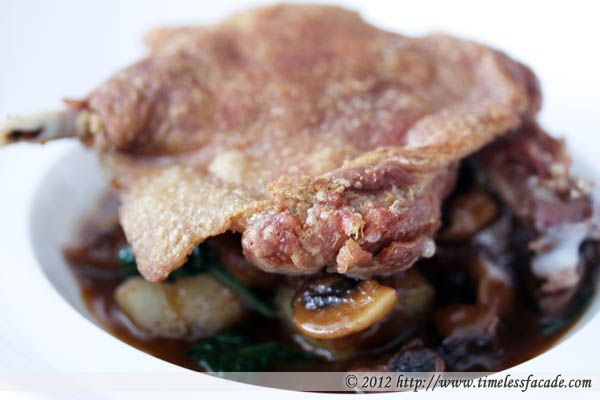 Crispy Duck Leg Confit with New Potatoes, Caramalised Onion - Thyme Jus
Crisp skin coupled with pinkish, melt in the mouth meat that sat on a bed of mushrooms and potatoes - a well executed dish of duck confit. Plus point was that it didn't come across as too greasy, which was psychologically good.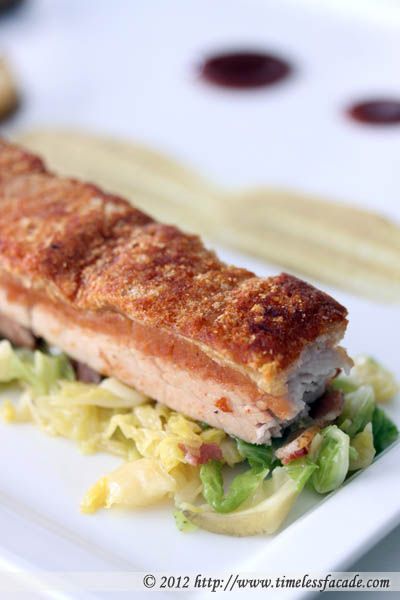 12 Hour Cooked Pork Belly with Savoy Cabbage, Apple Puree and Spiced Calvados Sauce
Sitting on a garden of cabbage and bacon bits, I loved how insanely crispy the pork belly skin was and how tender the meat turned out to be. Served alongside was a caramelized apple ring with green apple puree which acted as a balance to the pork belly's saltiness. Delicious!

Crispy Caramelized Pear Tart with Homemade Baileys Ice Cream
Flaky, buttery pastry crammed with sweet slices of pear, topped with crumble and served with a scoop of mild Baileys ice cream. Absolutely delicious! I reckon I could have seconds if they actually offered it ala carte during lunch.


Warm Valrhona Chocolate Fondant with Vanilla Bean Ice Cream
First time I'm trying out Ember's chocolate fondant and I must say that its honestly quite respectable. Nice viscous center oozing out not too sweet molten chocolate that carried a tinge of bitterness in it. Came with a scoop of vanilla bean ice cream.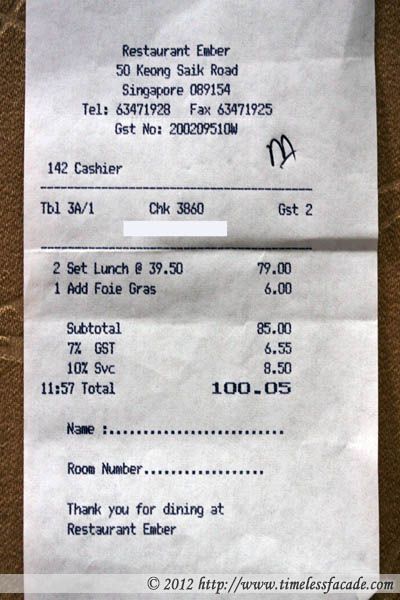 Bill
Lunch was great and $50/head isn't too expensive to pay for such a wonderful meal in my humble opinion. Service was great as well. I do wish the restaurant would move to bigger premises though. The current table layout is really quite cramp. But I digress.


Final Verdict:
Ambience:7/10
Service:7.5/10
Food:7.5/10
Value for money:7/10
Overall:7.25/10

Address: Hotel 1929, 50 Keong Saik Road

Contact: 63471928

Opening Hours:

Mon-Fri:

Lunch: 11.30am - 2.00pm
Dinner: 6.30pm - 10.00pm

Sat:

Dinner: 6.30pm - 10.00pm(Closed on Sundays)

Website: http://www.hotel1929.com/