Had dinner at Tung Lok Seafood @ Arena Country Club, a rather obscure club (if you even call it a club) just opposite SAFTI MI. Strangely enough, the same stretch of low rise buildings also host a go karting track and a huge burger king outlet.
Interior
The place is quite a size and can easily fit up to 200+ people. However, the interior is a little dated but still presentable nonetheless. Definitely more suited to family dining than business meals.


Homemade Beancurd with Spinach
Sitting on a bed of spinach and topped with mushrooms, this dish lacked consistency. Some pieces of beancurd had a nice savoury taste but some were just outright bland. Pity really.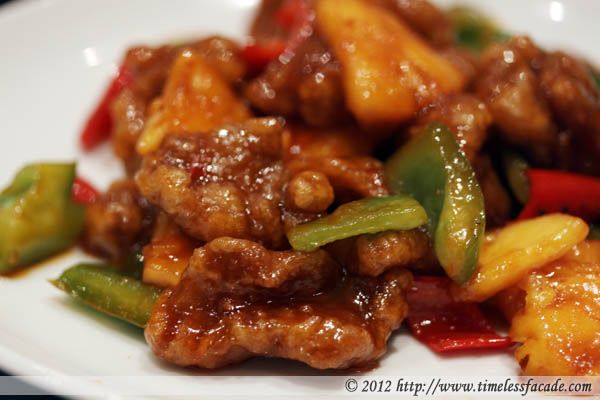 Sweet and Sour Pork


While I will admit that the sweet and sour pork had a nice smoky taste to it, the meat to flour proportion was greatly skewed in favour of the flour, which was a real bummer. Not to mention that portions were tiny for $18++.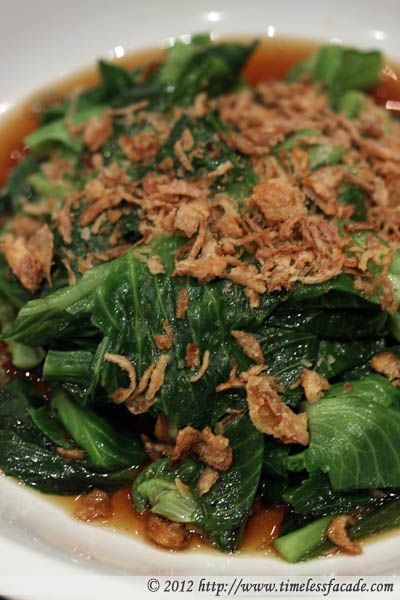 Stir Fried Kailan
Drenched in light, mildly salty gravy without being overcooked. Very decent.
Roast Chicken
Served with the de facto crackers, the roast chicken boasted razor thin crisp skin coupled with tender flesh and a generous splashing of salt. Only gripe I had was that the meat could have been juicier. Still good though but nothing compared to what I had at
Lung King Heen
of course.
Deep Fried Prawns with Wasabi Mayo Sauce
Apparently Tung Lok came up with this dish many years ago. I am not sure how accurate this piece of information is but the prawns were really quite good. Huge, crunchy and coated in a thin layer of flour with a mild tolerable level of wasabi. But it's $52++ for a large serving for 9 pax.
Although each of us managed to snag a huge prawn each, the hor fun itself lacked wok hei but I did like the not too starchy gravy with generous amounts of egg. But at $40++ for such a small portion, I'm inclined to think that it's quite overpriced.
Total bill for the 9 of us stood at $238 with a 20% discount. Sure, we were all stuffed at the end of it (courtesy of the ever reliable bowls of rice) and food quality was generally above average, but I wouldn't term it value for money. Portions were less than generous and honestly, none of the ingredients in our dishes were anywhere near expensive. But still, if a family dinner is at hand and you would like an "established" brand name with decent food and prices that won't break your bank, Tung Lok Seafood may just appeal to you.


Final Verdict:

Ambience:6.5/10
Service:6.5/10
Food:6.5/10
Value for money:5.5/10 (without discount)
Overall:6.25/10
Address: The Arena Country Club, 511 Upper Jurong Road
Contact: 6262 6996
Opening Hours:
Mon - Sat
Lunch : 11:30 - 3:00PM
Dinner : 6:30 - 11:00PM
Sun & PH
Lunch : 10:00 - 3:00PM
Dinner : 6:00 - 11:00PM
Website: http://www.tunglokseafood.com