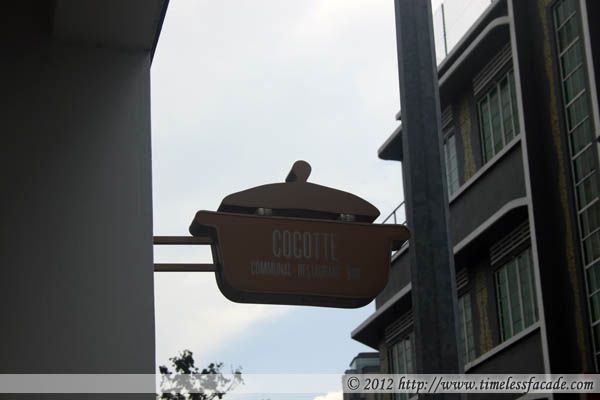 An opportunity to try out Cocotte's (which is actually a small casserole used in French cooking) newly launched brunch menu came by way of an invitation to dine there one Sunday afternoon. At the helm of this one and a half year old French restaurant is Chef Anthony Yeoh, who used to one half of the "Funky Chefs" cooking duo that offered private chef services.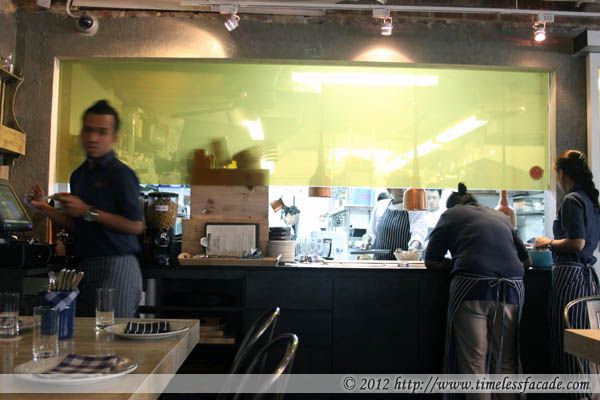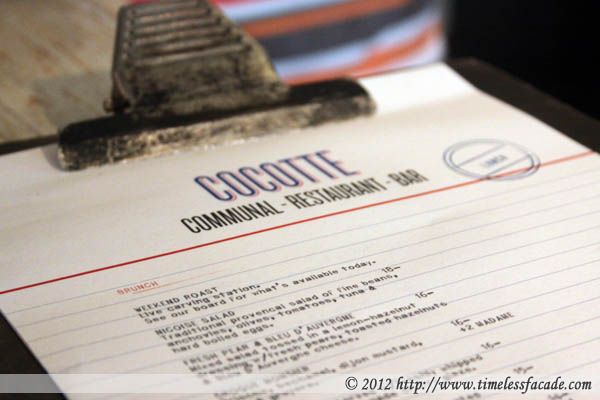 The Place & Menu
Holed up on the ground level of Wanderlust Hotel along Dickson Road, Cocotte takes quite an effort to get to if you are driving. There are major constructions going around in that area and some streets are no through road or one way. Parking is a nightmare as street lots are limited and the unofficial extension of the Sungei Road flea market spills over.
The restaurant itself isn't big (probably 40 - 50 diners tops) and has a strange welcoming feel to it. I wouldn't describe it as homely but it had this certain appeal to make you want to just sit back and enjoy your meal in a very measured sort of way. Guess they don't want you to get too comfortable and hog the tables haha.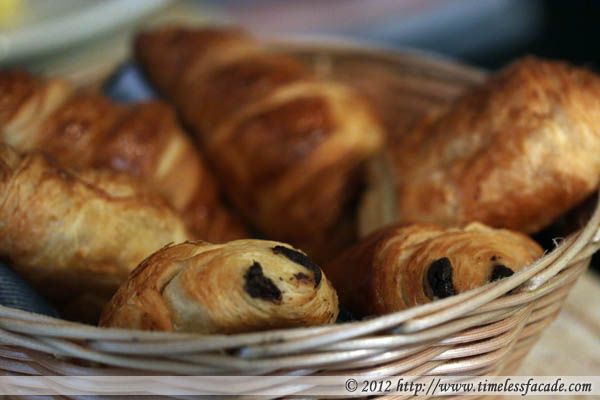 Croissants ($9) & Pain Au Chocolat ($10)
I can't begin expressing how good the croissants and pain au chocolat were. Served up warm, both pastries boasted a crusty exterior with puffy layers of soft, chewy goodness. Although I love chocolate, I personally preferred the croissant as it had a nice buttery finish to it. If you prefer it a little sweet, help yourself to the bottles of
Alain Milliat
jam that comes alongside. And I kid you not. It's probably one of the best I've had in Singapore so far. The secret behind it? The pastries are imported directly from France and baked to perfection in Cocotte's ovens.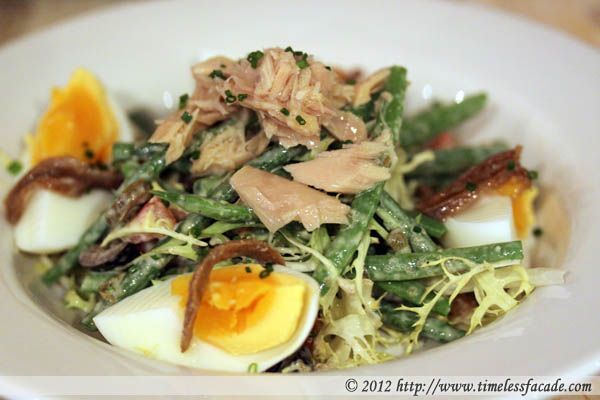 Nicoise Salad ($18)
Fresh crunchy greens with a generous topping of tuna chunks and a smattering of anchovies, olives and hard boiled eggs - the answer to the problem of kids refusing to eat their greens. The anchovies were a little too salty though so make sure you eat them together with the greens.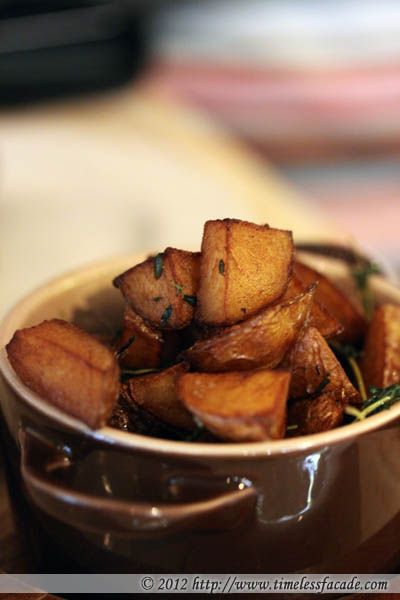 Roast Herb Potatoes ($6) & Slow Roasted Vine Tomatoes and Garlic ($8)
Both of these were sides and although I didn't quite take to the tomatoes, I have to admit that they were pretty good - sweet yet mildly tart. My gf loves them though; that and the herb potatoes, which were infused with a slight herb taste and didn't come across as too soft.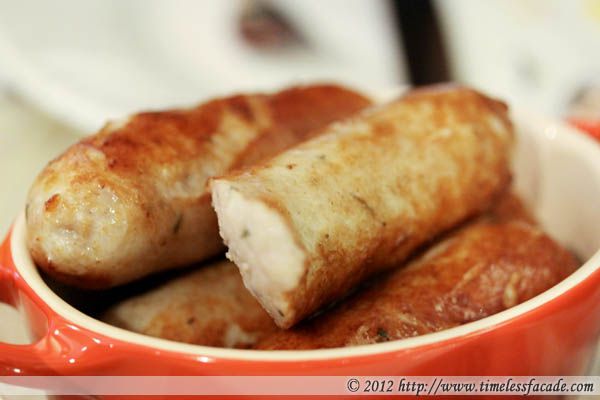 Toulouse Sausages ($10)
Coming across as relatively thick, the sausages were a mixture of chicken and pork. Very flavourful and rather juicy. Only downside is that it's really quite oily and consuming too much will not only make you nauseous but send your cholesterol levels soaring.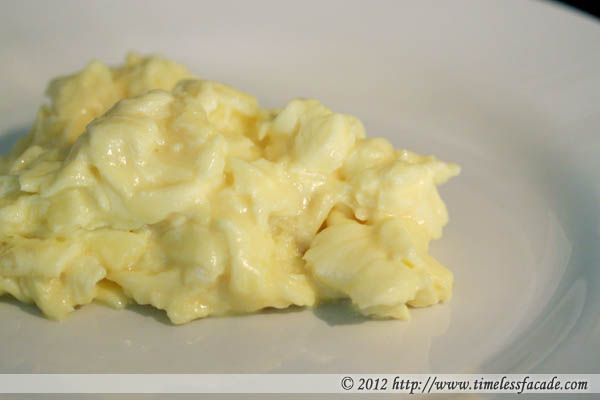 Scrambled Eggs ($5)
Simplicity at its best. The eggs were nice with a hint of milkiness sans the wateriness. Now if only I had kept some of the croissant to go with it.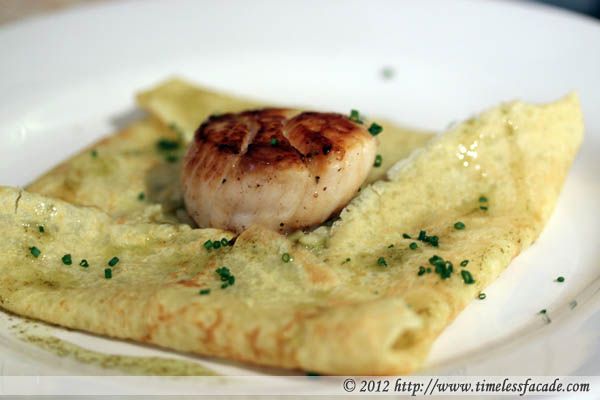 Creamed Leeks and Scallops Crepe ($22)
Honestly I'm not a big fan of the savoury crepes, being more partial towards it's sweet cousin. So this didn't quite work for me though I liked the huge piece of seared scallop atop.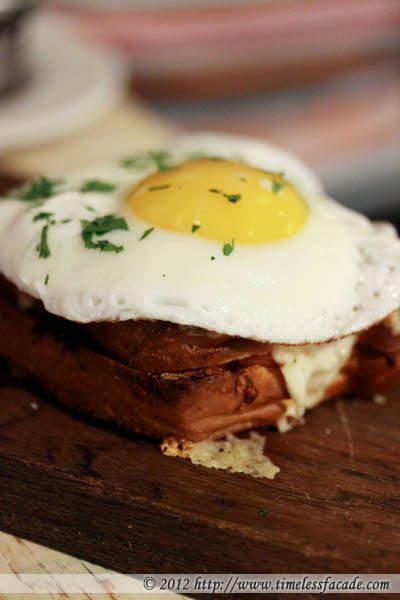 Croque Madame ($18)
The croque madame ranked a close second to the croissants in my list of favourite dishes that afternoon. Crisp brioche heavy on the buttery goodness and topped with ham and a runny egg. Simply decadent! And not to mention unhealthy. But hey, for something so good, health concerns can always take a back seat for the moment ;)
Thanks to everyone who made this meal possible!
Final Verdict:
Ambience:7/10
Service:NA
Food:8/10
Value for money:NA
Overall:7.5/10
Address: No. 2 Dickson Road, Wanderlust Hotel
Contact: 6298 1188
Opening Hours:
Lunch:
Mondays to Saturdays
1200hrs – 1430hrs(Last order 1400hrs)
Dinner:
Mondays to Thursdays
1830hrs – 2230hrs(Last order 2200hrs)
Fridays to Saturdays
1830hrs – 2300hrs(Last order 2230hrs)
Closed on Sundays
Website: http://restaurantcocotte.com/