We decided to drop by Turf City one Sunday evening and have dinner at one of the seafood restaurants. How we ended up at Ah Yat, I have no idea, especially when my last dinner at the Jalan Ahmad Ibrahim outlet turned out to be a disaster. To be fair, that was quite a few years ago so things might have improved?
The interior of the restaurant was a stark contrast to its surroundings. Soothing but a little gaudy versus partially smashed bare concrete, displaced steel wires/nails and loud drilling noises. Yes, the entire Turf City is under renovation and only a handful of units remain open ( I counted 3 - Owen Seafood, Ah Yat & Giant).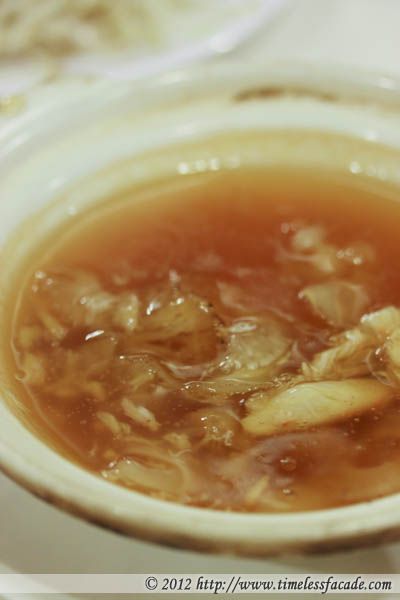 Shark's Fin Soup
Decently sized with slivers of shark's fin and crab meat, the broth was a little too starchy and salty for my liking. Thankfully the serving of fried, albeit overly oily bean sprouts helped to alleviate this dish by introducing water content as well as a wonderful crunch to it. It's interesting how sometimes the humblest of produce can help turn a dish around.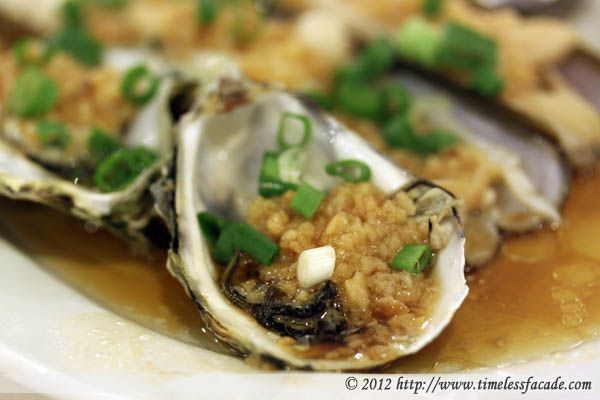 Oyster with Garlic
For our set, we had a choice of Bamboo Clam or Oyster and I chose the latter. And honestly, I couldn't quite make out any taste other than garlic because it was just so overwhelming.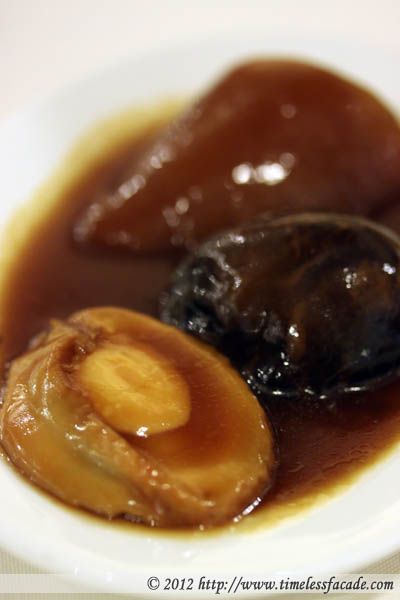 Braised Abalone with Sea Cucumber
I am usually not a big fan of abalone and Ah Yat's well known dish just wasn't about to convert me. The abalone was of decent size (6 head) and a little chewy, though I did find it a little on the salty side. The accompanying sea cucumber and mushroom were decent but failed to leave much of an impression.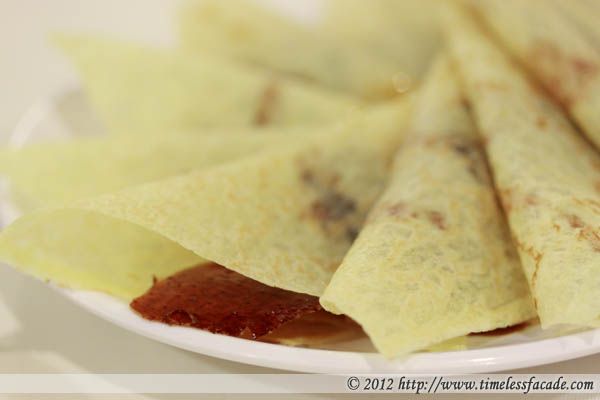 Peking Duck
The peking duck was an additional order we craved meat. And it didn't turn out to be a very wise decision. Though the skin was crisp, both the meat and crepe were too dry. Felt very much like eating roast duck - nothing special.
Fried Rice
Although the lack of ingredients was apparent (there was only egg yolk and dried scallop slivers), this dish had a nice wok hei to it and each individual grain was evenly coated and didn't come across as too oily. Be warned that the dried scallops should be eaten together with the rice as the salt content is rather high and might prove unbearable if eaten alone.


Bill
Overall the meal wasn't fantastic and even the more expensive ingredients didn't quite justify the price, at about $210 for 3 pax. Service was decent but I highly doubt I will ever return.


Final Verdict:

Ambience:6.5/10
Service:6.5/10
Food:6/10
Value for money:5/10
Overall:6/10

Address: #03-01/02 Main Grandstand, Turf City

Contact: 6883 2112

Opening Hours:

11.30am - 2.30pm (Lunch)
5.30pm - 10.00pm (Dinner)

Website: http://ahyatrestaurant.com.sg/