Made a flash trip to Bangkok for a weekend getaway and decided to indulge in some great Italian grub at Zanotti on a blistering Saturday afternoon.
Complimentary Bread
We didn't quite manage to work our way through the entire basket of bread as we had quite a substantial breakfast at the hotel and didn't fancy prioritizing the breads over the mains/desserts. Thumbs up to the variety though.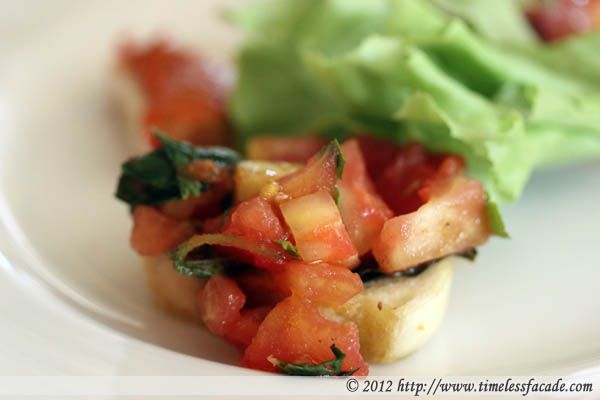 Complimentary Bruschetta
Each of us received a small piece of bruschetta as well. Nothing too fancy but fresh tomatoes on a slightly soggy bread base. Great way to start off.


Pasta Carbonara alla Romana
We opted for the roman style of carbonara, which was slightly different from what we were used to in Singapore. This variant was alot drier and I could distinctly taste the egg yolk and cheese - very rich. Coupled with slivers of bacon and al dente penne, what's not to like? Well, maybe the nausea that hits you after consuming about half the plate.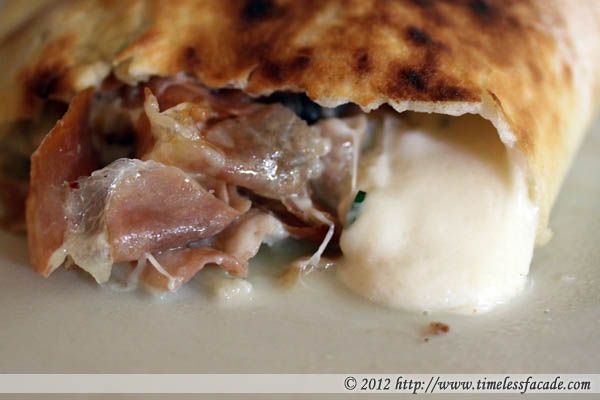 Focaccia Ripiena
The Focaccia Ripiena, or stuffed focaccia, reminded me of calzone (folded pizza). With copious amounts of parma ham and gooey mozzarella sealed within a thin layer of chewy focaccia that boasted a slick (oily!) yet crisp crust, it was love at first taste for me. Unfortunately, the nausea monster soon hit as the parma ham was unbelievably salty and the entire pastry was way too cheesy for me. That's why it's good to share.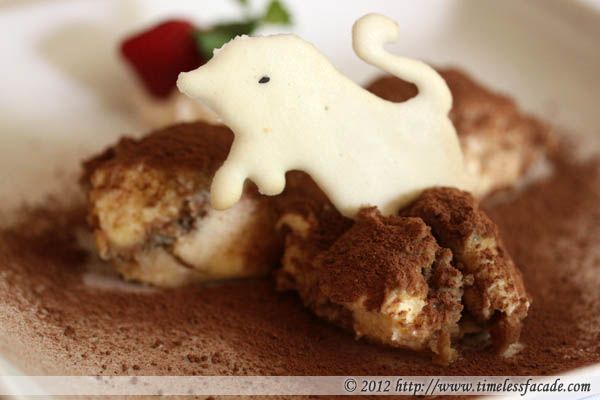 Tiramisu
The sole reason why I keep coming back to Zanotti - the sinfully wonderful tiramisu. Excellent sponge to mascarpone ratio coupled with a nice smooth creaminess that tingles your taste buds. Still one of the best I've tried and at almost $15 SGD, one of the most expensive (in relation to the cost of the other dishes as well as standard of living in the country).


Chiacchiere
I would have loved to have some of the chiacchiere but we were just too stuffed up by the end of the meal.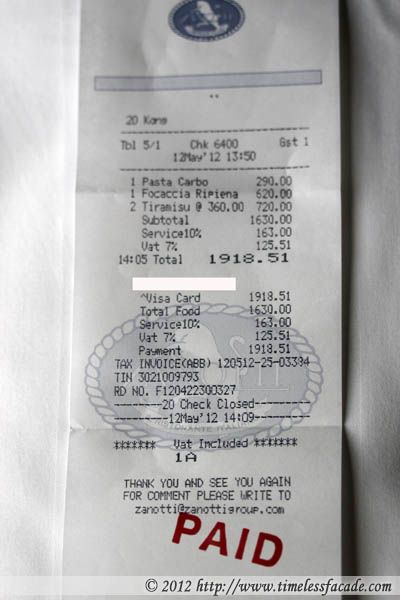 Bill
We went ala carte this time round (set lunch isn't served on weekends) and chalked up a bill of close to 1820 THB (about $80 SGD). Not exactly cheap even by Singapore standards but the food is worth the dollar in my humble opinion (just remember to share). But if you are looking for a more reasonable alternative,
go for the set lunches
!
Final Verdict:
Ambience:7/10
Service:7/10
Food:7/10 (8.5/10 for the tiramisu)
Value for money:7/10
Overall:7/10
Address: 21/2 1st Floor, Saladaeng Colonnade Condominium, Silom Rd., Silom Bangrak, Bangkok 10500
Contact: +66 2 636-0002
Opening Hours: Lunch 11:30 – 14:30 Dinner 18:00 – 22:30
Website: http://www.zanotti-ristorante.com/