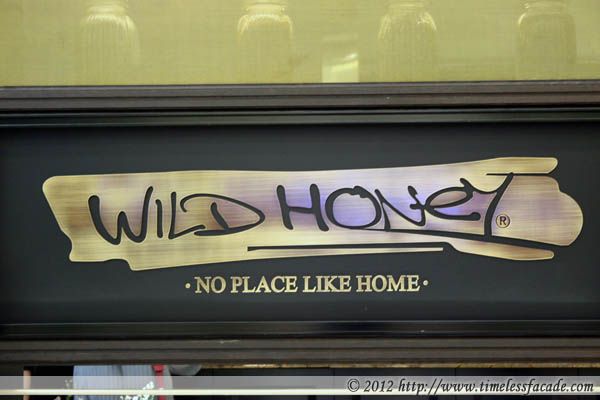 Brunch on a busy Saturday at Wild Honey's Scotts Square outlet as we didn't fancy standing in line for a table at the Mandarin Gallery store.


The Place
Thankfully this outlet takes reservations but do book early as I overheard a wait staff informing a dejected walk in customer that 1 week advance reservations are recommended. And the full house, coupled with a 90 minute per table dining window proves her point.

The place isn't big and certain tables are placed quite close to each other (go for those at the side if possible), which makes for hush conversation. Oh wait, I forgot. The whole place is so noisy that I probably wouldn't be able to hear myself shout. Okay, that's an exaggeration but by golly, it sounded like a marketplace! You can basically throw any notion of a peaceful and relaxing brunch out of the window!


Scandinavian
I'm no big fan of salmon and this dish wasn't about to convert me. The grilled fish was pedestrian, if I may say. And the hollandaise sauce atop was just too mild to be of much use. I did like the bed of crisp rosti though.


English
I didn't quite take to this dish either as I thought that the scrambled eggs could have been milkier and the bacon, a little less charred at the corner. The potato cubes could have also been a little more crisp instead of coming across as limp and soggy. And the signature brioche left me sorely disappointed. I had envisioned something along the lines of
Guy Savoy's
Brioche Feuilletée aux Champignons et Truffes but this was just a dense block of bread which I certainly couldn't appreciate.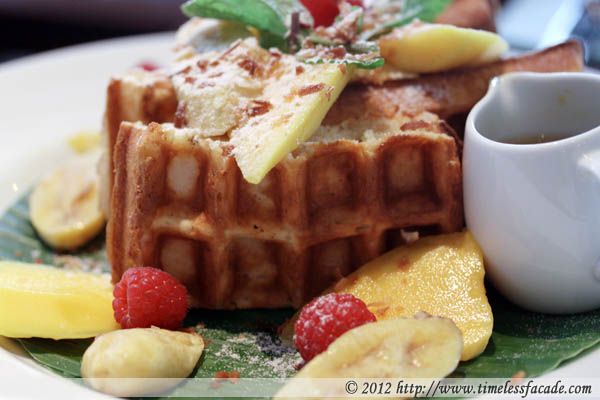 Caribbean
Greedy us had the "Caribbean" for afters as it seemed like the only dish that qualified as dessert on the menu. As much as I hate to say it, it would have been a pleasant ending to the meal if only there weren't consistency issues. For example, some of the waffles were noticeably darker than the others and some mango slices made me cringe with their sourness. To be fair, I loved the passion fruit syrup/cream and the idea of combining fresh mangoes and bananas with crispy edged waffles. Now if only they worked on their consistency...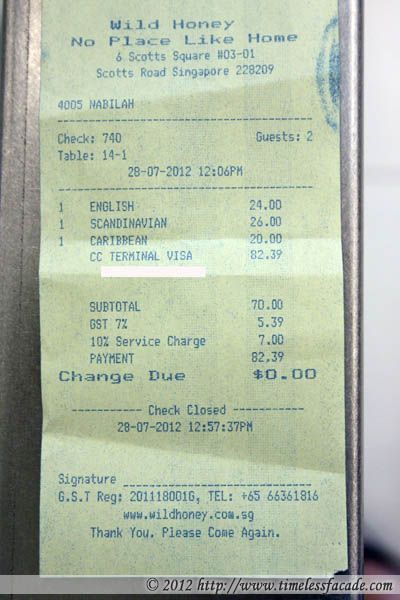 Bill
I don't know about you, but $82 for a 2 pax brunch in a less than soothing setting coupled with average quality food, does seem quite over the top. I seriously fail to understand the hype. Herd mentality at work, maybe?


Final Verdict:
Ambience:6/10 (terribly noisy)
Service:7/10
Food:6/10
Value for money:5/10

Overall:6.5/10

Address: 3rd Floor, Scotts Square

Contact: 66361816

Opening Hours: 9am - 9pm (Daily)

Website: http://www.wildhoney.com.sg/10/index.htm