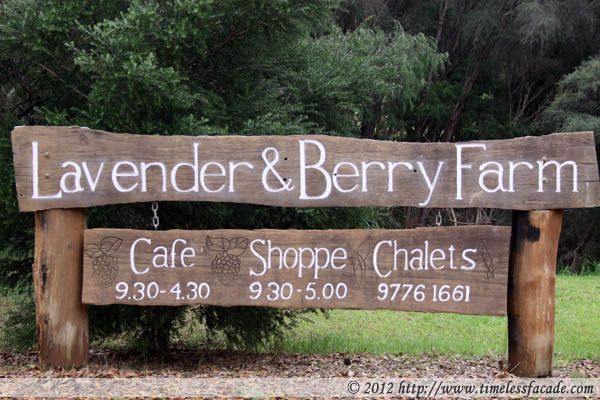 It was a beautiful morning and with the help of our (mostly) trustworthy GPS, we stopped by The Lavender & Berry Farm, a couple of kilometres off the small (and lovely!) town of Pemberton, just in time for brunch!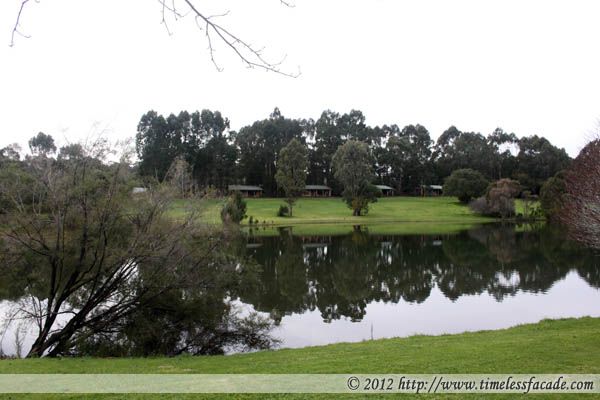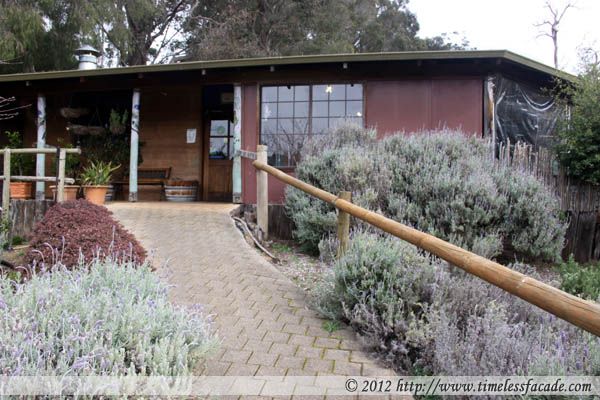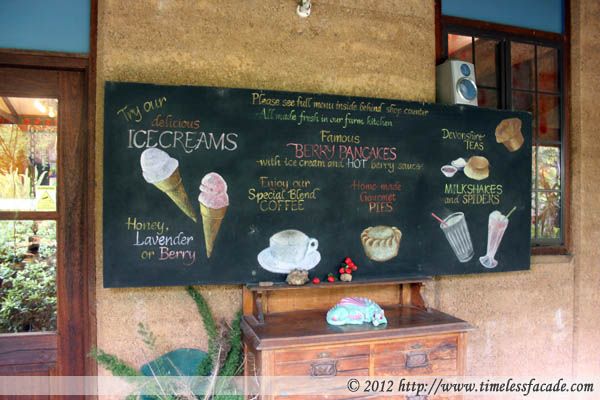 The surroundings & place
We got lucky as we managed to catch the end of the lavender season and there were bushes and bushes of the aromatic, purple (albeit rather pale) flower. And such tranquility! Lemon trees, a placid pond with the occasional quacking duck and nary a human being in sight. That's life! Of course having no signal on your cellphone helps you appreciate the beauty that nature has to offer. ;)
Toasted Turkish Bread Sandwich with Chicken, Cheese and Bacon (AUD 14.50)
It's my first time having Turkish bread or pide and it honestly struck me as hard but with crisp surface. Well, at least the one served at the Lavender and Berry Farm. And trust me, you need really resilient jaws to chomp through the whole sandwich, which by the way, was honestly quite tasty.


Chicken and Corn Pot Pie Served with Home- Fried Potatoes and Salad (AUD 17.90)
This dish was surprisingly homely and left me feeling warm and fuzzy inside. Unbelievably flaky puff pastry (not as buttery as I would have liked it though) atop a ramekin filled with generous chunks of chicken and corn simmering in a piping hot gravy. Only gripe I had was that the gravy was a little too starchy for my liking.


Berry Pancake (AUD 11.80)
And we ended our meal with Lavender and Berry Farm's signature berry pancake, served with a dollop of ice cream and hot raspberry compote. I honestly wasn't too taken by it but I have to admit that it is different. For starters, it is thicker and bigger (and this is only SMALL) than any pancake I've seen. And it comes with a crisp exterior (think pan fried) with lots of blueberries entrenched within. But being unevenly thick, some parts of the pancake did seem a little undercooked and there was also the issue of biting into seeds with every mouthful. Not too enticing honestly.
More pictures of the place!
In conclusion, although the meal wasn't anything to write home about, it was simple and unpretentious, served with a dose of genuine friendliness from the owners. Coupled with the beautiful outdoors and wonderful weather, there's really nothing I can complain about. For those who can't get enough of this place, there is even an option to spend the night there!


Final Verdict:
Ambience:8/10 (beautiful place!)
Service:8/10
Food:6.5/10
Value for money:5.5/10

Overall:7/10

Address: Lot 65, Browns Road, Pemberton, 6260, Western Australia

Contact: +61 (8) 9776 1661

Opening Hours: 9.30 – 4pm. Closed on Tuesday except during school holidays.

Website: http://lavenderberryfarm.com.au/