Braved the drizzle and the crowds to have dinner at Ciao Italia, a tiny Italian restaurant located within South Perth.
The Menu & Place
The wait for our table was approximately 75 minutes and it was a relief to finally be in the restaurant as opposed to standing outside in the cold. Or not. The place was packed to the brim and tables were almost ridiculously close to each other. Think Hong Kong. One rather (un)interesting observation I made was that the bulk of the customers during my visit were from Singapore or Malaysia. And I wonder why.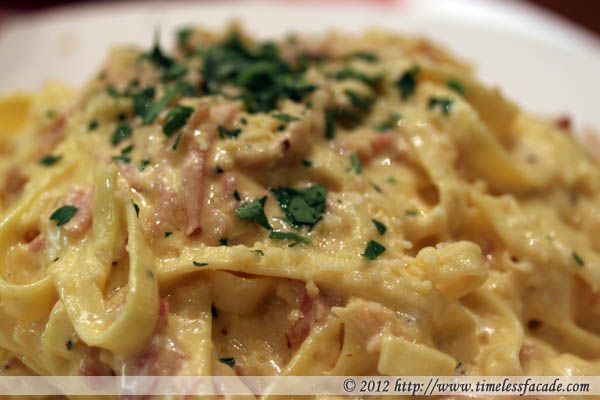 Fettuccine Carbonara
We started off with a rather rich and creamy version of the classic carbonara which didn't threaten to overwhelm. Bacon slices were plentiful but the fettuccine could have been a little more al dente. I've definitely had better, but this was very decent.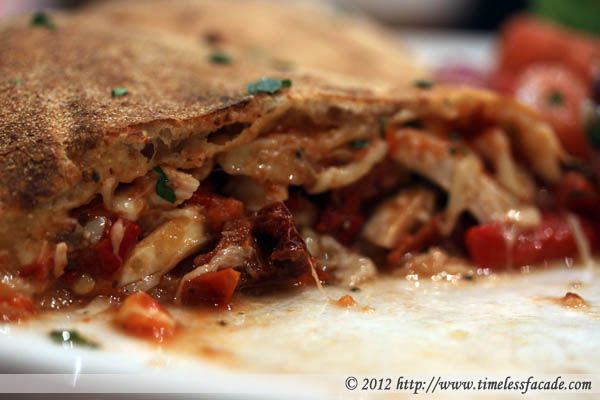 Calzone
The calzone was honestly quite good - relatively thin crust coupled with generous ingredients and oozy cheese. My absolute favourite of the evening. Portions are huge so please share.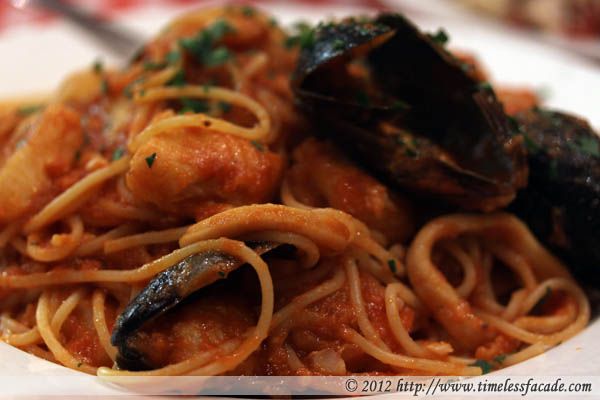 Spaghetti Marinara
And finally, a tomato based pasta to round up our mains. Easy on the tastebuds, the marinara was nice without being overly tart or watery. It helped that the seafood was fresh and the spaghetti, al dente. I personally would have preferred a more robust sauce though.


Tiramisu
Although this was touted as a must try dessert, I wasn't too taken by it as the mascarpone was a little too watery for my liking. And the alcohol taste was almost non existent. Average at best in my humble opinion.



Chocolate Profiteroles
I was used to liquid chocolate drenching the profiteroles but this was the hardened/chilled chocolate version. It was decent but the profiteroles tasted really limp and obviously the focus was more on the chocolate than anything else. If I wanted chocolate for dessert, I would probably go for this. But if I wanted profiteroles, this would be off by a mile.
Bill
Dinner for the 4 of us amounted to AUD 109.50 or about SGD 142. Not too pricey by Aussie standards but food quality hovered around the slightly above average mark. Service was good but the place was really too packed for my liking and the wait was horrendous (no reservations). I am still unable to fathom the crowds unless this is the best Italian place that Perth has to offer?


Final Verdict:
Ambience:5/10 (horribly cramp)
Service:7.5/10
Food:6.5/10
Value for money:7/10

Overall:6.5/10

Address: 273 Mill Point Road, South Perth, Cnr Douglas Ave.

Contact: 9368 5500

Opening Hours: 5pm - 10pm (Tuesday to Saturday)

Website: http://www.ciaoitalia.com.au/