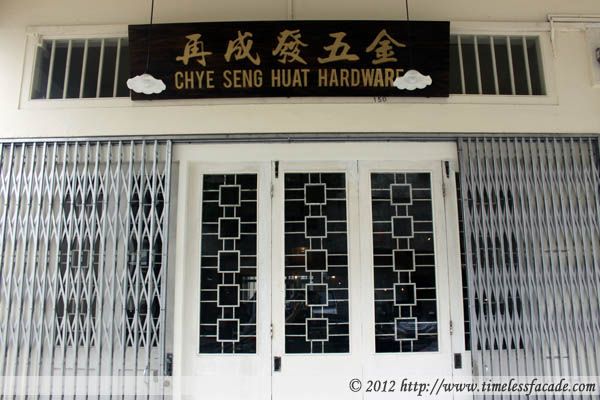 Was in the vicinity so decided to drop by Chye Seng Huat Hardware (CSHH) for brunch, not so much for the coffee that this indie coffee joint is apparently well received for. The owners of the joint bought over one of the many hardware stores at Tyrwhitt Road and retained its name as well as exterior for a more quirky experience I guess.
The Place
The place wasn't difficult to find and parking was plentiful (park at Jalan Besar stadium). What was interesting is that the entrance to the cafe is via an old steel gate at the side. Being a Saturday, the place was understandably packed with a young and hip crowd of 20 somethings sipping delicately on their espressos and enjoying a sweet treat or two. I obviously didn't belong there.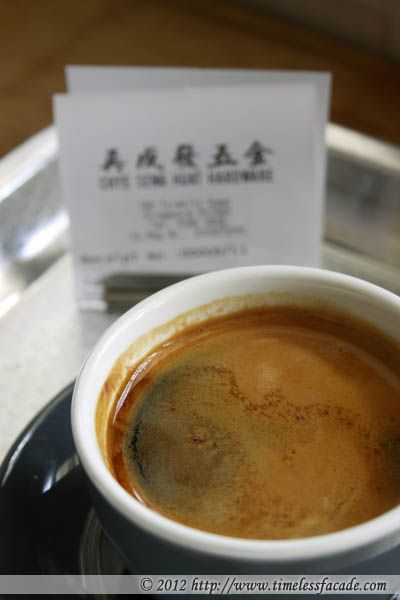 Espresso + Water
I am not much of a coffee drinker/fan hence I got this to try. My verdict? I still know nuts about coffee and I think I'll stick to drinking Chinese tea,


Chicken Patties

The chicken patties tasted very "Thai inspired" with kaffir lime leaf, coriander and chilli. It wasn't spicy but it tasted very similar to Thai fish cake, albeit of a different texture. The meat was loosely packed and came across as excessively oily. It was so bad that I felt nauseous after the second piece. At that point in time, it really didn't matter if the ingredients were organic or not (as stated in the menu's description). All I wanted to do was to regurgitate everything out. CSHH should probably look into serving bread alongside this dish.
Beef Patties
Now this fared slightly better than the chicken patties. However, they did come across as too dry but had bits of fat within for extra texture and flavouring. 4 pieces was my max before I started feeling woozy again. As with the chicken, bread or some other form of carbohydrate would be good.
Bill
Only cash is accepted at this joint and honestly, forking out $43 for the less than desirable patties, a french toast, a small glass of watermelon juice and a cup of coffee just doesn't quite cut it. Granted, I am not a coffee drinker but based on the food they serve, I wonder what the hype is all about.


Final Verdict:
Ambience: 7/10 (Something different but you have to find your own seat and it can get noisy)
Service: NA (not much to speak of as you order at the counter)
Food: 5/10 (6/10 for the french toast. No comments on the espresso)
Value for money: 5/10

Overall: 5.67/10

Address: 150 Tyrwhitt Rd

Contact: 6396 0609

Opening Hours:

Tue - Thu: 9:00 am - 7:00 pm

Fri - Sun: 9:00 am - 10:00 pm

Website: http://www.cshhcoffee.com