Attended a wedding dinner reception for close friends and relatives at The Cliff one sweltering Sunday evening.
The Place & Menu
The Cliff is nestled within the abundant green foliage of The Sentosa Resort & Spa and is helmed by Chef Yew Eng Tong, who recently bagged a gold medal at the Bocuse d'Or Asia competition. The place is designed by famed Japanese Yasuhiro Koichi and evokes a sense of serenity and relaxation through its resort style decorations and layout. Coupled with sweeping views of the lush greenery and south china sea, it is definitely a great place for a romantic date. Or not. If you perspire easily, consider this. The entire place only has al fresco dining and there is a smart casual dress code to adhere to. With Singapore being so humid and the only air conditioned place being the toilet, you might want to rethink the venue.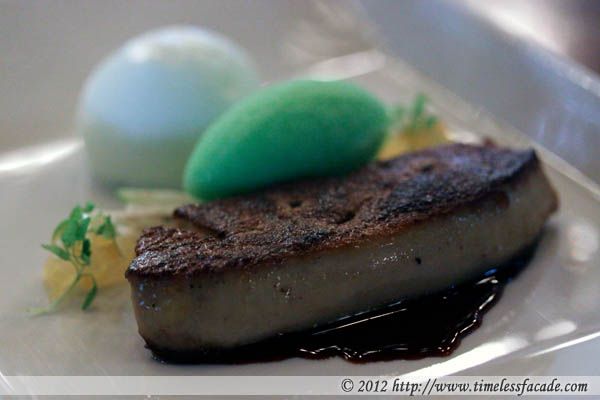 Pan Seared Foie Gras
The foie gras was well seared but didn't come across as quivery but at least it wasn't too gamy. I personally thought that the green apple espuma and the lemon compote went well with the foie gras, providing a nice, mildly sweet tartness to the equation.
Roasted Parsnip Cream
I thought this dish was quite good with a nicely rich and creamy texture. The cashnew nut crumble provided an additional crunch whereas the honey jelly imbued it with a raw, unsweetened honey taste. Just watch out for the kick from the mustard.
Barramundi
I only tried a mouthful of this so I shall reserve my comments.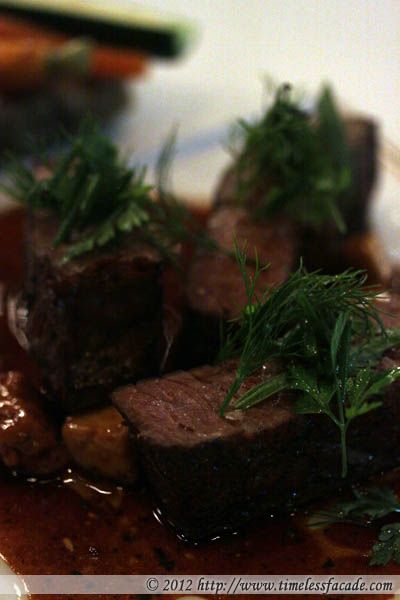 Tajima Wagyu Beef
Honestly, this dish definitely didn't live up to its name and at $125, a terrible rip off. The marbling on the meat wasn't evident and it lacked the characteristic bovine goodness. What's worse, it was way too heavily salted. The accompanying foie gras cubes and truffled potato puree were decent but didn't help elevate this dish in my humble opinion.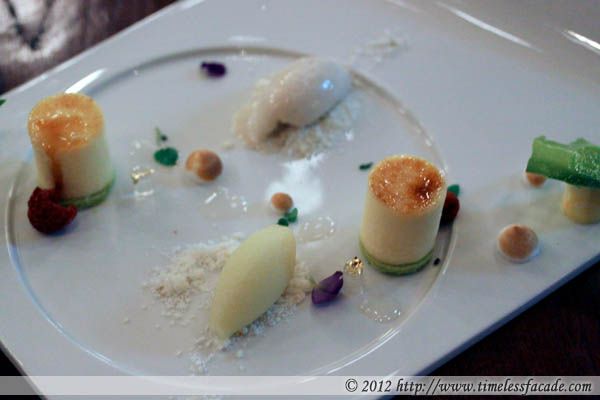 The Cliff Lemon Tart
One of the restaurant's signature dishes, this eponymous dessert had me reeling in discomfort at its extreme tartness. But when taken with the sweet tonka bean ice cream, things got a little better and I must say that this was quite a decent dessert, although I wouldn't say it befits the "signature dish" connotation.
Based on a quick glance at the pricing in the ala carte menu, the 4 course dinner that I had worked out to be about $200++, which was quite a rip off in my humble opinion. Food quality was generally slightly above average save for the parsnip cream. I'll probably not return, especially with the high prices and quality of food.
Final Verdict:
Ambience: 8/10 (Very nice place but no air conditioning throughout)
Service: 7.5/10
Food: 6.5/10(7/10 for the parsnip cream)
Value for money: 4/10 (based on ala carte pricing)
Overall: 6.5/10
Address: The Sentosa Resort & Spa
Contact: 6371 1425
Opening Hours: 6.30pm – 12.00am (Last order at 10.00pm)
Website: http://www.thecliff.sg