It was a pretty last minute decision to have lunch at Ember and that explained the less than ideal seats (and photographs) we got. But nonetheless, lunch at Ember is always a happy time as the restaurant has never failed me in terms of consistency and service.


Complimentary Bread
What can I say? Excellent as usual. But as I was nursing a sore throat, I limited myself to seconds.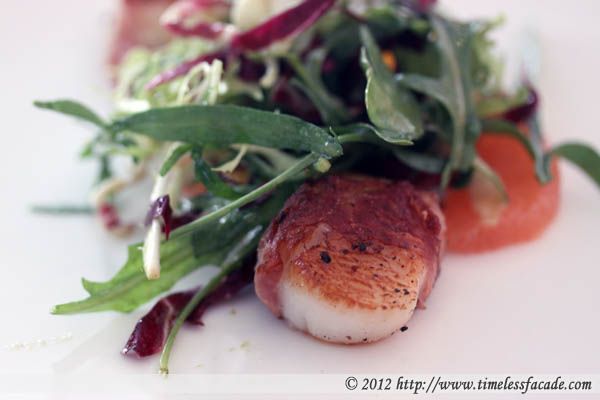 Pan Roasted Scallop with Parma Ham, Citrus and Tarragon Vinaigrette
Good, but still a little soft in my humble opinion. Would have ordered my usual foie gras but wasn't in the mood for any liver.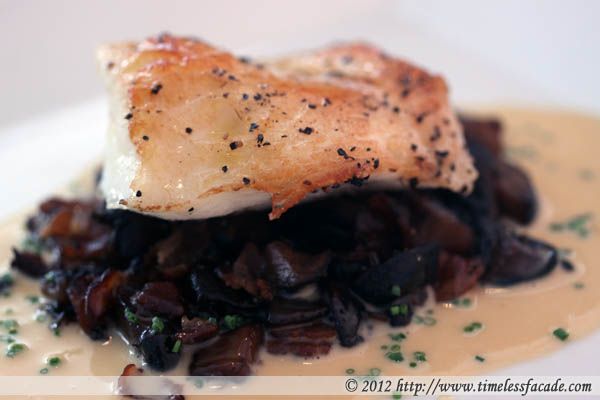 Pan Seared Chilean Seabass with Mushroom & Smoked Bacon Ragout, Truffle Yuzu Butter Sauce
Crispy Caramelized Pear Tart with Homemade Baileys Ice Cream
It was a toss up between the apple tart and the pear tart for desserts but we ordered the latter as we preferred a flaky, buttery ending to our meal as opposed to a flaky, caramelized one. I just wish they made this available in ala carte for lunch.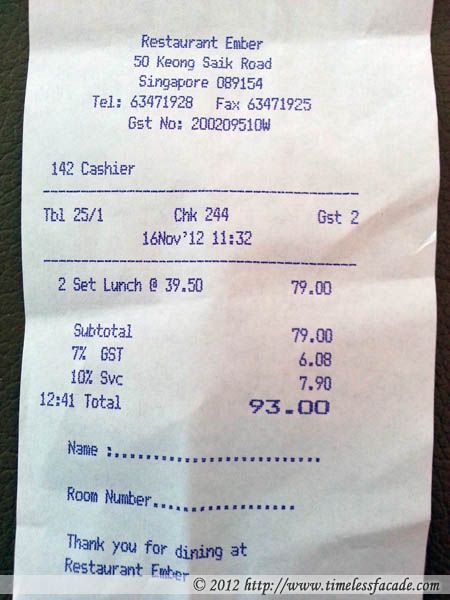 Bill
$93 for a great meal for 2. Worth every cent. I'll definitely remember to make my reservations early.
For all my other reviews on Ember, see
here
,
here
,
here
,
here
and
here
.
Final Verdict:
Ambience:7/10
Service:7.5/10
Food:7.5/10
Value for money:7/10
Overall:7.25/10
Address: Hotel 1929, 50 Keong Saik Road
Contact: 63471928
Opening Hours:
Mon-Fri:
Lunch: 11.30am - 2.00pm
Dinner: 6.30pm - 10.00pm
Sat:
Dinner: 6.30pm - 10.00pm (Closed on Sundays)
Website: http://www.hotel1929.com/