Another whirlwind trip to Hong Kong for the weekend to take advantage of the "winter" weather as well as to indulge in some food therapy. And our first stop was at Tim Ho Wan (添好運), branded the cheapest one Michelin star restaurant in the world. To avoid the crowds, we decided to patronise the less popular IFC outlet in the early evening (about 430pm).
Steamed Fresh Shrimp Dumpling
The shrimps were crunchy but the skin was a little too thick and stodgy for my liking. Still decent nonetheless.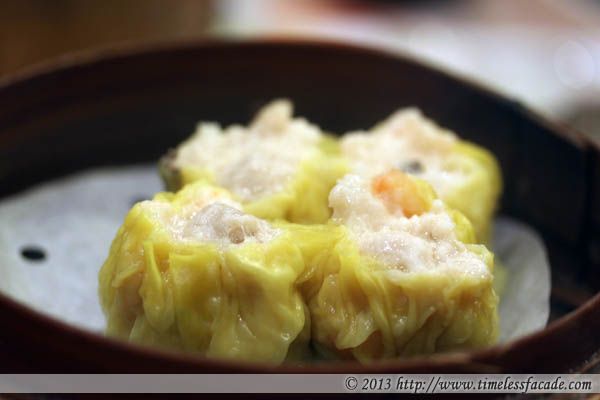 Steamed Pork Dumpling with Shrimp
This 燒賣 was relatively good - fresh sans the rancid oil taste but watch out for the huge proportion of fat meat.


Glutinous Rice Dumpling Wrapped in Lotus Leaves (古法糯米鸡)
Fragrant and tasty, the only thing that's keeping me from ordering this again is the copious amount of oil. I value my health, thank you.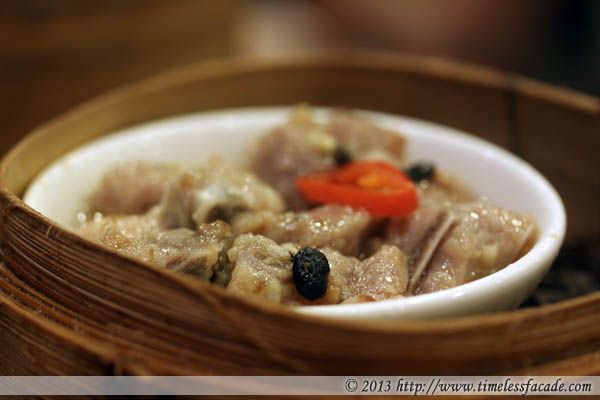 Steamed Spare Rib with Black Bean Sauce
Not a fan of steamed spare ribs so didn't try this. Can't say it was wildly popular though.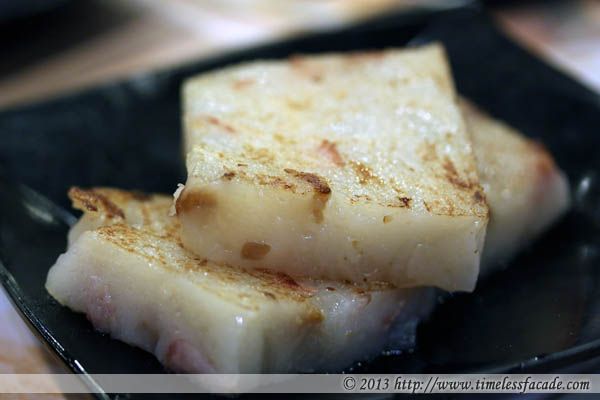 Pan Fried Turnip Cake
Oily oily oily. That was the first thing that went through my head when I took a bite of the turnip cake. And it wasn't crisp on the outside or smooth on the inside. But still better than your average dim sum place.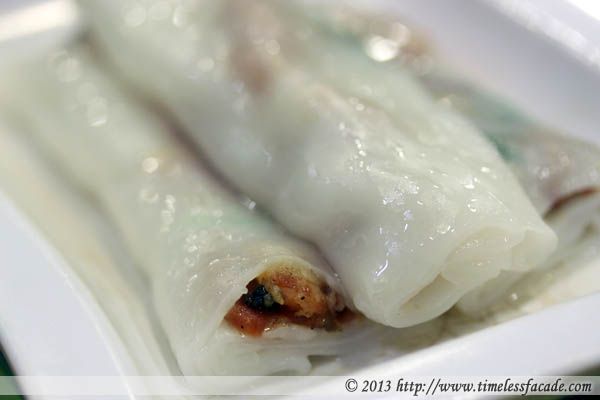 Vermicelli Roll Stuffed with BBQ Pork
The oily exterior aside, the chee cheong fun was actually quite good. Translucent skin sheltering a mildly sweet stuffing of BBQ pork. Best eaten when hot.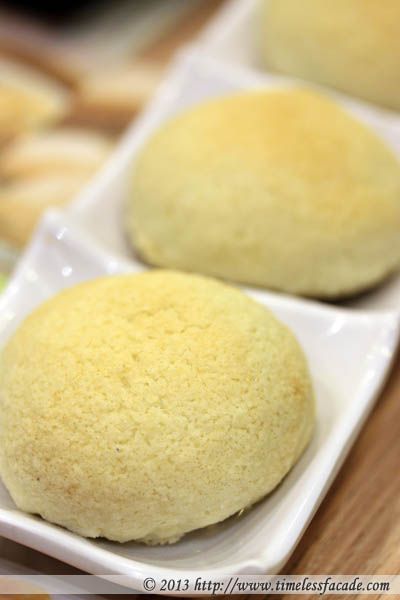 Baked Bun with BBQ Pork
The undisputed star of the day and probably one of the most "famous" dishes of Tim Ho Wan. The humble Baked Bun with BBQ pork. Crusty and subtly sweet on the outside with oodles of lush, gooey BBQ pork within. Delicious!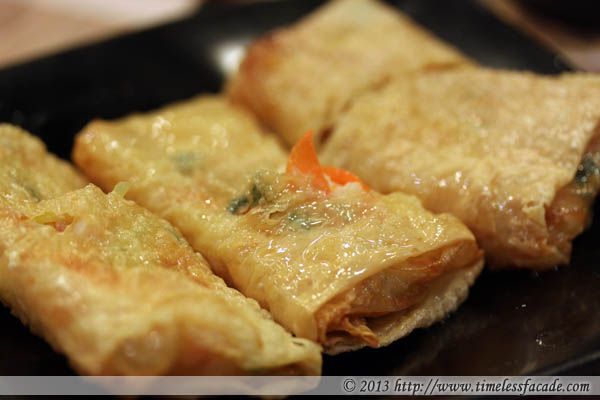 Deep Fried Beancurd Skin with Prawns
Another extremely oily dish. And a disappointing one at that. The skin was soggy and limp and even the crunchy prawns weren't enough to salvage the situation.
Although I paid the bill, I vaguely remember the actual cost of it. But I think it hovered around HKD 440 (SGD 70) for 7 adults. Not too expensive by any standards but food quality isn't great and definitely not deserving of the 1 Michelin star. Only the Baked Bun with BBQ Pork stood out and although I am a fan, I think I'll be sticking to
Lung King Heen
during my next trip to Hong Kong in February.
Final Verdict:
Ambience: 6/10
Service: 6/10
Food: 6.5/10 (7.5/10 for the baked bun with BBQ pork)
Value for money: 7/10
Overall: 6.375/10
Address: Shop 12A, Hong Kong Station (Podium Level 1, IFC Mall) 中環香港站12A鋪(IFC地庫一層)
Contact: 2332 3078
Opening Hours: 9am-8:30pm daily