Somehow I always look forward to the annual Chinese New Year Reunion dinner with my family and this year was no exception. Scarred by the rip off dinner at
Golden Peony the previous year
, we stuck to our familiar Imperial Treasure Cantonese @ Crowne Plaza.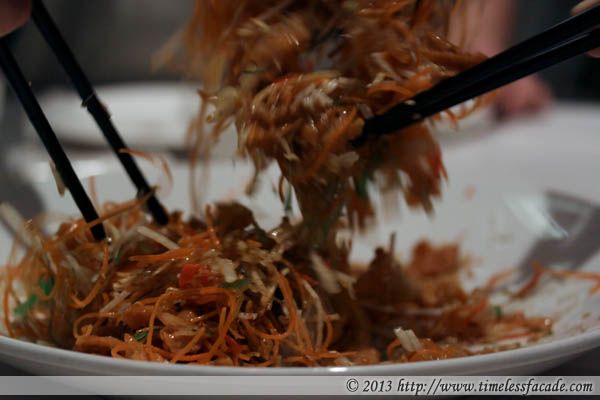 Fatt Choy Salmon Fish Yu Sheng
My 6th Yusheng (鱼生) of the year thus I wasn't too enamoured by the prospect of tossing (and consuming) another one. But what I liked about this one was that there were strips of pomelo and yam for that nice burst of flavour and that the whole concoction didn't come across as cloyingly sweet.
Double Boiled Superior Shark's Fin with Chicken
Contrary to what the name suggests, this was more like chicken soup with shark's fin. Light chicken broth sans the herbs with a limited serving of wispy fins and a generous portion of chicken meat. Can't say I appreciated it very much though it would have done very well as a chicken stock.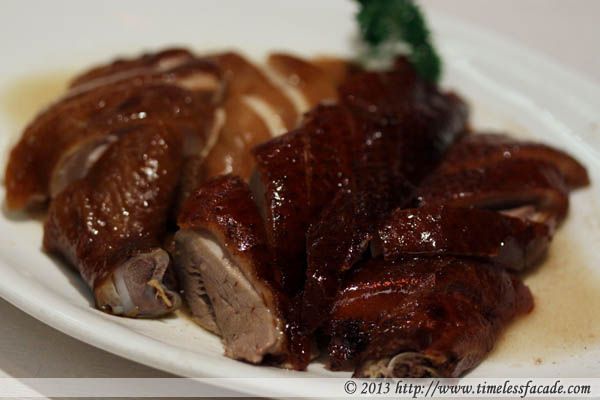 Roasted Duck Combination
The roast duck was essentially quite good - Crisp skin coupled with succulent meat. Kudos to the soy sauce chicken as well, with plump and juicy bites layered with a mildly salty flavour.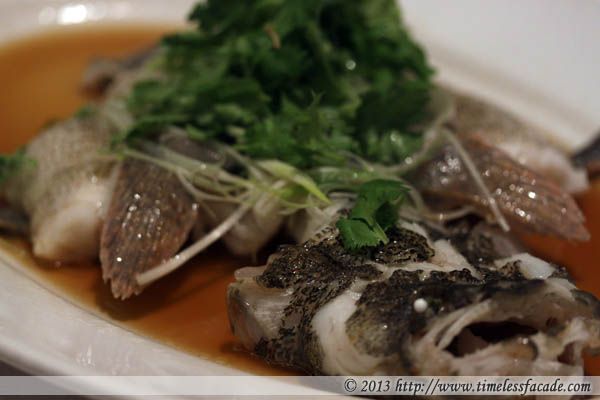 Steamed Soon Hock Fish with Soya Sauce
I'm rather picky with fish and this one was executed quite well. Fresh, firm flesh drizzled in light and salty soy sauce. Simple yet well done.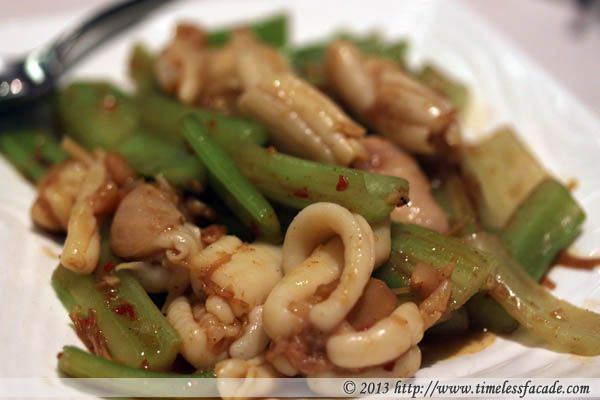 Sauteed Canadian Empress Clam with Vegetable & XO Sauce
Crunchy (and healthy) celery stir fried with chewy Canadian Empress Clam in mildly spicy and savoury XO sauce. Wonderful dish but would have preferred to have this with steamed rice.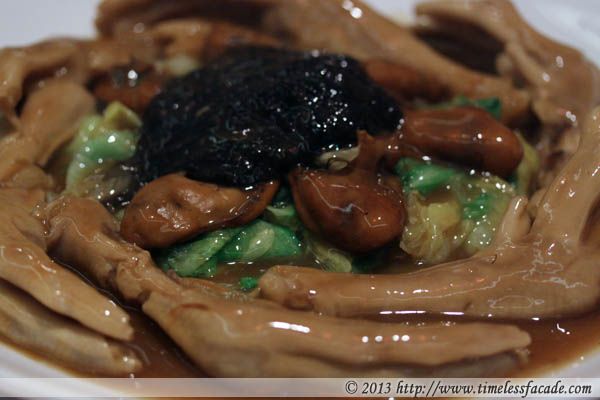 Braised Goose Web & Dried Oyster with Black Moss
Now I'm not a fan of goose web or dried oysters so no comments on either. But the black moss had a vermicelli texture to it, raising doubts about its authenticity. Just for the record, China has banned the export of black moss or 髮菜 since 2000 and most commercial black moss uses some form of a starchy material as a substitute.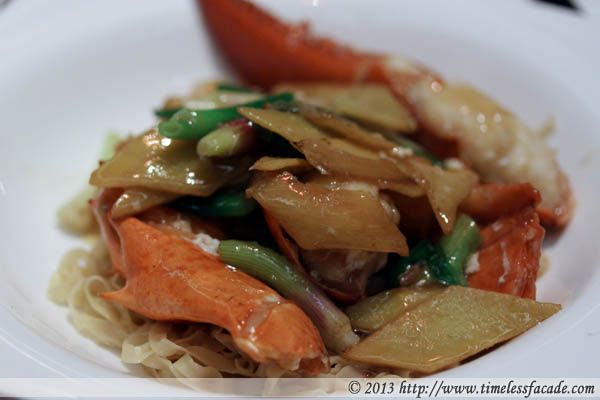 Noodles with Lobster
A signature dish of Imperial Treasure and apparently a rather controversial one at that (there were some complaints in the press about the exorbitant pricing of this dish some years back). Well, controversy aside, the lobster noodles were nothing short of excellent. Dainty yet springy noodles served up with a generous serving of fresh, crunchy lobster meat. I must definitely make it a point to order this the next time I drop by Imperial Treasure.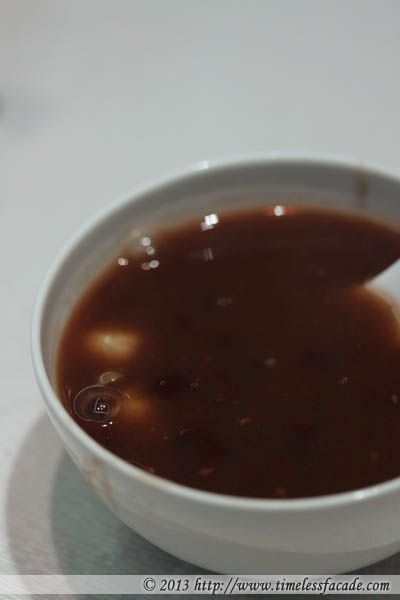 Red Bean Cream with Lotus Seed
And we ended off with the mundane red bean cream with lotus seed, which was surprisingly quite good. The read beans weren't mashed up and I could make out the huge beans that went into making this soup. A good way to end off but if I had my way, I would have ordered the durian pudding.
Bill
In general, the food was quite good, save for the mild disappointment with the shark's fin soup. And the lobster noodles definitely stood out. The place was packed to the rafters but thankfully we had a private room so naturally the ambience and service was better, though our waitress did seem a little green at times. But all in all, a great dinner for 5pax at just over one grand. Expensive? Definitely. But hey, its Chinese New Year after all.
Happy Snake Year everyone!


Ambience:7.5/10 (private room)
Service:7/10
Food:7.5/10 (8.5/10 for the lobster noodles)
Value for money:7/10

Overall:7.25/10

Address: #01-02 Crowne Plaza Hotel, 75 Airport Boulevard

Contact: 6822 8228

Opening Hours:

Mon–Fri
11.30am–3pm, 6pm–11pm

Sat–Sun & PH
10.30am–3pm, 6pm–11pm

Website: http://www.imperialtreasure.com/