Another CNY gathering at Imperial Treasure, this time with a couple of my friends on a weekday evening.
Interior
Appetiser
It used to be walnuts but probably due to cost cutting measures, the appetiser has been changed to cashew nuts. Still good though, just not as good.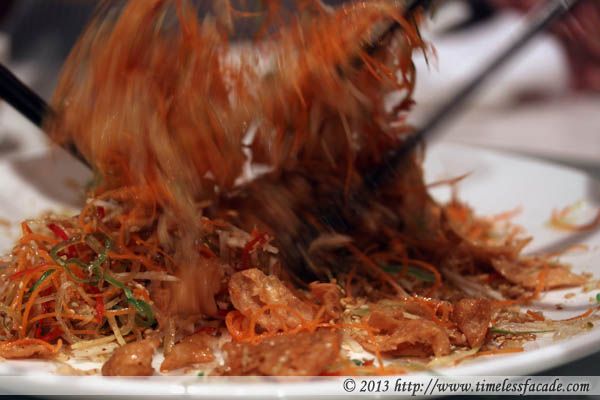 Salmon Yusheng
And the obligatory yu sheng to toss for good fortune in the year of the snake. Decent with a nice citrus taste to it but pretty expensive for a for a 6 pax portion ($39++).
Old Yellow Cucumber Soup
The old yellow cucumber soup (老黄瓜汤) came served in a yellow cucumber with its center partially scrapped out and was choke full of mushroom and chicken slices. Very tasty and a great way to start off the meal.


BBQ Combination
We opted for a combination of roast duck, BBQ pork and roast pork for this platter. Apparently geese is now a rare commodity in Singapore as AVA has banned their import, hence the choice of duck.

While the roast pork had a crackling skin coupled with a nice fat to meat ratio, the BBQ pork wasn't quite my cup of tea as it was salty instead of sweet and the meat was a little too soft for my liking. The roast duck was good as well, coming across as moist with a crisp layer of skin.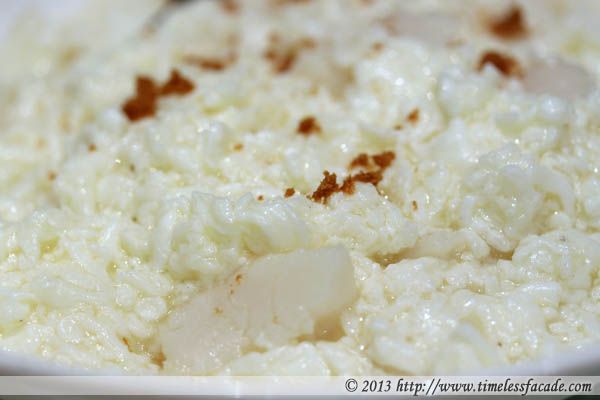 Sauteed Scallops with Italian White Truffle Oil
My absolute favourite dish but this time round, the truffle oil seems to be a little lacking and scallops sizes have shrunk while prices have shot up. Definitely not a good combination! But still good and something I would definitely splurge on.
Sauteed Beancurd with Mushroom
Whilst I appreciated the generous amounts of mushroom and the savouriness of the beancurd, it wasn't as silky as I expected it to be. But still one of the better beancurds out there.
Pea Shoot with Bamboo Shoot
Bill
Inclusive of 4 desserts to share, the total bill for the 6 of us was about $372, which is honestly a little pricey. But food quality is still apparent though standards seem to have dipped a little. I'll probably drop by after Chinese New Year to see how things fare then.
Ambience:7.5/10
Service:7/10
Food:7.5/10
Value for money:7/10
Overall:7.25/10
Address: #01-02 Crowne Plaza Hotel, 75 Airport Boulevard
Contact: 6822 8228
Opening Hours:
Mon–Fri
11.30am–3pm, 6pm–11pm
Sat–Sun & PH
10.30am–3pm, 6pm–11pm
Website: http://www.imperialtreasure.com/