A couple of entries ago, I posted a mini comparison between
Ruth's Chris Steakhouse
and Morton's. The result was a tie (well sorta). And in the interest of fairness, I decided to drop by Morton's with a couple of friends on a Saturday night just to ascertain that nothing had changed since my last visit.
We had the use of the private boardroom so it was a quiet respite from the almost market like atmosphere in the main dining area (the place was packed and everyone was just yakking away).
Broiled Sea Scallops
I still love this appetiser. Huge, succulent scallops broiled and wrapped in bacon. The sweetness of the scallops sing in unison with the saltiness of the bacon - nothing short of awesome.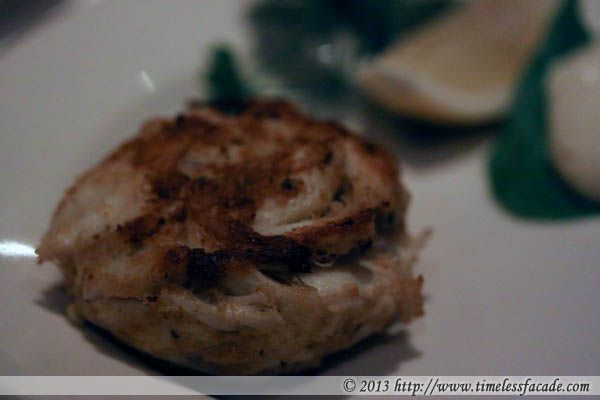 Jumbo Lump Crab Cake
At $40 a pop, this was one rather expensive lump of crab meat. But it was as good as I remembered it to be. Generous chunks of moist crab meat without coming across as too fishy. But honestly I still prefer the one from Ruth's Chris with its capsicum.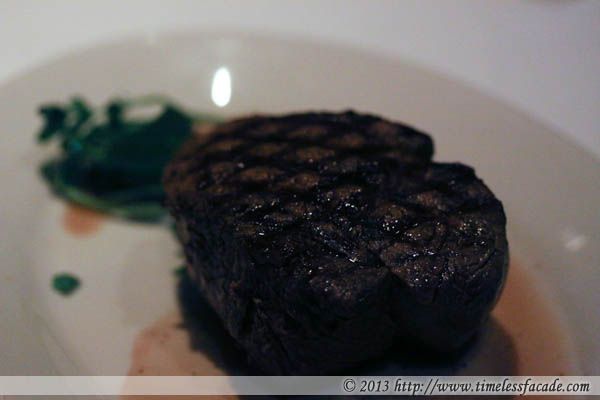 12 Oz Filet Mignon
We ordered the largest cut of fillet mignon - 12 Oz and the execution was quite shoddy in my humble opinion. We requested for medium but only the fringes were done medium and the meat got progressively rarer towards the center. But to be fair, the meat was still tender and juicy, just not as tasty as I remembered it to be.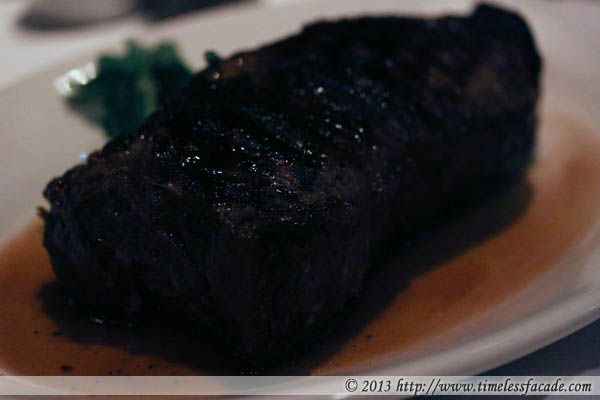 Signature Cut Prime New York Strip
The star of the evening was undoubtedly the 20 Oz New York Strip. Strangely, this was done to a perfect medium and all of us were hankering for more of it. Tasty and juicy meat coupled with little charred bits along the edges. Absolutely wonderful.
Shrimp Alexander
The shrimps have shrunk a wee bit but you still get 6 reasonably big and crunchy shrimps. The white wine butter sauce was creamily smooth and savoury but the paella was seriously undercooked and tough. I certainly didn't appreciate biting into rock hard grains of rice.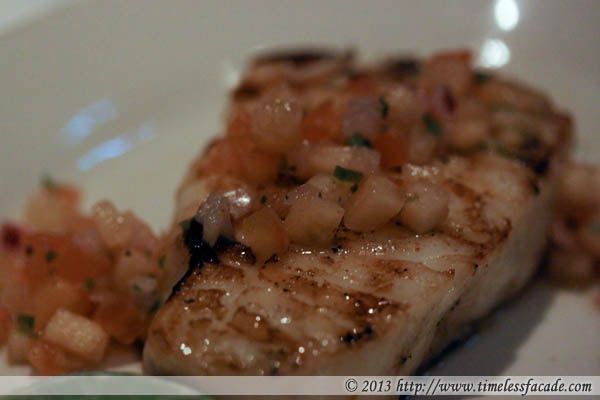 Chilean Seabass Fillet a La Nage
It's the first time I've had fish at Morton's and I must say the seabass was quite a delight to consume. Smooth and oily with chopped tomatoes atop to balance out the oiliness of the fish. I did find the portion size a little small for $77++ though.
Chicken Christopher
Lightly and evenly breaded, I found myself being drawn to the Chicken Christopher for its excellent texture (not soggy) and taste (no rancid oil). Simple, home style comfort food.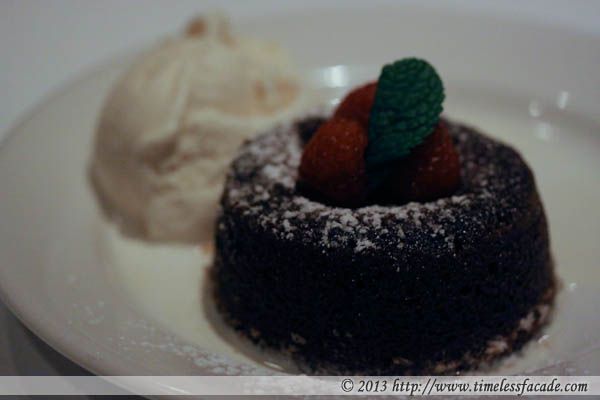 Morton's Legendary Hot Chocolate Cake
It's now official. The ice cream that is served alongside this legendary Morton's dessert is from Haagan Dazs, which of course holds a certain level of quality. The hot chocolate cake was as I remembered, crusty with a viscous molten center. Decadent!


Upside-Down Apple Pie
Maybe I've been spoilt by
Ruth's Chris's Warm Apple Crumb Tart
, as all of a sudden Morton's Upside Down Apple Pie seemed to have lost its allure. Sure, it was still good - granny smith apple slices plus golden raisins in a sweet yet sour combination. But somehow it didn't quite match up.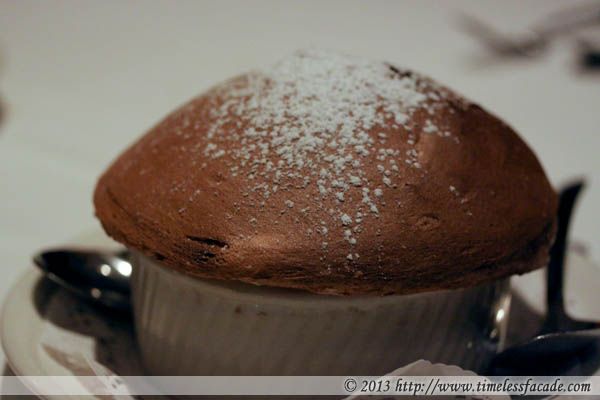 Raspberry Souffle
Light with a slightly gooey center, the raspberry souffle rounded up the desserts. Not that I could make out any raspberry taste though. Served with a dish of clotted cream.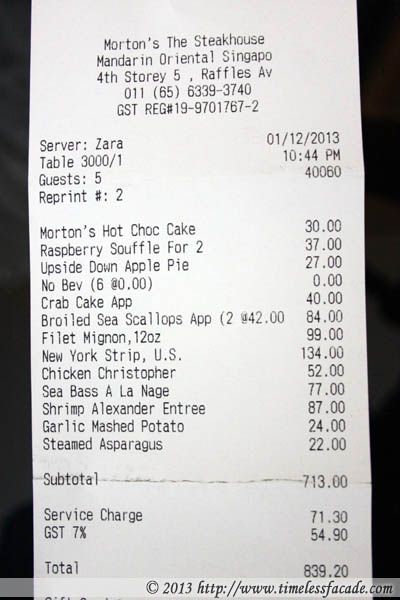 Bill
Dinner for the 6 of us cost just a shade shy of $840. Service was great and food in general was competent, with top marks going to the scallop and the New York Strip. However, the overall feel I get is that quality has dipped a wee bit, especially after the
takeover by Landry's
. Now Ruth's Chris does seem like a better proposition.
Ambience:8/10 (private room)
Service:8/10
Food:7/10
Value for money:7/10
Overall:7.5/10
Address: 4th Storey, Mandarin Oriental Singapore
Contact: 6339-3740
Opening Hours:
Bar
Monday - Saturday 5pm - 11pm
Sunday 5pm - 10pm
Dining Room
Monday - Saturday 5:30pm - 11pm
Sunday 5pm - 10pm
Website: http://www.mortons.com/singapore/