Popped by Canton Paradise @ I12 Katong one weekday afternoon for some dim sum to chase away the weekday blues. I honestly would have preferred Wah Lok but didn't quite fancy jostling with the CBD crowd and it definitely helped that the porridge at Canton Paradise had a certain allure. Just for the record, as at time of writing, I've been to Canton Paradise a total of 9 times in 3 months, but this is probably going to be my only post on Canton Paradise (I am usually too famished during lunch to bother taking photos). And yes, I'm that crazy about dim sum.
Interior
The place is huge and sports a rather "ancient Chinese" decor with its uneven brick walls and wooden decorative panels. If you can stand the cold air conditioning, ask for a booth seat (2-4 pax) because the other tables are spaced a tad too close for comfortable conversation.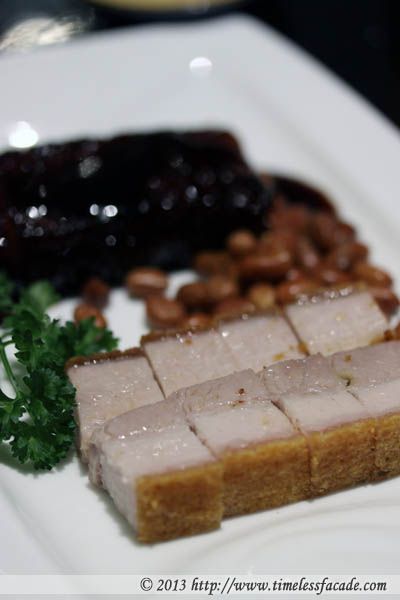 BBQ Combination
We had the combination platter of BBQ pork belly with honey sauce and roasted pork, of which the former was sinfully better with a high fat to meat ratio and smothered in gooey honey marinade. I personally like to eat the BBQ pork belly with the salted peanuts that are served alongside. Makes for a nice contrast in both areas of taste and texture. Unfortunately, the BBQ pork's skin wasn't crisp enough and I think they need to add in a wee bit more salt for flavouring.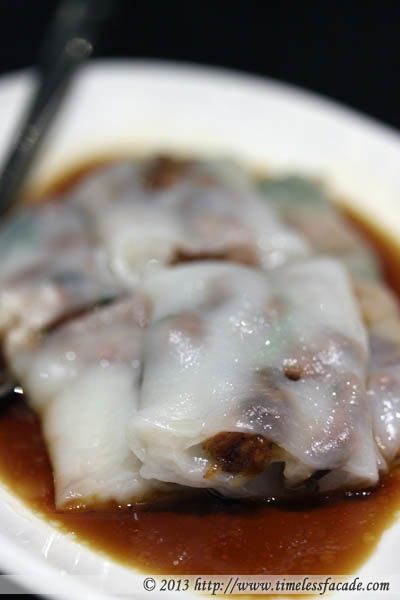 Steamed Cheong Fun with BBQ Pork
The cheong fun featured translucent but rather limp skin with a reasonable amount of BBQ pork filling. Decent but no great shakes. And remember to eat immediately when served, lest it turns cold and clammy.
Steamed Prawn Dumplings
Fresh, crunchy prawns coupled with translucent but mildly elastic skin. Pretty decent.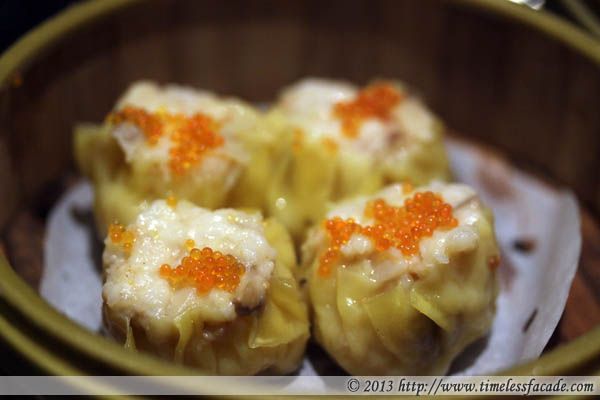 Steamed Pork Dumplings
The "porkyness" of the siew mai wasn't too overwhelming and the fat to lean meat ratio was reasonable. As with most dim sum items, eat them while they are hot.


Century Egg Porridge with Lean Meat
I personally think the porridge, especially the 皮蛋瘦肉粥, at Canton Paradise is quite good and this is one of the main reasons why I keep coming back. Consistently sticky with visible rice grains and a subtle, savoury aftertaste. And that's coming from someone who doesn't take century egg. The meatball porridge is nice as well but a little on the bland side.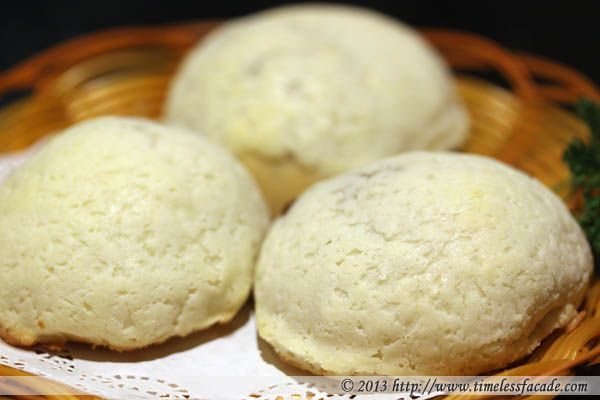 Baked BBQ Honey Pork Bun
This is reminiscent of the one I had at Tim Ho Wan in HK. Unfortunately, the standards did not quite match up. For starters, the base was overly oily and the BBQ pork wasn't gooey enough. Decent but try the real thing from Tim Ho Wan when it opens in Singapore!
If my memory serves me correct, the bill for this lunch came up to around $50, which is pretty much the range you pay for decent quality dim sum these days. However the staff did seem a little overwhelmed with the place running at almost full capacity, which naturally led to slower service and forgotten requests.


Final Verdict:
Ambience: 7/10
Service: 6.5/10 (probably need to hire more staff)
Food: 7/10 (7.5/10 for the porridge)
Value for money: 7/10
Overall: 6.875/10

Address: B1-15, I12 Katong, 112 East Coast Road (Various other outlets)

Contact: 63448201

Opening Hours:

Mon – Fri
11am – 10.00pm (last order at 9.30pm)

Sat, Sun & PH
10.30am – 10.00pm (last order at 9.30pm)

Website: http://www.paradisegroup.com.sg/?page_id=683&mn=cp