On our previous trip to Hong Kong some 2 months ago, we had planned to eat at Mak Man Kee but unfortunately, the place was closed when we dropped by. Luck was with us this time round even though it was only the seventh day of Chinese New Year and many Chinese restaurants are known for closing throughout the entire 15 days of CNY.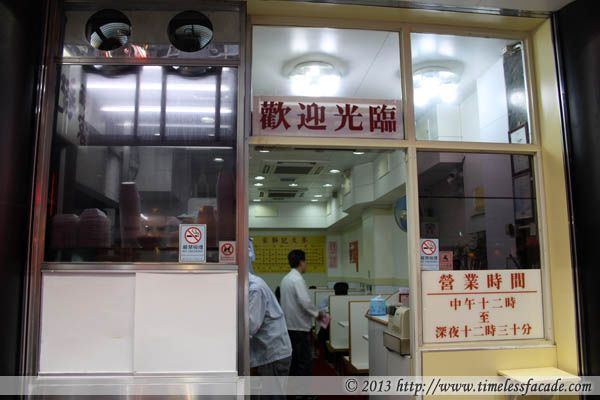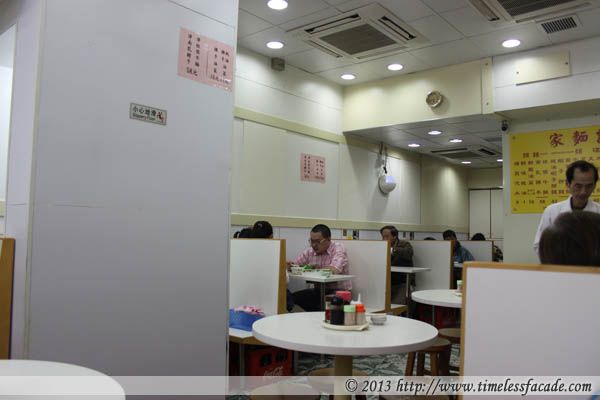 The Place & Interior
This particular outlet that we went to is just a couple of units down from the famed
Australia Dairy Co
. Expect a sparsely furnished interior and cramp seating arrangements coupled with a touch of inflexibility in the menu. If you would like your wanton noodles to come with BBQ pork, tough luck. You'll just have to order 2 different bowls.
Wanton Noodles
The noodles carried quite a bit of bite with minimal alkaline taste whilst the wantons were huge with crunchy prawns stuffed within. Pretty good.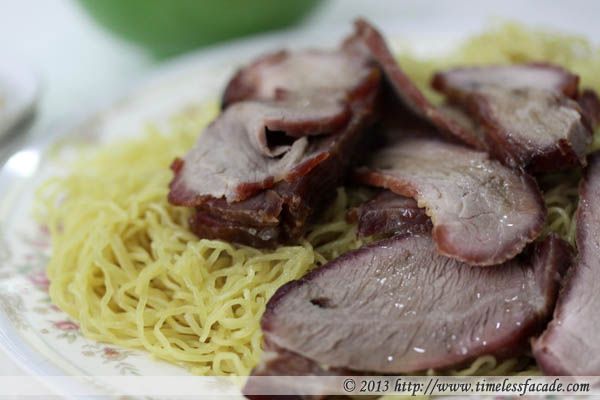 BBQ Pork Noodles
The BBQ pork serving was generous (relative to the size of this dish) but I didn't think too much of the flavour and texture honestly. Lacking in any discernible BBQ flavour or fatty bits for that desired tenderness. Pretty average in my humble opinion.
If my memory serves me correct, lunch cost us about 70 HKD (~ SGD 11.50), which is pretty reasonable by HK standards. But I will only be back for their wanton noodles.


Final Verdict:
Ambience:NA
Service:NA
Food: 7/10
Value for money: 7/10
Overall: 7/10

Address: 51 Parkes Street (佐敦白加士街51號地下), Hong Kong

Contact: 2736-5561

Opening Hours: 12:00-00:30