Just across the street from our hotel's (Novotel Nathan Road) main entrance is a nondescript shop that sells a rather huge variety of porridge.Many positive reviews have been written about it but mindful of our experience at
The Chairman
, we were skeptical.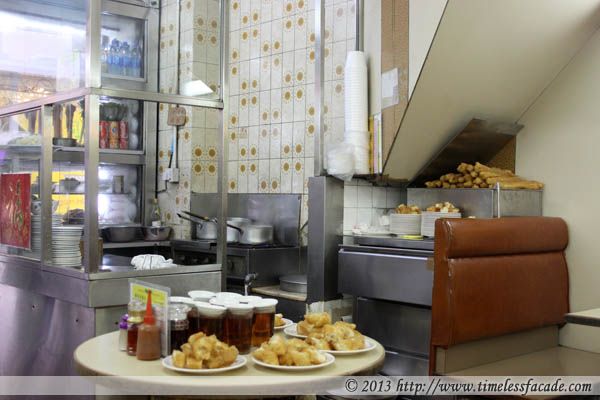 The Interior
The place is nothing to shout about - cramp tables in a boxed up and noisy environment. Seats are also limited so you might have to share tables if the place gets really busy. Supper might be a good idea as the place opens daily from 730am to 11pm.
Pork Ball Congee
爽滑肉丸粥 (29 HKD)
The pork ball congee was smooth without coming across as too watery or sticky. Meatballs were aplenty and full of bite and flavour. Nothing like a hot steaming bowl of porridge with crisp crullers to start off a chilly morning!


Century Egg & Lean Meat Congee 皮蛋瘦肉粥 (29 HKD)
I'm not a big fan of century egg but this was pretty good as well. Generous servings of century egg and mildly salted lean meat made for a nice flavour and texture.

The crullers cost 8 HKD so total bill for the morning was 66 HKD (~11 SGD) which was pretty reasonable for the quantity and quality of food. Just don't expect great service.


Final Verdict:
Ambience:NA
Service:NA
Food: 7/10
Value for money: 7/10
Overall: 7/10

Address: 11 Sai Kung Street, Hong Kong

Contact: 852-2771-4285

Opening Hours:730am - 11pm daily