Feted as one of the best restaurants in Hong Kong by the worldwide media and boasting a solitary Michelin star, The Chairman (大班樓) was our choice for a weekend lunch. We had initially contemplated dinner but decided against it as the set lunch seemed to offer a similar menu at a much lower price point. As it turned out, set lunches weren't available on weekends and we were forced to order from the ala carte menu. So much for wanting to cut costs.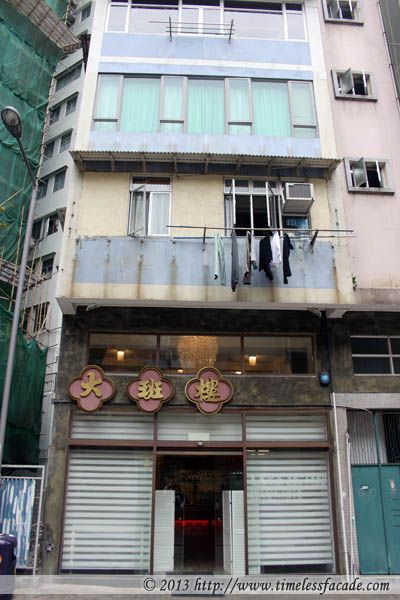 Exterior & Interior
Opened in 2009, The Chairman is housed at the bottom of a seemingly dilapidated residential building along a quiet cul-de-sac and just across the road from the Central District Health Centre. But step in and white washed walls greet you, alongside a bar counter on the first floor. The second level offers more seating but even then, it's not plentiful by any measure and conversation tones have to be kept at a hush hush level as the area is really quite compact.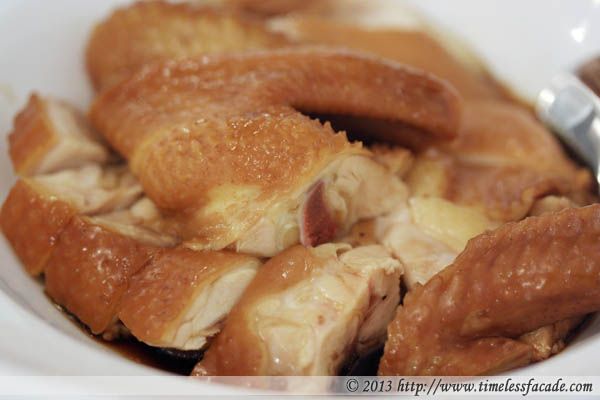 The Chairman's Soy Sauce Chicken
One of the restaurant's signature dish, the soy sauce chicken was quite the contradiction - sweet yet salty at the same time, coupled with tender meat and lightly elastic skin. But to be honest, this was a little too salty for my liking so best eaten with rice.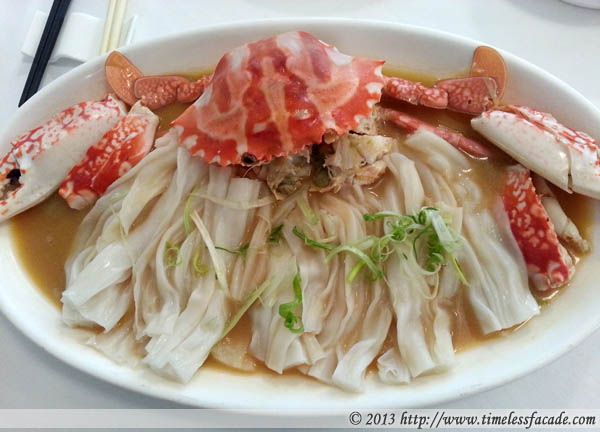 Steamed Fresh Flowery Crab with Aged ShaoXing Wine, Fragrant Chicken Oil & Flat Rice Noodles


The singular dish that has garnered rave reviews across a spectrum of worldwide media, the steamed flowery crab with aged shao xing wine (紹興花雕酒). I honestly am not a big fan of non de-shelled crab but this was fresh and relatively sweet. The rice noodles soaked up the 花雕酒 and provided a nice accompaniment to the crab. However, I did find the taste of the 花雕酒 way too bitter for my liking, so much so that we struggled to finish up the rice noodles. And at 720 HKD (~SGD 115) for this, I personally find it seriously overpriced.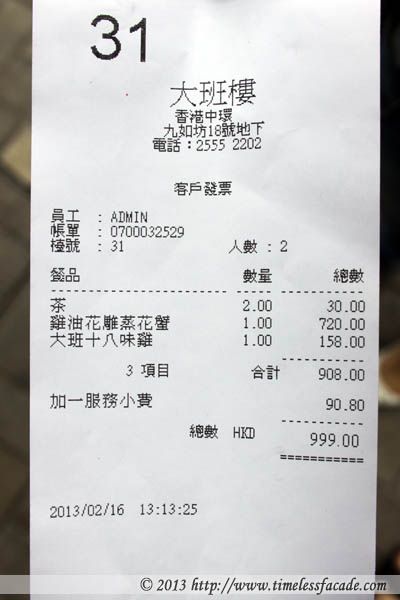 Bill
A less than filling lunch cost the 2 of us to the tune of 999 HKD (~SGD 160). Contrary to what the media has portrayed, I'm definitely not impressed with what The Chairman has to offer. Service was decent but definitely not 1 Michelin star standard. Ditto the food. So much for the hype.
Final Verdict:
Ambience: 7/10
Service: 7/10
Food: 6.5/10
Value for money: 3.5/10
Overall: 6/10
Address: No.18 Kau U Fong, Central, HK
Contact: 2555 2202
Opening Hours:
Daily
Lunch: 12:00 - 15:00
Dinner: 18:00 - 23:00
Website: http://www.thechairmangroup.com/index.php?lang=enus