Craving for more goose after our satisfying dinner at
Chan Kan Kee Chiu Chow Restaurant
, we decided to have our final meal in Hong Kong at the 1 Michelin starred Hung's Delicacies's outlet at the airport.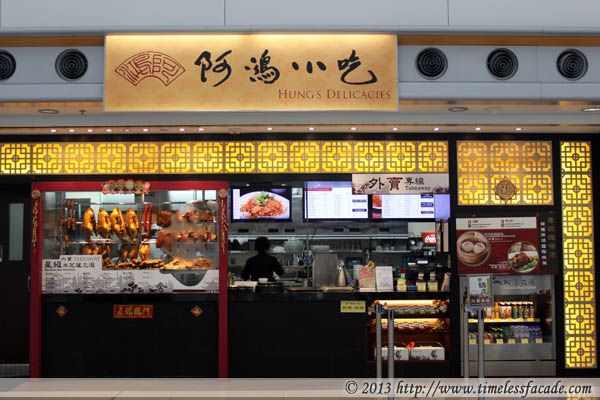 The Place & Menu
Surprisingly/thankfully, the crowds weren't apparent and we had plenty of tables to choose from. The decor wasn't much to speak of except that it had a cafe-ish vibe to it. Service was also a little lacking and we had to seek out a staff member to take our orders. But to be fair, it slowly improved once we had our orders taken. Food was promptly served and the staff were polite.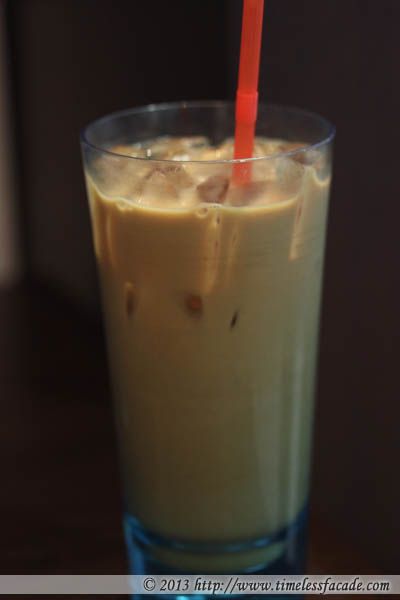 Milk Tea
Pretty decent but then again, most places I've been to in HK serve a pretty decent one. But the best I've had in HK is from Cafe De Coral.
Sliced Braised Goose
Comparisons between Hung's braised goose and Chan Kan Kee's (CKK) are inevitable and though Hung's rendition was admirable, CKK's goose was less salty and had more bite, edging out Hung's in my humble opinion.
Bill
Our relatively inexpensive lunch (by HK standards) stood at HKD 154 (~ SGD 25) and it presents a pretty good meal option if you happen to be at the airport. However, I am quite skeptical of it's 1 Michelin star rating. Nonetheless, food quality is decent and personally, it's a toss between Hung's for its goose or Tsui Wah for it's 奶油豬仔包 the next time I step into HKIA.


Final Verdict:
Ambience:6/10
Service:6/10
Food: 7/10
Value for money: 7/10
Overall: 6.5/10

Address: Terminal 2, HK International Airport, 3p116-117, Level 3, Sky Plaza

Contact: (852) 3197 9331

Opening Hours: 7am to 10pm daily

Website: http://www.hungsdelicacies.com