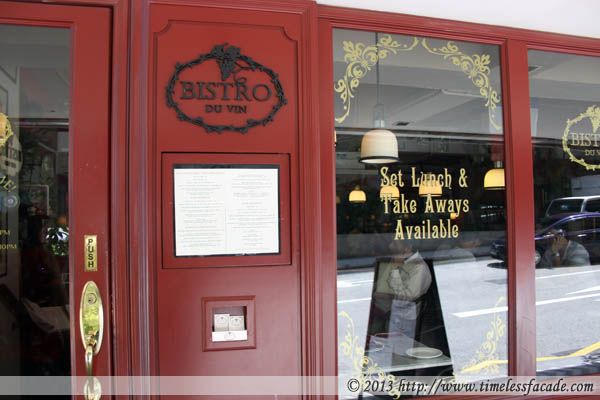 Popped by Bistro Du Vin's original outlet one sunny weekday afternoon for lunch with a couple of my colleagues. Promising to serve up honest to goodness classical French food, the restaurant is one of the many brand names under the Les Amis umbrella.
Located on the 2nd floor of Shaw Centre, Bistro Du Vin plays neighbour to a Vietnamese Restaurant and of course it's upmarket sibling, Les Amis. The interior is reminiscent of a typical French brasserie, from the red walls right down to the tiled floor. However, tables are spaced a little too close for comfort which makes normal conversations a tad difficult. Proper sound proofing is also lacking and the entire place sounds like a market when running at full capacity.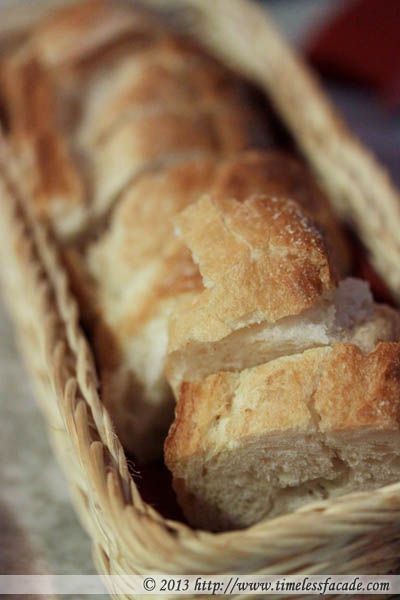 Complimentary Bread
The bread was a simple and simple crusty baguette served with orange butter. Pretty nice and a great way to stave off the hunger pangs.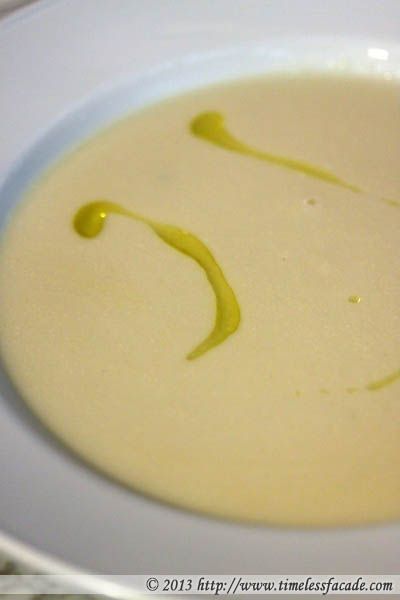 White Asparagus Velouté
I honestly didn't quite take to the white asparagus veloute, which was a little too runny for my liking. There was also a bitter aftertaste to it - something which I certainly didn't appreciate.
Char Grilled Australian Angus Ribeye
This required a top up of $10++ to the price of the set lunch but it was well worth it in my humble opinion. Done up medium as per my request, the meat was flavourful and juicy with hints of smokiness from the char grilling. The accompanying truffle mash (+ $3++) was smooth and fragrant as well and the truffle honestly helped elevate what would have been a boring, bland side of mash.
However, in a subsequent visit, I had the exact same thing and it was still good, just that the salt content was a little too high for my liking.
Walnut Tart
And for desserts I had a pretty good walnut tart - solid tart base with walnuts set amidst rich chocolate and caramel filling. Between this and the Pink Tiramisu which I had on my subsequent visit, I honestly preferred this (though the pink tiramisu was something different). Served up with a scoop of real vanilla bean ice cream.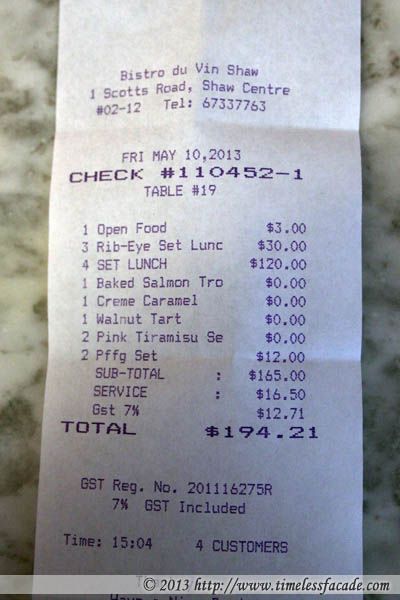 Bill
The standard lunch set is a reasonable $30++ but it is the top ups that really "upsize" the bill. Still, food quality is pretty decent and I especially like their steaks. Service is rather clinical and lacks warmth though - an area that the restaurant might want to look into.


Final Verdict:
Ambience: 6.5/10 (noisy!)
Service: 6.5/10 (efficient but lacks warmth)
Food: 7/10 (7.5/10 for the steak)
Value for money:7/10
Overall: 6.75/10

Address: 1 Scotts Road, #02-12, Shaw Centre

Contact: 6733 7763

Opening Hours: 12:00 pm - 2:00 pm, 6:30 pm - 10:00 pm daily

Website: www.lesamis.com.sg/‎