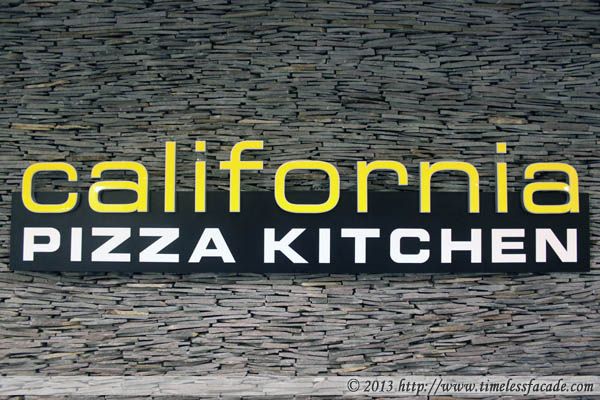 It has been 3 years since my last visit to California Pizza Kitchen but the kind folks at CPK didn't forget about it and invited me over to try out a couple of their dishes as well as see the new premises.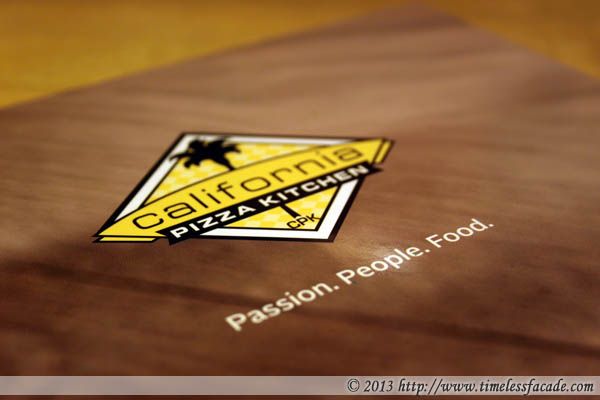 Interior & Menu
CPK no longer takes up a dual storey unit at Forum The Shopping Mall. Instead, it has shifted a couple of metres sideways to take up a single storey unit in the same building (It's old premises have apparently been taken up by a Japanese restaurant). The open concept kitchen still remains but seating capacity has been drastically reduced from about 400 pax to roughly 150 pax.
Mediterranean Focaccia
A great way to start off our meal with the focaccia sporting a light and chewy texture with a faint cheesy aftertaste. Good enough to eat on its own but if you are the sort who needs olive oil to go with your bread, there is the Mediterranean dip (olive oil with herbs) provided.
Roasted Duck Breast Salad
I'm not usually a salad person but this one did the trick for me. Tons of fresh greens and edamame beans served with crispy wanton skins in a sweet plum sauce dressing and topped with generous slices of roasted duck breast drizzled with hoisin sauce. Sweet, savoury with a tinge of vegetable rawness all at once. Very nice! Do note that the half portion is big enough for 2 people to share, especially if you are intending to share a main as well.


The Original BBQ Chicken
The classic pizza from CPK, on a new improved dough base which apparently is hand stretched every time a pizza order is made aka stretched to order. And personally, I do like the new crust better. Light and airy whilst retaining its chewiness - good for people who love thicker crusts but loathe chomping down on hard, sometimes burnt crusts. Coupled with generous chicken chunks and BBQ sauce, it made for a pleasant pizza experience.


Red Velvet Cake
I honestly don't see the big hooha behind red velvet cakes in general so while this was pretty decent, I failed to appreciate this red, sweet and moist cake layered with cream cheese.

All in all it was a nice dinner and many thanks to CPK for the invite! I will definitely drop by again!


Final Verdict:
Ambience: 7/10
Service: NA
Food: 7/10
Value for money:NA
Overall: 7/10

Address: #01-23 Forum The Shopping Mall, 583 Orchard Road

Contact: 6836 0110

Opening Hours: 11:30 AM-11:30 PM daily

Website: http://www.cpkgps.com