It was cold and just the perfect weather for steamboat. But we didn't fancy waiting in line for hours just to have a go at one of China's most famous steamboat places, 海底捞火锅. So we did the next best thing - drop by at about 10pm on a Saturday night for dinner. And lo and behold, the queues were gone (although they did come back towards midnight when we were finishing up)!


Interior
This particular outlet is quite big and can comfortably sit at least 80-100pax. Red velvet like chairs make for comfortable sitting and tall ceilings ensure that the conversational noise level doesn't shoot through the roof.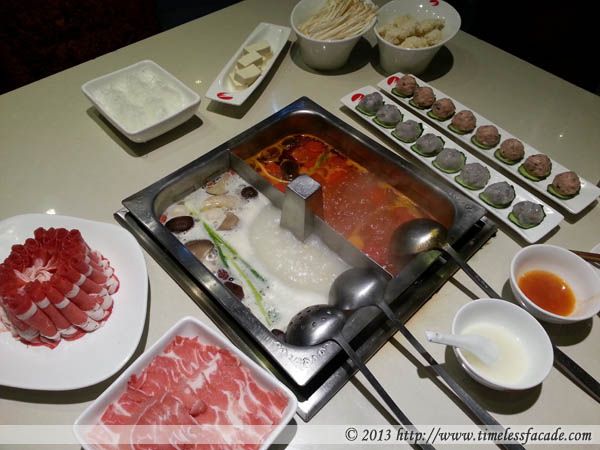 There are a couple of soup bases to choose from (each bearing a different price tag of course) and as with most other reputable steamboat joints, you can choose to have 2 soup bases at one go. Ingredients are fresh and the soup bases are pretty good (the tomato one was pretty interesting). Prices are reasonable (~ 57 SGD for 2 pax) but the real selling point of Hai Di Lao is their stellar service. The wait staff are extremely courteous and thoughtful, mixing up dipping sauces for your food, providing pieces of lens cloth for cleaning your spectacles, covering up your winter jackets with a suit cover and the list goes on. I kid you not, the service rivals that of any fine dining restaurant I've been to. And that, coupled with good food and reasonable prices, are more than enough to make me go back for more.
Final Verdict:
Ambience: 7/10
Service:8.5/10
Food: 7.5/10
Value for money:7/10
Overall: 7.5/10
Address: 上海市静安区北京西路1068号
Contact: 02162589750、62589758
Opening Hours: 24 hours daily
Website: http://www.haidilao.com/
Incidentally, I had a go at the newly opened Hai Di Lao @ Clarke Quay in Singapore right after my trip back from Shanghai.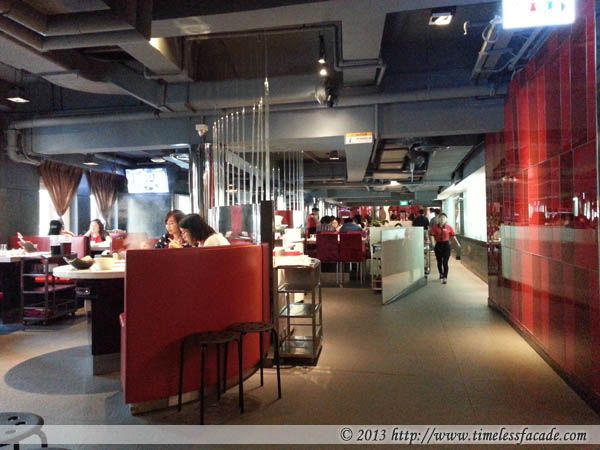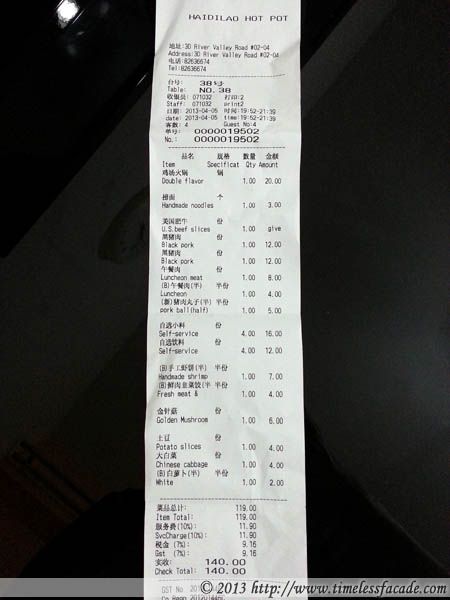 As a whole, Singapore's sole outfit pales a little in comparison to that of Shanghai. Food quality is not as good and prices are a little higher. Service is equally good though but the waits can be very very long. Read. 2 to 3 hours.