Was in Shanghai again after a 2 weeks break back in Singapore. And seeing that in all my trips to Shanghai, I never once patronised the all famous Nanxiang Steamed Bun Restaurant (南翔馒头店), I decided to drop by the outlet closest to my hotel @ Nanjing East Road (南京路步行街).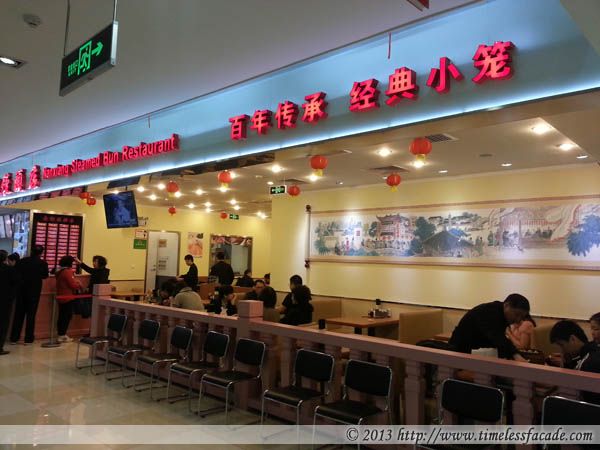 The Place
This particular outlet is located on the top floor of the Food Hall building (there is an outlet of
小杨生煎
there as well). Seating is rather limited and if you go during the peak hours, tourists abound and there is no proper queue system for you to order your food.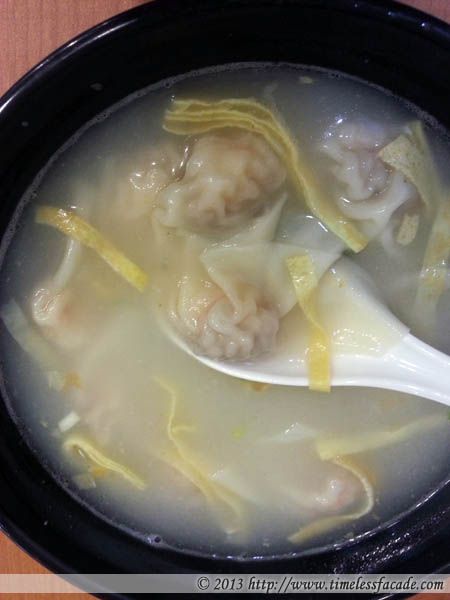 Prawn Wanton Soup (10 CNY)
Things were off to a good start with the light, piping hot broth and thin, flimsy wanton skins enveloping the fresh prawns. And at about 2 SGD for a generous bowl, it's great value.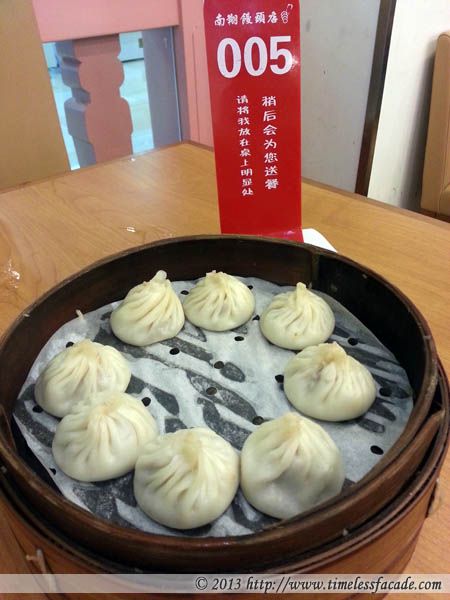 Steamed Meat Dumplings (20 CNY)
The signature steamed meat dumplings (小笼包 or 汤包) was a terrible letdown. Dry and relatively thick skin wrapped around a lump of meat and hot broth. Disappointing. Miles apart from that of
佳家汤包
, which also happens to be much cheaper.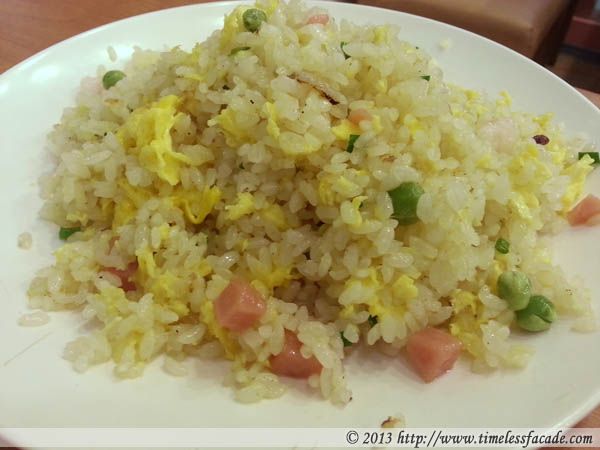 Yangzhou Fried Rice (28 CNY)
This was pretty decent with a little wok hei and cubes of ham in lieu of BBQ pork. Only downside was that it had a little too much oil for my liking.


Bill
By Singapore standards, 54 CNY (~ 11 SGD) for such a meal falls under the value for money category. However by Shanghai standards, this is on the higher side with average food (except for the wanton soup!) to boot. In conclusion, contrary to what the guide books recommend, beware the tourist trap!


Final Verdict:
Ambience: 5/10
Service: NA
Food: 6/10 (7/10 for the wanton soup)
Value for money: 6/10
Overall: 5.67/10

Address: Various outlets across Shanghai