Was rather intrigued by the name, "The Sleeping Rhino", so decided to drop by one evening with the missus for dinner. It definitely helped that there was a 50% discount courtesy of my palate card.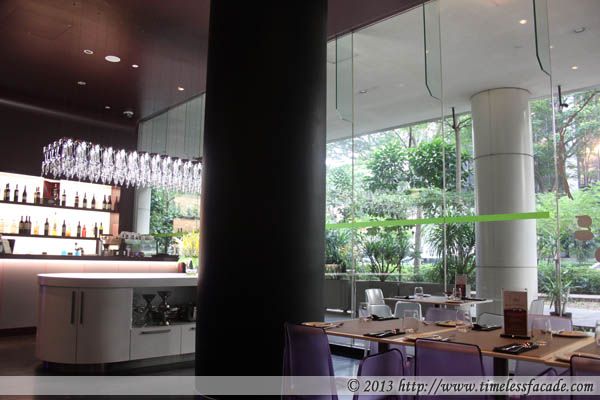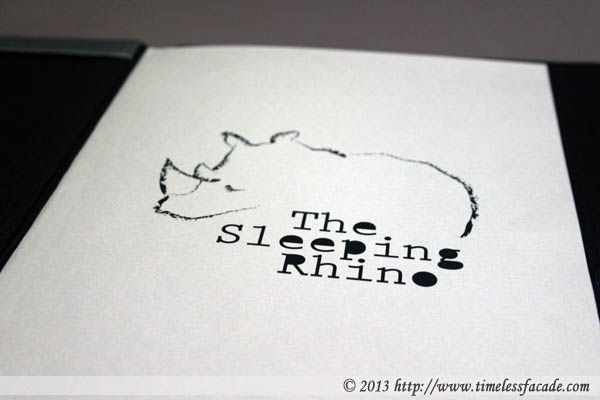 Interior & Menu
Located on the ground floor of Klapsons The Boutique Hotel at Tanjong Pagar, The Sleeping Rhino offers a view of the surrounding pedestrian walkway and vehicular roads through towering floor to ceiling windows. For a little more privacy, opt for the booth seats furthest away from the windows.
Complimentary Bread
The complimentary bread roll came a little crusty and warm. Together with a small container of store bought butter, it made for a nice and simple way to start off.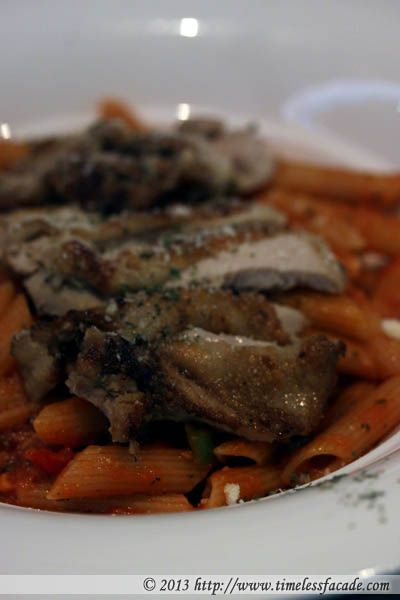 Pomodoro Penne with Cajun Smoked Chicken
Al dente penne tossed in a mildly tart pomodoro sauce and topped with chunks of savoury cajun chicken - simple yet satisfying. The only gripe I had was the lack of smokiness in the chicken.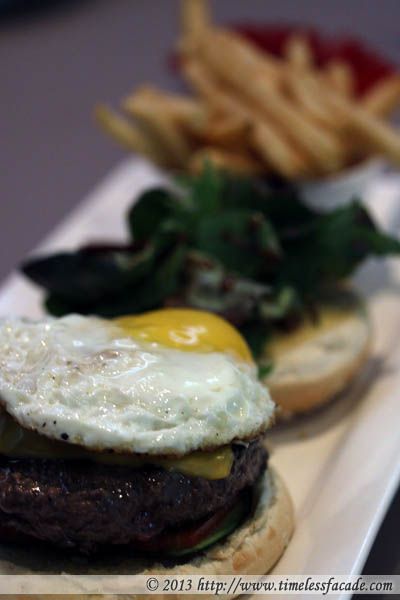 Wagyu Beef Burger
The beef patty was done up to medium well but seemed a little drier than expected. Flavours were decent and I liked the addition of the runny yolk sunny side up atop, which gave the burger an overall smooth and rich finish. Unfortunately the bun was crisp but dry and tasteless.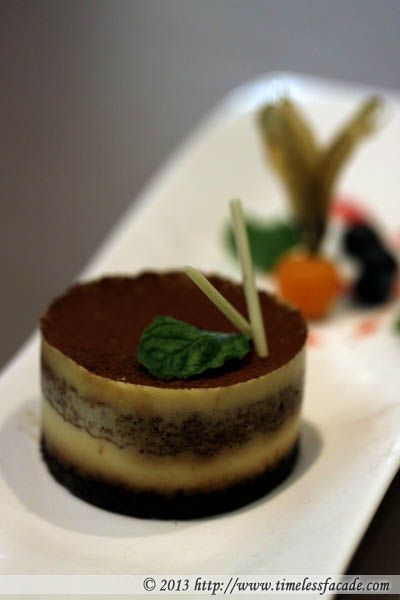 Tiramisu
Circular in shape, the tiramisu's portion was rather small with the sponge fingers a little too soaked in kahlua. The mascarpone cheese seemed a little diluted which definitely didn't help matters. All in all a very average rendition of this Italian classic dessert.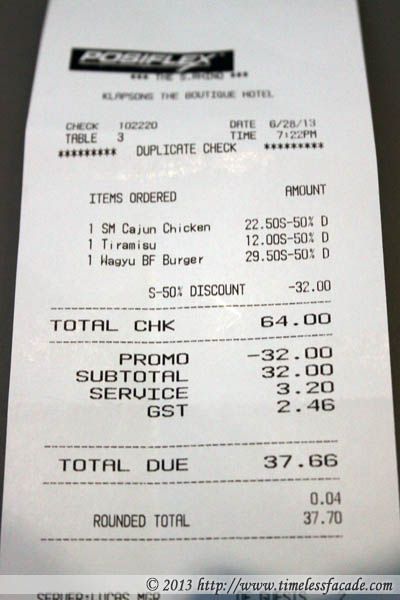 Bill
Dinner for 2 pax came to almost $38 with a 50% discount ($75.33 without). Overall food quality hovered around the average mark and prices were honestly on the high side for the corresponding quality. Service was good though but that could be due to the fact that we were the only table that evening (although another couple did come in when we were just about to leave).


Final Verdict:
Ambience: 7/10
Service:7/10
Food: 6/10 (6.5/10 for the Pomodoro Penne with Cajun Smoked Chicken)
Value for money: 6/10 (with the 50%)
Overall: 6.5/10

Address:Ground level, Klapsons The Boutique Hotel

Contact:65219001

Opening Hours: Mon - Sat: 07:30 - 22:00

Website: http://www.klapsons.com/dining.php