We had just stepped off a red eyed flight, which promised minimal rest even in R ( I blame it on all that gluttony and channel surfing on board). And it was in a rather disheveled and dreamy state that we dropped by The Hardware Societe, a popular brunch spot just 20 minutes on foot from our hotel.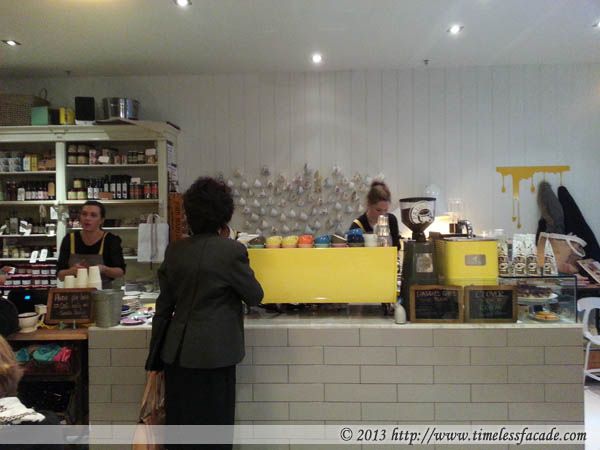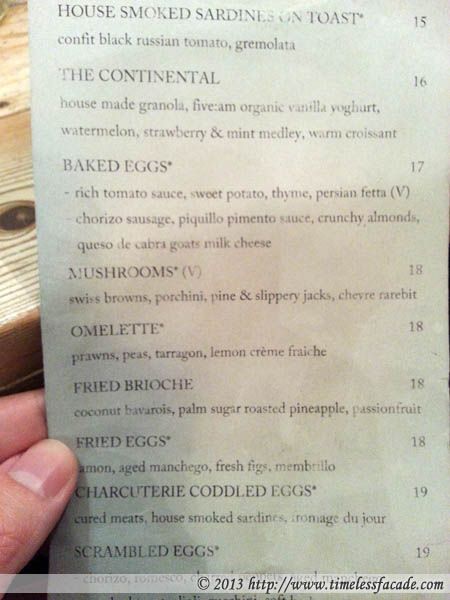 The Place & Menu
And boy was it crowded. A queue had formed at about 1030am on a mildly chilly Friday morning and it was a good 30 minute wait before we found ourselves perched on bar stools at the counter table. The place is honestly quite cramp but exudes a youthful vibrancy that is miles away from the leisurely brunch atmospheres I'm more accustomed to (maybe I'm just old). If you are one for conversations, hit the al fresco sitting area, where the noise level is lower and the crisp winter air, simply invigorating.
House Smoked Sardines On Toast ($15)
Presentation was simple, with sardines lying atop a slice of toast and topped with lots of greens served up with gremolata and tomatoes. Very back to basics kinda feel. Unfortunately, the sardines had bits of hard matter in them which I presume to be bones and that honestly made eating them tedious. That aside, taste was pretty average and definitely not worth a reorder.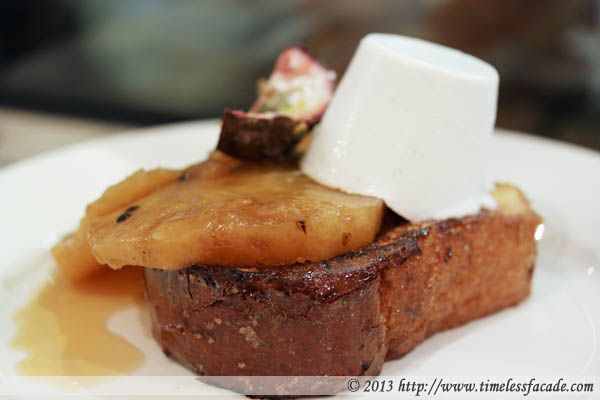 Fried Brioche ($18)
The fried brioche fared a lot better. A mildly charred surface coupled with a soft, cushy texture and an eggy aftertaste, the brioche was an instant hit. I appreciated the palm sugar roasted pineapple which provided the necessary sweetness as well as the panna cotta like coconut bavarois which was fleetingly sweet with a sourish undertone.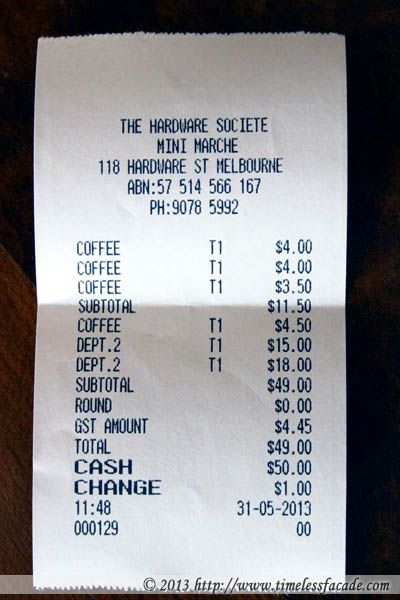 Bill
Drinks aside, our mains cost us AUD 33 (~ SGD 40 at time of expenditure) which was pretty reasonable by Melbourne standards. Granted, I didn't get the chance to try out many dishes but based on what we ate, food quality was a case of hits and misses. Therefore, it befuddles me how this place can be ranked as one of the best brunch places in Melbourne. Did we order the wrong dishes?


Final Verdict:

Ambience: 7/10 ( I like the vibe!)
Service: 7/10
Food: 6/10 (7/10 for the brioche)
Value for money: 6/10

Overall: 6.5/10

Address: 120 Hardware St Melbourne VIC 3000, Australia

Contact: +61 3 9078 5992

Opening Hours

Mon to Fri 7:30 am - 3:00 pm

Sat 8:30 am - 2:00 pm