After our wonderful pancake experience at
Pancakes On The Rocks
almost a year back, we were keen to experience Melbourne's answer to Sydney's much celebrated pancake store - The Pancake Parlour.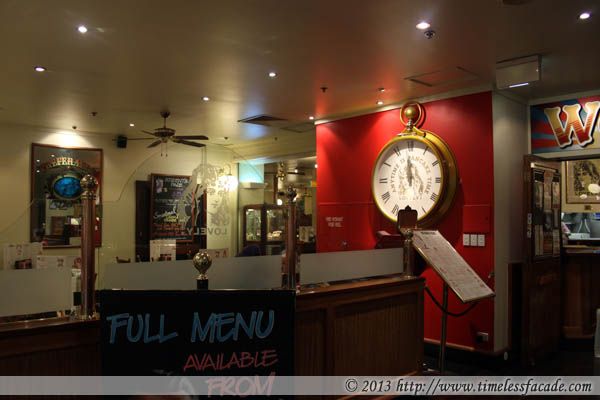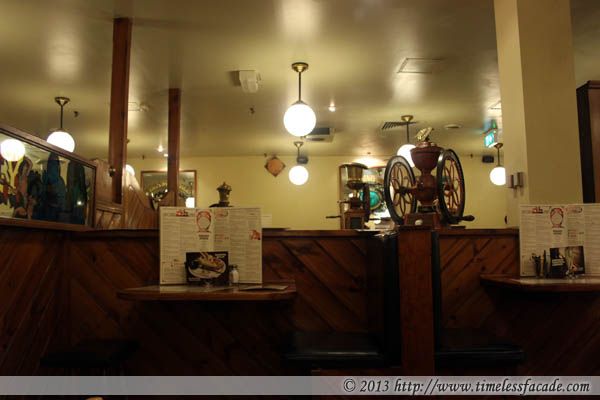 Interior & Menu
We dropped by the outlet closest to our hotel, at Bourke Street Mall, on a weekday afternoon and it proved a little elusive save for a tiny signboard directing us to the basement of a narrow mall. The eatery itself was quite a size but lacked the crowds that we were anticipating (an ominous sign?).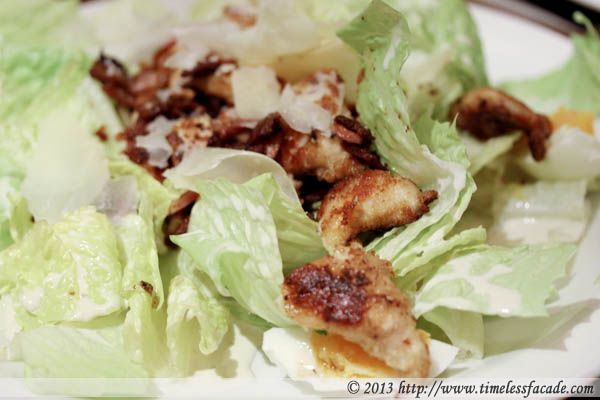 Caesar Salad ($22.70)
Generous servings of lightly breaded chicken, bacon bits and shaved Parmesan cheese coupled with fresh greens - decent but nothing too fantastic in my humble opinion.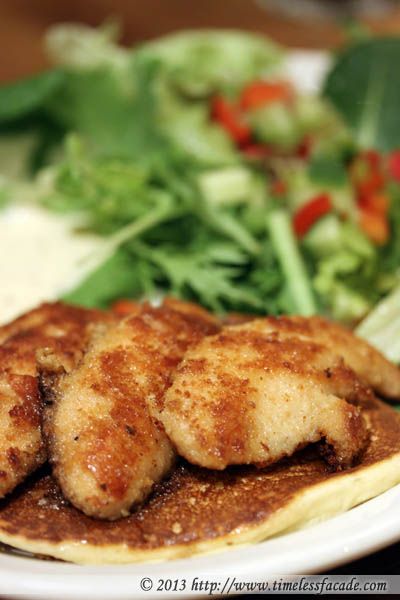 Chicken Sliders with Potato Pancakes ($14.90)
This was a lunch special so it was quite a bargain compared to the other items on the ala carte menu. Mildy charred and savoury potato pancakes topped with lightly breaded chicken sliders that didn't come across as too nauseating - pretty nice save for the less than fluffy pancake texture (a little on the soft side), which wasn't that much of a deal breaker in my humble opinion.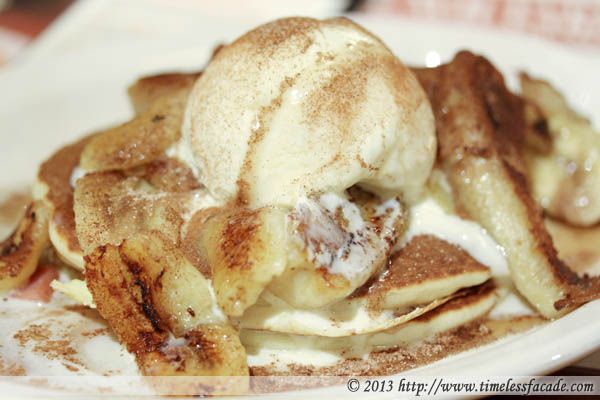 Jamaican Banana ($19.30)
And finally, the long awaited signature fluffy buttermilk pancakes. Drizzled with maple syrup, flanked by copious amounts of fried banana (lightly crisp along the edges with a mildly charred taste) and topped with a huge scoop of vanilla ice cream - definitely a delicious way to end off the meal! However I did find the taste a little inferior to that of
Pancakes On The Rocks
but I would still gladly order this again.
Our lunch came up to about AUD 57 (~70 SGD at time of consumption) for 2 pax. Overall the meal was very decent and the credit definitely goes to the pancakes. However, pricing can be an issue as a similar pancake dish at Pancakes On The Rocks is priced about 40% cheaper! No prizes for guessing which one offers better bang for the buck!
Final Verdict:
Ambience: 6.5/10 (cafeish but quite with a rustic element)
Service: 7/10
Food: 6.5/10 (8/10 for the pancakes)
Value for money: 6.5/10
Overall: 6.5/10
Address: Centrepoint Arcade, Bourke Street Mall, Melbourne (various other outlets around Melbourne)
Contact: 9654 1893
Opening Hours
Sun to Thurs: 7am - 10pm
Fri & Sat: 7am - midnight
Website: http://www.pancakeparlour.com/