Owing to a recommendation, we dropped by Hippo Creek @ Karawara for dinner one Saturday evening.
It being a Saturday, the place was packed and we were made to wait for about 15minutes even though we had a reservation. Tables are spaced relatively closed together and the whole place is noisy, by virtue of the restaurant being integrated with a bar. Lighting is kept dim as you would expect from an upper scale restaurant.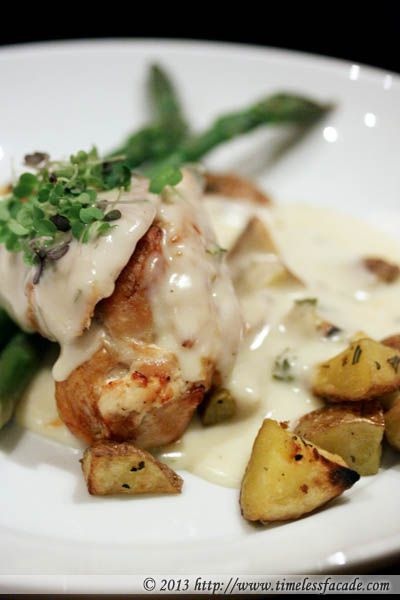 Chicken Ballotine
The chicken ballotine came stuffed with rather soft and clumpy risotto with the meat a tad on the dry side. The hint of rosemary perked things up a little but the real star was the cream sauce which was drizzled generously over the chicken - creamy without being too thick or nausea inducing.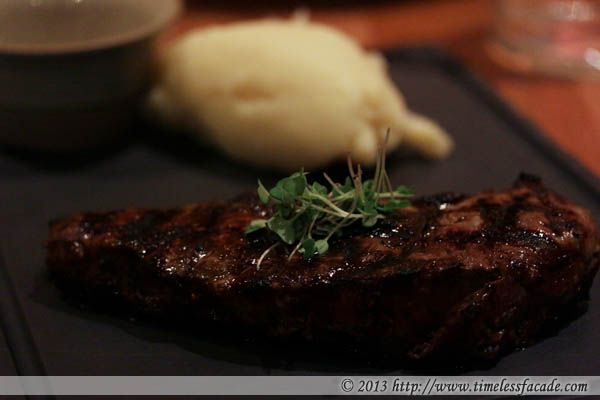 500 Day Grass Fed F1 Wagyu Beef Sirloin
Weighing in at a rather hefty 300g, the sirloin was by all admissions, pretty good. Chargrilled till a perfect crisp on the outside yet retaining its moisture on the inside. Only tiny gripe I had was that the meat was a wee bit lacking in natural sweetness. And the accompanying mash was horrible so skip that.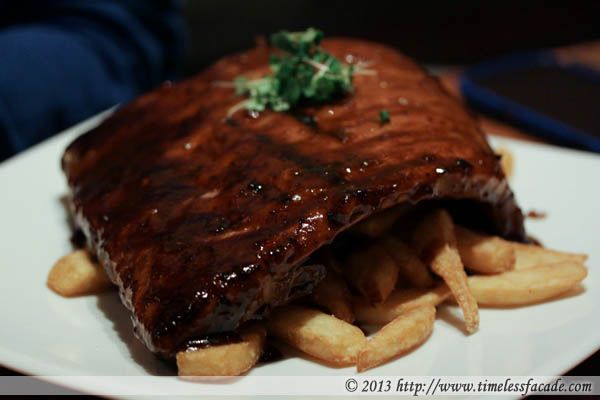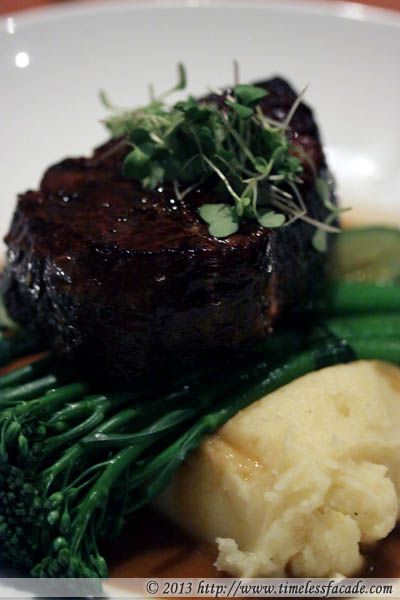 Pork Spare Ribs & Botswana Beef
I didn't get to try the spare ribs but the Botswana beef was rather lacklustre in comparison to the Wagyu beef sirloin so just top up the difference and go for the wagyu in my humble opinion.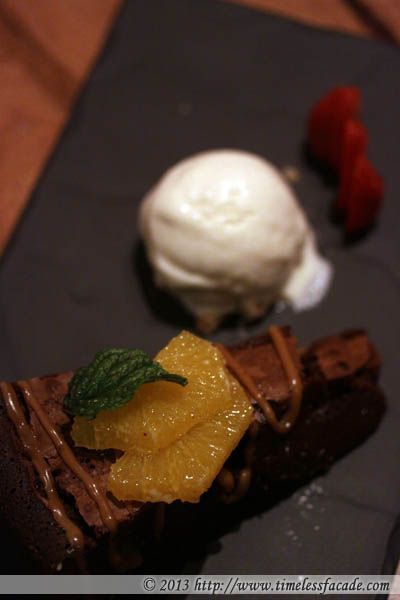 Salted Caramel Chocolate Brownie
I am quite a sucker for salted caramel stuff and this was honestly quite decent. Rich chocolate brownie with a slightly crusted exterior belying a semi molten center. The accompanying scoop of ice cream tasted very bland and melted way too fast though.


Bill
Overall, dinner was a rather pleasant affair save for the persistently high noise level. Pricing was reasonable by Aussie standards (AUD 205 or approximately SGD 256 for 4 pax) but service, though friendly, did seem a little disoriented at times. Seats are quite difficult to get so reservations are highly recommended!


Final Verdict:

Ambience: 6/10 (Noisy and packed)
Service: 6.5/10
Food: 7/10
Value for money: 6.5/10

Overall: 6.5/10

Address: Shop 55, Waterford Plaza, Cnr Manning Road & Kent Street, Karawara, Western Australia 6152. 2 other outlets @ Subiaco and Hillarys.

Contact: (08) 6141 9800

Opening Hours

Monday to Saturday, 11:30am - 12am

Sunday, 11:30am - 10pm

Website: http://www.hippocreek.com.au/