My first memory of Krispy Kreme dates back to the turn of the millennium when I was still a struggling student in Canada. Then, Krispy Kreme stalls were far and few and we had to drive a considerable distance just to get our hands on the doughnuts. I remember queuing in line at the drive through during winter and the staff going from car to car to give us piping hot doughnuts as an incentive to queue on. And it was those doughnuts that gave me a warm fuzzy feeling and kept me going back.


My First Memory of Krispy Kreme @ Mississauga, Ontario in 2001
Fast forward 12 years and Krispy Kreme is finally opening in Singapore on October 12, 2013 @ Tangs basement. And they were kind enough to send me 2 dozen glazed donuts to sample.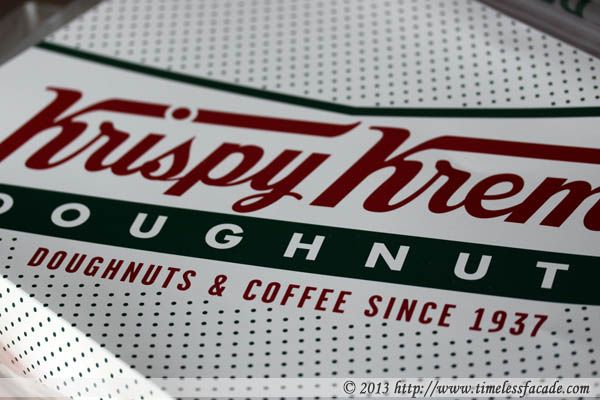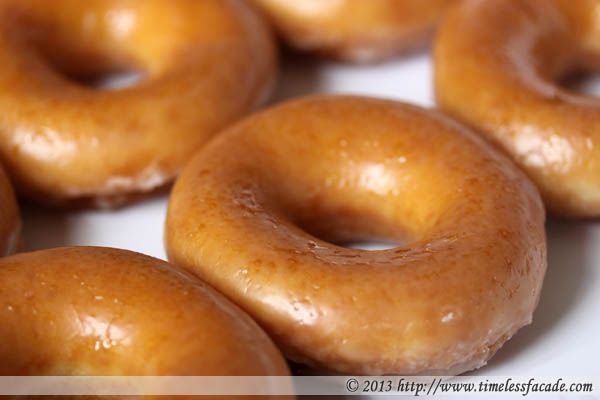 The Doughnuts
The general rule of thumb, as advised by Krispy Kreme, is to heat up your doughnuts for 8 seconds in the microwave if you can't have them fresh from the counter. And that's what I did. The result? A soft, fluffy doughnut that that threatened to give me diabetes with every bite. But I love it! Just that I don't think I should be eating too much of it for obvious reasons.


Final Verdict:

Ambience: NA
Service: NA
Food: 7/10 (A little too sweet though)
Value for money: NA

Overall: 7/10

Address: Tangs Orchard Basement

Website: http://krispykreme.sg/