I think it has become some sort of a mini mission of ours to eat our way through famous pancake stalls throughout Australia. Having tried
Pancakes On The Rocks
in Sydney and
The Pancake Parlour
in Melbourne, it was time to try out Perth's offering - Pancakes At Carillon.
The Place & Menu
Originally established in 1983, Pancakes at Carillon is located on the upper level of the Carillon Arcade and is apparently Perth's best pancake restaurant. The place looks like your average diner with a couple of hard back seats upholstered with fabric and bright white washed walls.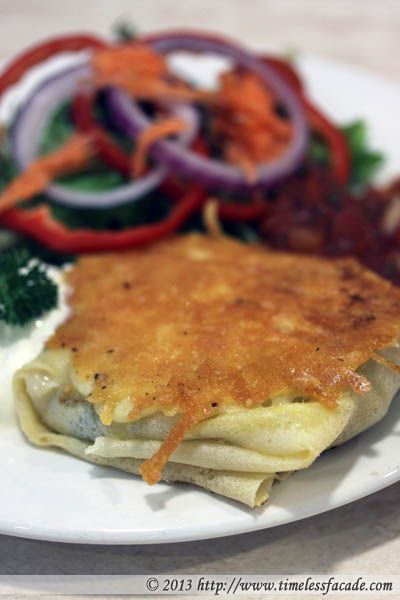 Carillon Chicken Pocket
This was essentially chicken fillet and bits of mushroom smothered with cream sauce and wrapped up in a crepe with Parmesan cheese melted onto one side to form a crusty surface. Pretty decent except that the crepe did come across as a little too thick for my liking and the cream sauce was a tad too diluted.
Wagyu Beef Burger
I don't usually order burgers at a pancake joint but I don't know what got into me that day. Nonetheless, the wagyu burger was decent but the patty's texture tasted like it came out of a machine and was a tad too soft. The Turkish buns (which are very popular in Australia) were essentially tasteless but well toasted.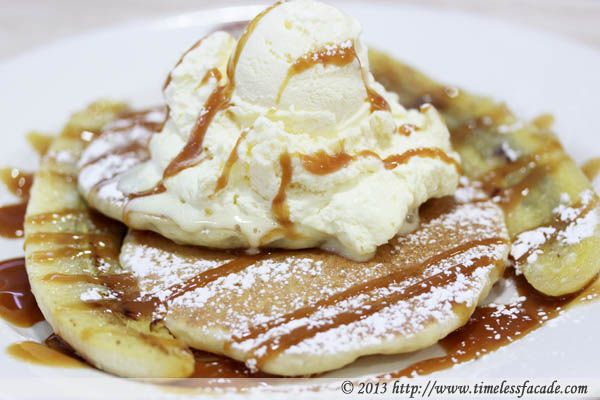 Bananarama
The buttermilk pancakes were fluffy but a tad too thick for my liking. Coupled with grilled bananas that tasted like they hadn't been through the grill and fast melting ice cream, this dish was quite a let down in terms of the overall taste. Definitely nowhere near
Pancakes On The Rocks
.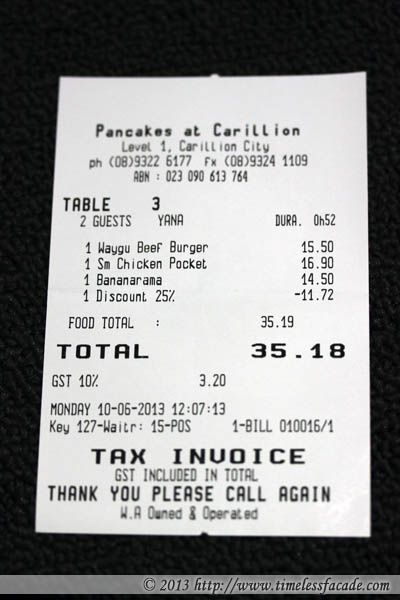 Bill
With a 25% discount due to a coupon promotion, the final bill for lunch came to about AUD 35 (AUD 46.90 or SGD 48 at time of consumption). Prices are reasonable by Aussie standards but I'm not so sure I would want to return, seeing how relatively poor the service was at the beginning (They didn't seem interested in seating us and we stood outside the outlet for quite a while even though the place was almost empty. But to be fair, it got a lot better afterwards).


Final Verdict:

Ambience: 6.5/10
Service: 5.5/10
Food: 6.5/10
Value for money: 6.5/10

Overall: 6.25/10

Address: Shop 66/67 level 1 Carillon City, Hat St Mall End, Perth 6000

Contact: (08) 9322 6177

Opening Hours

Monday to Thursday - 9am to 430pm

Friday - 9am to 9pm

Saturday & Sunday - 9am to 430pm

Website: http://www.pancakesatcarillon.com.au/