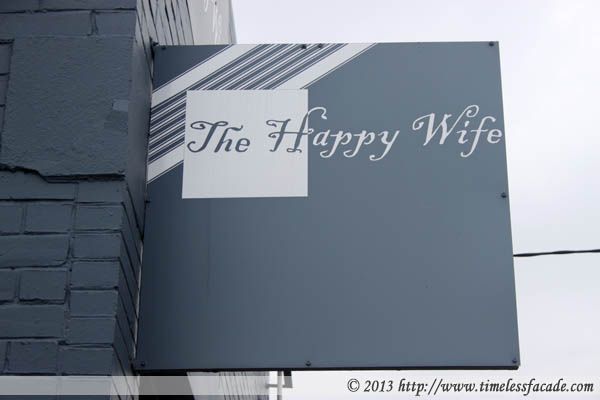 Happy wife, happy life. The slogan says it all for The Happy Wife, a small cafe tucked in Bunbury, Western Australia's third largest city and our brunch stop en route back to Perth.
The Place
Housed in a dark blue standalone building, this small cafe (probably 30 pax tops) is perpetually bustling with people but there is a natural coziness to it if you sit up front where the counter is located. The seats in the back porch are more suitable for warmer weather as they face a small river and there is no shelter from the chilly winds.


Hot Choclate (AUD 2)
Thick hot chocolate served with 2 marshmallows on a chilly afternoon - just what we needed. And at AUD 2, it's a steal by Australian standards.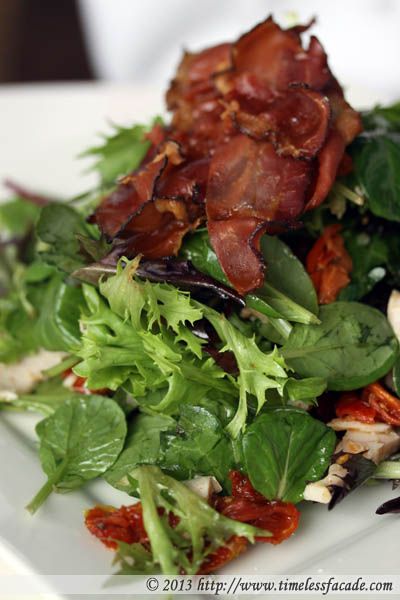 Smoked Chicken Salad (AUD 22)
The salad had fresh greens coupled with bacon strips, sun dried tomatoes and generous smoked chicken slices. Decent but nothing too out of the ordinary.


Ham Benedict (AUD 18)
Now this was pretty different from the usual eggs Benedict dish. The muffin base was toasted to a crisp, lightly brushed with butter and topped with thick slices of ham drizzled with honey and a poached free range egg. I personally thought that the egg yolk could be a little runnier but I still liked the overall taste of this dish.
Bill
Both of us chalked up a bill of AUD 46.50 (~ SGD58 at time of expenditure) which is pretty reasonable by Aussie standards. Food was decent but I wouldn't purposely make the trip down just to dine here. Service was great though.


Final Verdict:

Ambience: 7/10 (Nice cheery place)
Service: 7/10
Food: 6.5/10
Value for money: 6.5/10

Overall: 6.75/10

Address: 98 Stirling Street, East Bunbury, WA 6230

Contact: (08) 9721 7706

Opening Hours

Monday-Friday 6:30-3:30

Saturday 7:30-2:30

Website: http://thehappywife.com.au/