It was the F1 weekend again and we didn't fancy going into town for our dim sum fix. And so we decided on Ba Xian, the flagship Chinese restaurant at Tower Club. It helped that they were offering a 50% discount on dim sum for weekends only.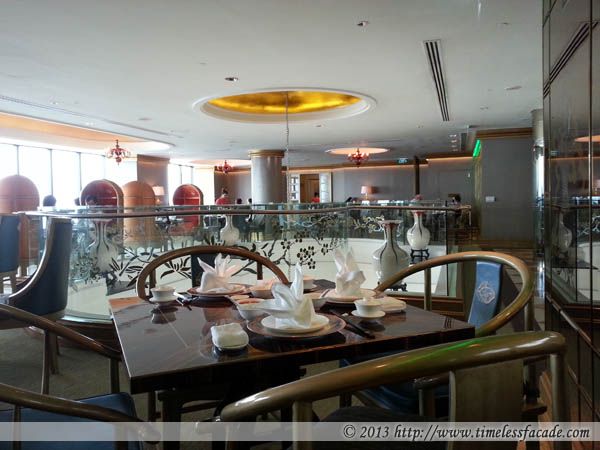 The Interior & Menu
The lifts take you up to the entrance of Tower Club on the 62nd floor. From there, you take an internal lift from the club's lobby to the 63rd floor where Ba Xian is located. The furnishing is plush with full length windows that look out into the South China Sea. There are capsule like seats for 2 that offer a somewhat quirky dining experience.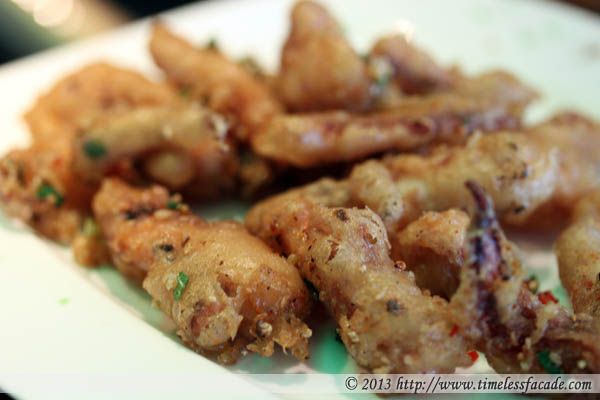 Crispy Cuttlefish


Nicely seasoned but the flour coating was a tad too thick for my liking and so was the oil content. Makes you sick after a while.


Pork Belly Char Siew
The BBQ pork belly had a proportionate fat to meat ratio which made for great texture. However, the meat was rather bland and lacked any sweetness that I would usually associate with char siew.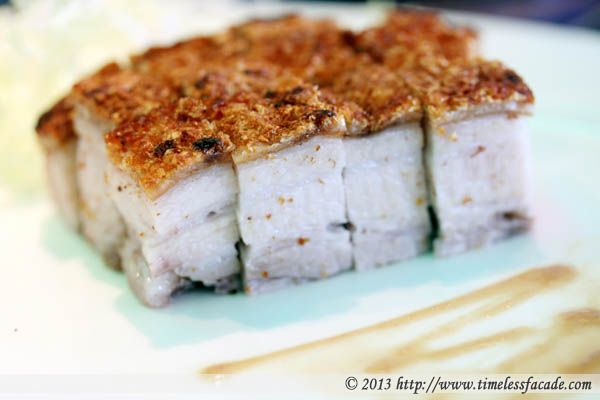 Roasted Pork Belly
Although I love my sio bak, this was honestly a little hard to stomach and both of us were struggling to finish all 12 cubes of it. Sure, the skin was crispy but it was a tad too thick and dry for my liking. Also, as with the char siew, the meat was almost tasteless. A little more salt perhaps?


Pork & Century Egg Congee
Apart from the sticky texture of porridge that I personally like, this dish was average tasting with quantity of ingredients bordering on miserly.


Prawn with Crab Meat
Generous serving of prawns and crab meat stuffed within the crispy deep fried shell but strangely enough, there was a rather strong ginger aftertaste which I didn't like. Thank god for mayonnaise.


Sweet Corn Cake
This was the first time seeing sweet corn cake on a dim sum menu so thought it would be interesting to give it a go. Alas, it tasted like normal carrot cake with sweet corn and tiny bits of Chinese sausage embedded within. Texture wasn't exactly smooth but overall still palatable.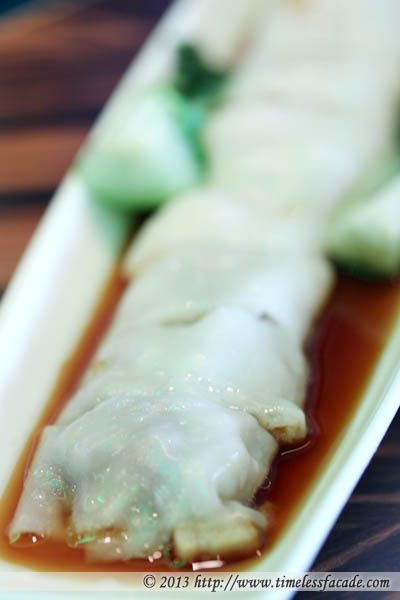 Chee Cheong Fun
The chee cheong fun came in 3 varieties of filling - char siew, scallop and prawn. For starters, the cheong fun was a little too thick but I was impressed by the generous amounts of scallop and char siew within. This was one of the rare occasions where I could actually make out the texture and taste of the scallop wrapped within. That said, the prawn filling was rather underwhelming though.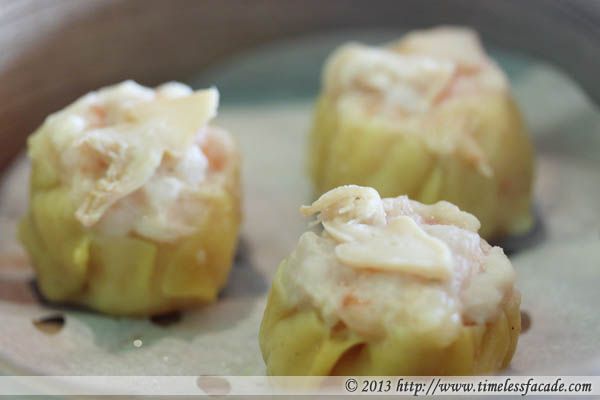 Siew Mai
Served with a slice of topshell, the siew mai was decent without coming across as too oily.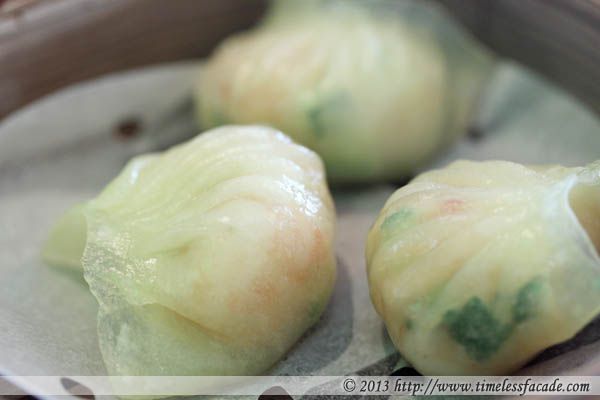 Har Gao
Instead of the de facto prawn taste that I was expecting, the har gao tasted overwhelming of vegetables instead. And the thicker than expected skin didn't help matters.


Mini Egg Tartlets
After the repertoire of dismal dim sum items, we almost gave up but decided to give the egg tarts a shot. It was decent without the custard being cloyingly sweet whilst the pastry had a nice flaky texture but lacked the oven baked taste that I personally like.


Bill
Even with 7 items at 50% off, the two of us still managed to chalk up a bill of $94, which is terribly expensive for the quality of food. Service and ambience is great but that hardly justifies the ridiculous price tag. So much for the positive online reviews.


Final Verdict:

Ambience: 8.5/10
Service: 7.5/10
Food: 5.5/10
Value for money: 5.5/10 (dim sum only and with 50% off certain items)

Overall: 6.75/10

Address: Level 63, Tower Club

Contact: 67373388

Opening Hours: Daily: 12:00 - 14:30, 19:00 - 22:00

Website: http://www.tower-club.com.sg/ba_xian.php

On a side note, at least we had some decent desserts at All Things Nice @ Suntec. Pretty expensive for common place desserts though!



Signature Chendol & Sweet Potato Balls with Mixed Beans


This will be my last post for the year so Merry Christmas and a Happy New Year to everyone!