It was a hot summer evening but we were adamant about eating steamboat, taking a 2km trudge from our hotel in the heat to 鼎王, a famous hotpot place in Taiwan.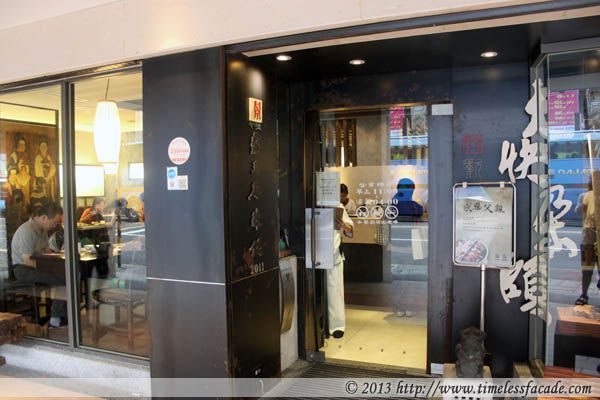 The Place
There are currently 9 鼎王 outlets in Taiwan, with 4 outlets concentrated in Taipei alone. Advance reservations are highly recommended as the outlets are really popular with the locals and if you don't fancy a one to two hour wait for a table. Do note that reservations are held strictly for only 15 minutes and if you are late, you join the queue at the door.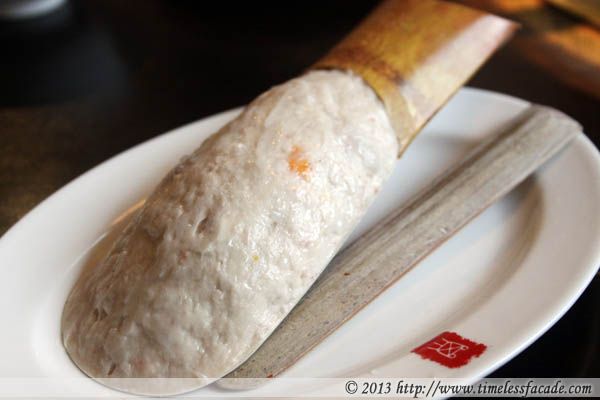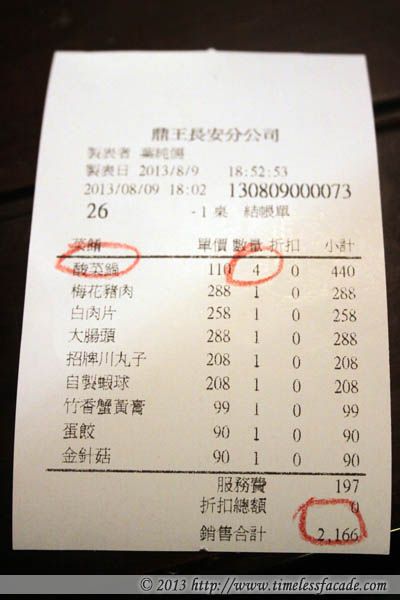 The Food & Bill
There are 2 choices of soup - Pickled Chinese Cabbage Soup (酸菜汤) and Mala Soup (麻辣汤). You can choose to have 2 soup bases if you wish but for the Mala soup, there is an additional top up required. It was summer so we skipped the Mala in favour of the picked cabbage soup base. And boy was it good! The soup was lightly sourish and salty with loads of cabbage and pork simmering within. The ingredients we ordered were pretty good in general as well. And the best part? An absolutely satisfying, tummy bursting meal cost the 4 of us to the tune of NTD 2166 (~ SGD 92) which is cheap by many standards. In my books, this now ranks as the top steamboat place, followed by
Hai Di Lao in Shanghai
with Hai Di Lao Singapore wrapping up the top 3.
Final Verdict:
Ambience: 7/10
Service:8/10
Food: 8/10
Value for money:8/10
Overall: 7.75/10
Address: 台北市中山區長安東路二段131-1、131-2號
Contact: 02-2507-8018
Opening Hours: Mon to Sun - 11am to 4am
Website: http://www.tripodking.com.tw/