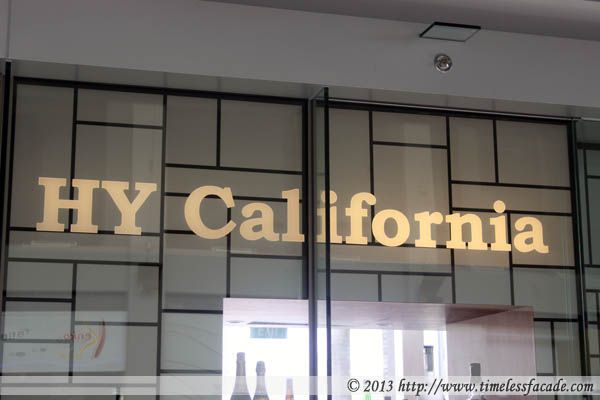 Dropped by HY California @ Marina Bay Sands for lunch one weekday afternoon. This visit was prompted in part due to my previous visit to
Hide Yamamoto
and my curiosity was piqued when I learnt of the existence of a cheaper alternative - HY California.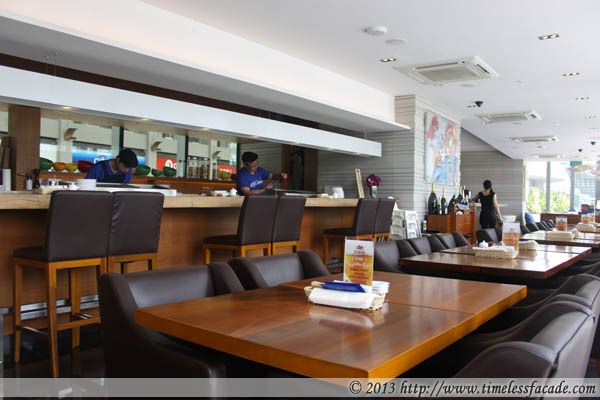 Interior
HY California offers indoor seating with a couple of counter seats and tables as well as al fresco dining along the pathway. Full length panels offer patrons who decide to sit indoors, a view of the pathway outside and plenty of natural light if you happen to dine during the day - a win win situation.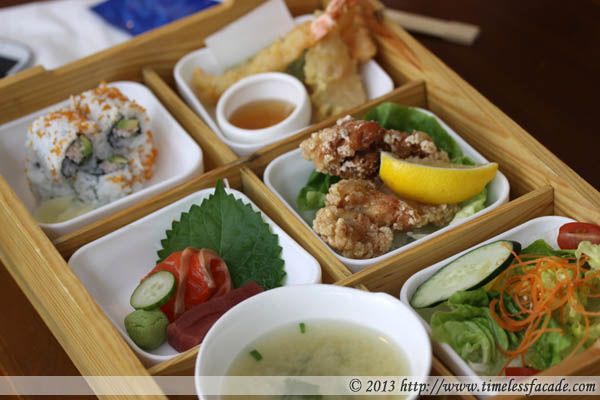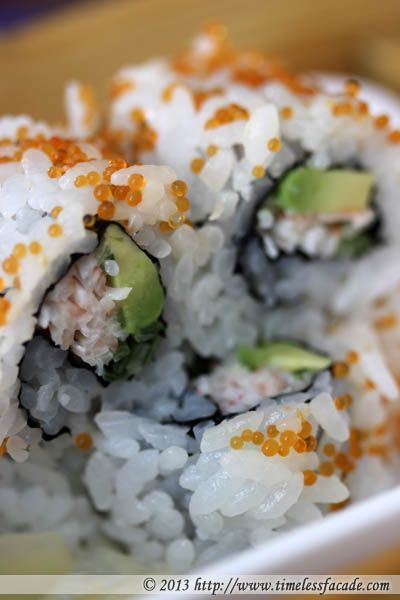 Chicken Bento Set
There are various bento sets available for lunch but the sirloin beef bento set that I was aiming for had only 1 portion left so I went gave it up to my colleague and went for the chicken option instead. The presentation was aesthetically pleasing with small plates of sushi, sashimi, chicken, salad and tempura neatly placed within compartments in a wooden tray. Taste wise, everything came across as average and wouldn't seem out of place at "lower end" eateries like Sakae Sushi or Ichiban Sushi.


Bill
Lunch for the 4 of us cost about $96, which isn't really expensive but the general consensus is that food quality hovers around the average mark at best. I can understand that HY California is a casual eatery but the service level, food quality and pricing somehow fails to convince me why I should choose it over the likes of Sushi Tei or Ichiban Sushi/Boshi.


Final Verdict:

Ambience: 7/10
Service: 6.5/10
Food: 5.5/10
Value for money: 6/10 (set lunch pricing only. Dinner pricing is a different story altogether)

Overall: 6.25/10

Address:#01-86 Marina Bay Sands

Contact: 6688 7426

Opening Hours:

Monday-Thursday: 12:00pm - 11:00pm

Friday & Eve of Public Holiday:
12:00pm - 1:00am

Saturday: 11:00am - 1:00am

Sunday: 11:00am - 11:00pm

Website: http://www.hideyamamoto.com/california.html