Decided to catch up with a couple of my ex colleagues over dim sum one Saturday afternoon @ Wah Lok.


Interior
Reservations are recommended, especially for weekend dim sum as the place can be very popular and tables extend out towards the walkway leading up to the main dining areas of the restaurant.
Steamed Carrot Cake
The carrot cake wasn't as smooth as I remembered it to be but I liked the bits of dried prawns atop which gave it flavour.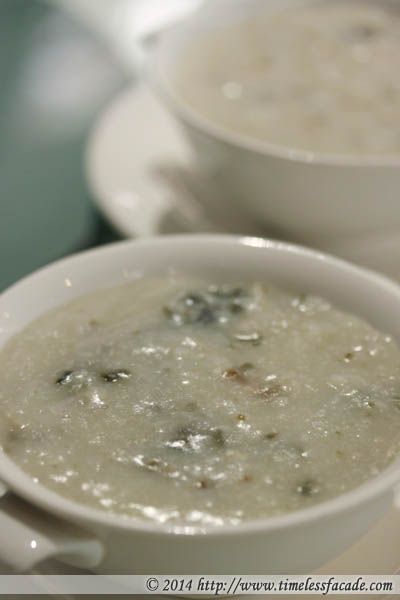 Century Egg & Pork Porridge
Now, the porridge was rather disappointing. Stodgy and rather bland with bits of pork and century egg. No wonder there was leftovers.
Steamed Crab Meat Dumplings
This was pretty decent with the skin translucently thin and chock full of crab meat paste. But to be honest, it tasted pretty similar to the steamed prawn dumplings so I'm not too sure if its worth the slight price premium.
Steamed Scallop Cheong Fun
Silky smooth cheong fun coupled with sizeable bits of scallops, what's not to like? Well, more scallops would always be welcomed.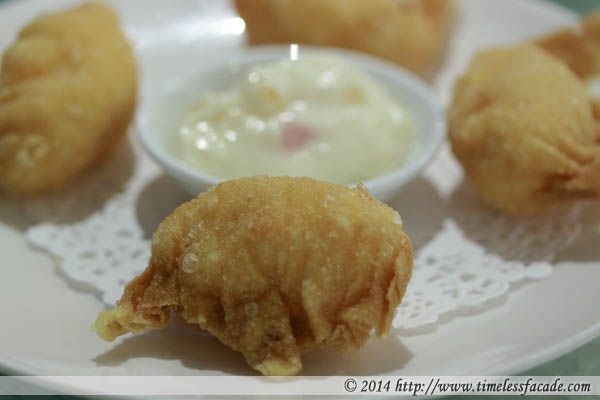 Deep Fried Prawn Dumpling
The deep friend prawn dumplings came a nice crisp shell that didn't carry the residual oil taste. Add the fact that the prawns were crunchy made it all the better, especially with a dollop of mayonnaise.
Steamed Beef Balls
I personally didn't quite take to the beef balls even though I'm a fan of beef. It lacked that beefy punch (bland!) and the texture was rather soft. But on the upside, I did like the addition of water chestnuts for that extra crunch.
Meat Platter
Our meat platter consisted of roasted pork, BBQ pork and roasted duck. The roasted pork skin was crispy to a fault and evenly salted with an excellent fat to meat ratio whilst the BBQ pork sported a nice sheen over rather lean meat that didn't come across as too sweet. On the other hand, the roasted duck was a tad dry but compensated a little with its crisp skin.
Steamed Prawn Dumpling
The ubiquitous dim sum dish; har gao (虾饺). Translucent skin with a wee bit of elasticity enveloping a chunk of crunchy prawn. What's not to like?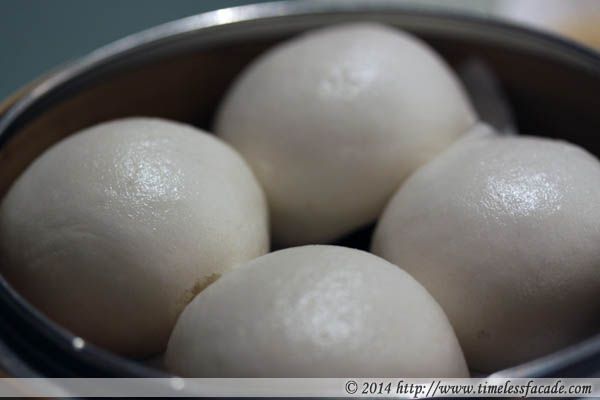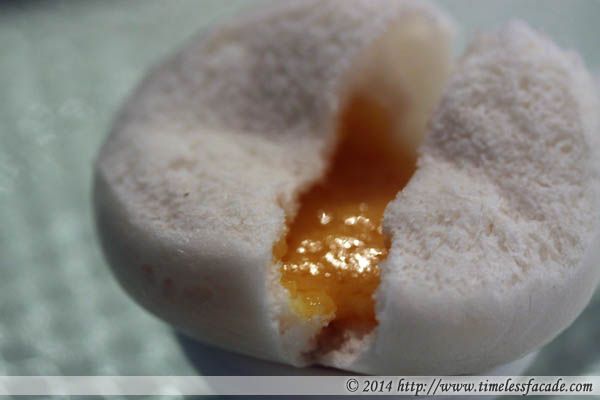 Steamed Custard Bun
With a semi sweet molten center and nuances of saltiness all wrapped up in a reasonably delicate bun, the steamed custard bun was a nice sweet treat after all the preceding savoury ones.


BBQ Pork Bun
One of Wah Lok's signature dishes and one of my personal favourites as well, the BBQ pork bun sported a crusty sweet top with delectable morsels of BBQ pork cocooned in a soft and warm bun. Very good!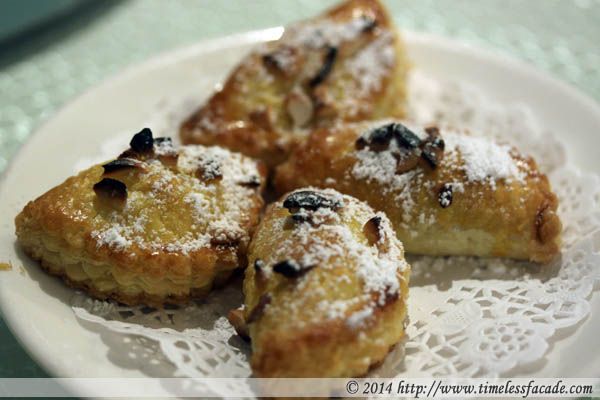 Baked Custard Pastry
Another one of my favourite dishes, the 美人腰 was obviously over baked this time round, as evident by the burnt nuts. But the pastry was still flaky and the custard filling, smooth and sweetly satisfying.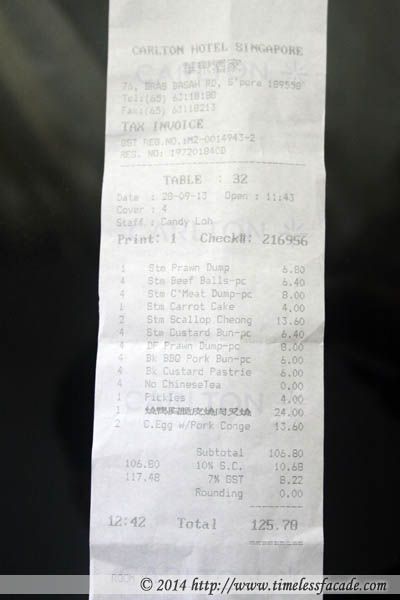 Bill
Dim sum for the 4 of us cost about $125, which isn't too expensive for the quality that Wah Lok offers. It is heartening to note that Wah Lok has managed to maintain its consistency even as competition heats up and traditional rivals (ie.
Royal China
) have fallen by the wayside.
Final Verdict:
Ambience:7/10
Service:7/10
Food:7.5/10
Value for money:7/10
Overall:7.125/10
Address: 2nd floor, Carlton Hotel
Contact: 63118188/9
Opening Hours:
Lunch 11:30 am - 2.30 pm (Mon - Sat); 11 am - 2:30 pm (Sun & PH)
Dinner 6:30 pm - 10:30 pm
Website: http://www.carlton.com.sg/dining_wah.htm