Food and travelling (for holidays, not work) are my 2 major indulgences in life and whilst I have only written about food to date (absolutely no plans to diversify!), I thought I would share a singular post on a few memorable hotels in Asia that I've stayed in.
So please bear with me as I present my humble list of the top 5 hotels that I've stayed in Asia in the past 2 years.
#5 - Waldorf Astoria Shanghai on the Bund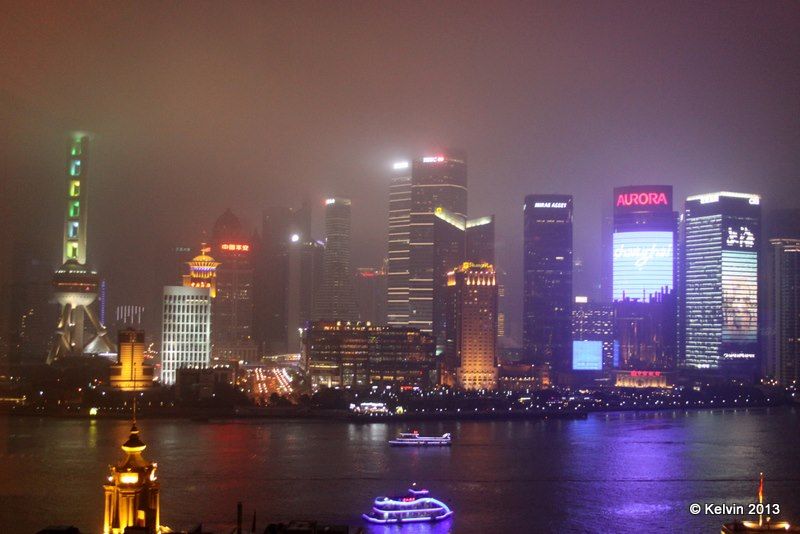 Waldorf Astoria is a luxurious 5 star hotel and sits under the Hilton umbrella. WA Shanghai is situated almost along the Bund or 外滩 (approximately one and half streets away). Some rooms offer a splendid view of the Bund (see picture above) but you would have to pay more for those. The interior is nothing short of regal, oozing old world charm coupled with modern technology like smart TVs, digital windows etc. Definitely one of the best interiors I've ever seen in a hotel, if grandeur is your kind of thing. The only downside to WA Shanghai is its breakfast @ Grand Brasserie. While the interior is equally stunning, food quality is average at best and variety is muted.



#4 - Capella Singapore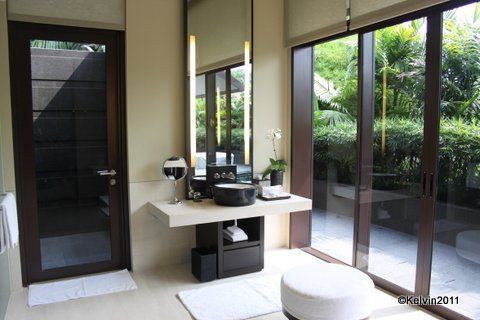 Capella is a 5 star hotel located at Sentosa and is a member of the Leading Hotels of the World collection. The 1 bedroom villa had a mini plunge pool, a seperate sleeping and dining area, a huge toilet that boasted 2 individual dressing tables/sinks and alot of space; all surrounded by lush greenery that ensured absolute privacy. The entire place was also decked out in the latest and greatest technology; BOSE sound system, touch panel control for drapes, lighting, air-conditioning etc. Staying at Capella also gave us access to its library, where we browsed through books and loaned DVDs while helping ourselves to the complimentary fruits, snacks and drinks. We didn't use their personal assistant services very much so I won't comment on that.
The distance from the concierge to the villas can be quite a distance so there are buggies on hand to transport guests to their villas in a matter of minutes. Breakfast at the Knolls was reasonably decent with highlights such as abalone porridge and of course, a glimpse of the resident peacocks.
#3 - Banyan Tree Koh Samui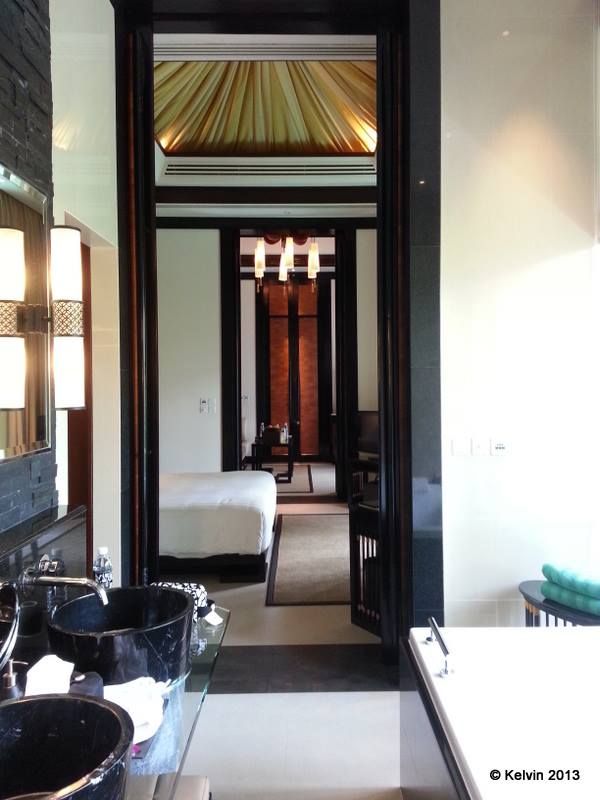 Banyan Tree is a local hotel brand that has made a name for itself in luxury resorts worldwide. Banyan Tree Samui sits on a private hill cove at the south eastern coast of Koh Samui and offers a breathtaking view of the ocean and the sprawling hillside dotted with villas. The Deluxe Pool Villa boasts high ceilings with intricate design and a seperate bedroom/dining/washroom partitioned by wooden sliding doors. What I personally like about it is that the bedroom offers direct access to the mid sized private plunge pool which means you can sit on the bedroom floor and soak your feet in the pool at the same time. There is also a beautiful sun deck that opens up to lush greenery and a meandering river. If you are feeling lazy, room service or an in villa BBQ can be arranged with a private chef BBQing just for you (at a premium of course).

Walking around the vast compound can be quite daunting and tiring but there are buggies to ferry you around. Only issue is that during peak periods (eg. meal times), the wait can be quite long (10-15mins). Breakfast is served at the The Edge, which also offers a birds eye view of the beautiful surroundings and if you are early enough, the glimmering sunrise. Food variety at The Edge is almost overwhelming and quality is pretty good.

And if you wish to celebrate that special occasion with a romantic dinner, you can either request for dinner at a private pavilion on the beach or take the buggy right up to the top of the hill for dinner at Saffron, the signature Thai restaurant of Banyan. Book the first table on the verandah for unblocked views and although the place can be pricey, the food and service more than justifies it ;)

Each room is assigned a specific attendant as well and we found ours extremely polite, helpful and efficient. No request was too big or too small for him and he ensured we got the best table at Saffron, amongst other requests.
#2 - Grand Hyatt Singapore
Okay #2 probably isn't quite a true reflection of the hotel but more of the room itself. I personally am not quite a fan of Grand Hyatt Singapore but on this particular stay, we snagged the Presidential Suite, which is a totally different ball game altogether. As the name suggests, the Presidential Suite represents the pinnacle of rooms at the hotel and offers space - lots of it. There is a dining area for 10pax, a fully stocked kitchen, study room, living room, bedroom, washroom with sauna and jacuzzi and a huge walk in wardrobe. Decked out in earthy colours, the entire suite exudes a homely feel that sets you at ease right away. However, there is no view to speak of and the external windows do seem a little dirty. Want to throw a party for 20pax? Not a problem.
Breakfast is at the executive lounge but whilst service was stellar, food variety was limited. At least the quality made up for it. Being at the heart of Orchard Road has its perks, especially when we stayed during the Christmas season and had the opportunity to take in all the lights, trees and festive shopping ;)
#1 - Park Hyatt Shanghai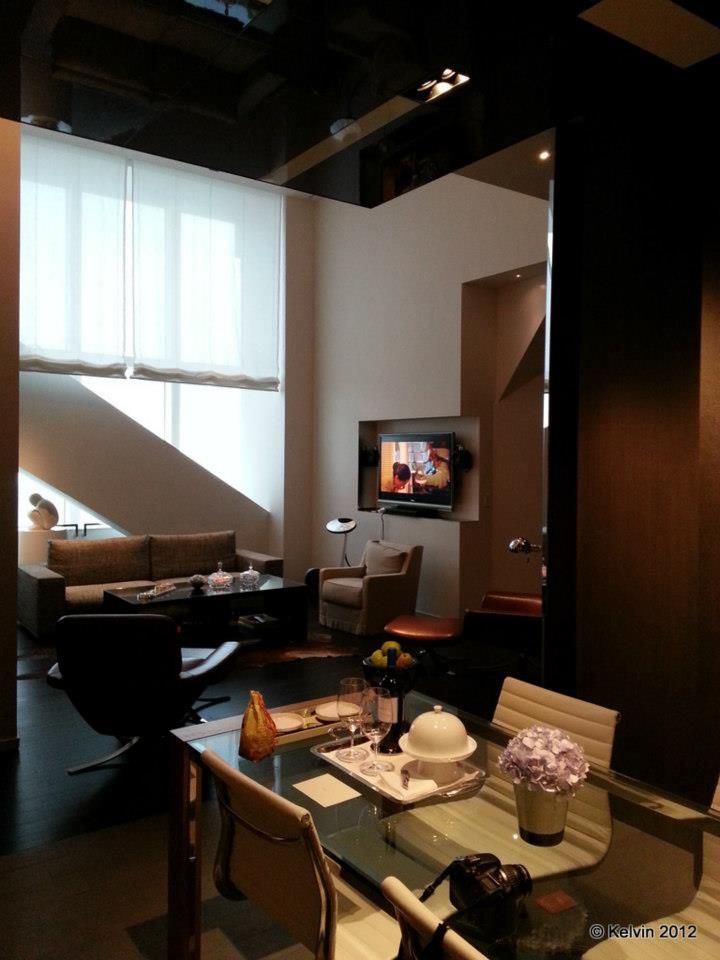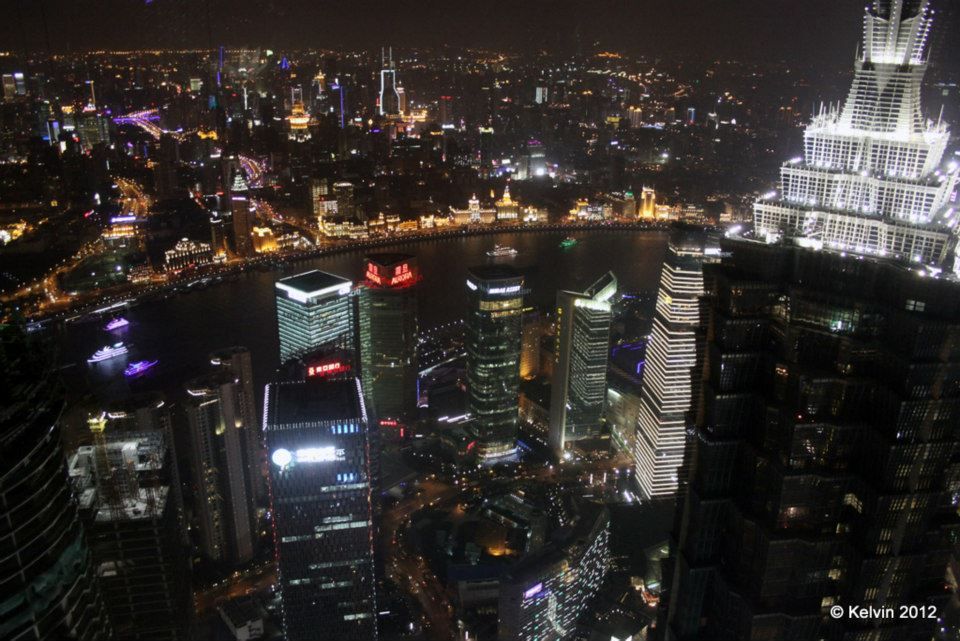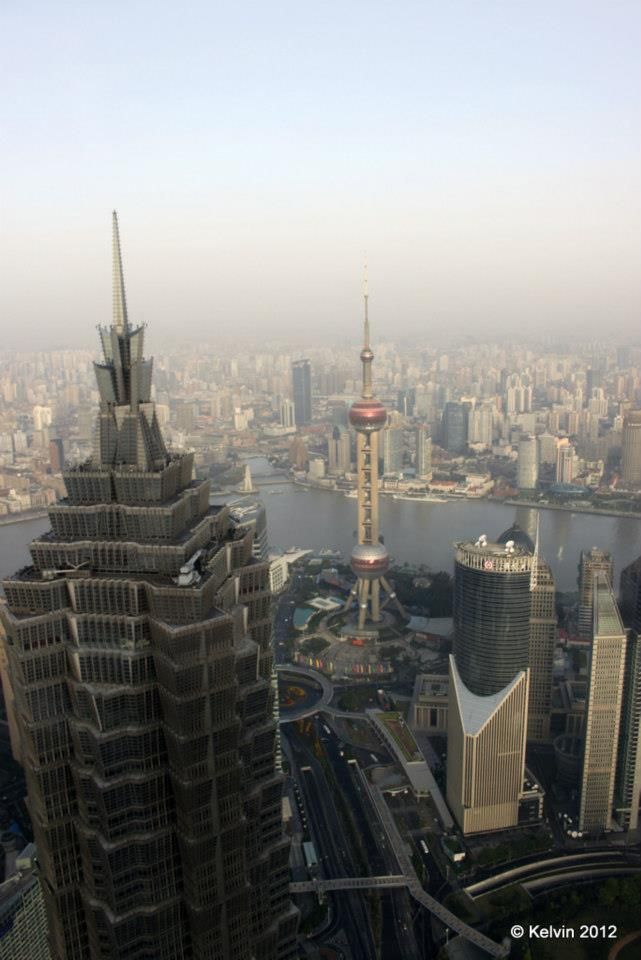 And at #1, we have Park Hyatt Shanghai - truly one of the best hotels I've stayed in worldwide and the best in Asia thus far. With the hotel lobby perched on the 87th floor of the Shanghai World Financial Centre, it has the honour of being one of the tallest hotels in the world. There is a dedicated lift to zoom you straight up in a matter of seconds.
The Diplomatic Suite boasts 185 sq meters of space (that's roughly the size of two 4 room HDB flats!), offering an expansive view of the Shanghai skyline and Hangpu River. Design is trendy and minimalistic, featuring white washed walls with dark wooden doors and trimmings. Double king beds and a lounge chair adorn the bedroom whilst the toilet boasts a dedicated rain shower (huge!) and a soaking area with heated floors. The entire place is decked out in "luxury technology" as well, from TOTO automatic toilet bowls that sense your arrival to B&O systems in both living and bed rooms and touch screen control panels for curtains, air-conditioning, lights etc.
Breakfast is served at the 100 Century Avenue Restaurant, which is perched on the 91st floor of the building. And I never thought I would say this but both food variety and quality was outstanding. Service at the restaurant was personal yet professional and that excellent service was visible throughout our entire stay and extended to all the hotel staff we encountered. Truly a wonderful experience!
Oh and before I forget, there is a 20m infinity pool on the 85th floor (where they filmed Skyfall incidentally), which is probably one of the, if not the highest infinity pool in the world.
And so sums up the top 5 hotels in Asia that I've stayed in recent years. What are your top hotels and why? Do share and thanks for reading!
Wishing everyone a Happy Chinese New Year!