We were early and with a stroke of luck, Chan Kan Kee was empty. However it wasn't the luck we were hoping for as the restaurant was still serving its tea time menu and dinner items on the menu weren't ready. As such, we had to settle for whatever was available, namely their braised items and vegetables.


Fried Kailan with Dried Sole Fish
Simply done with a nice saltiness from the generous serving of dried sole fish but lacking in wok hei. Decent enough though.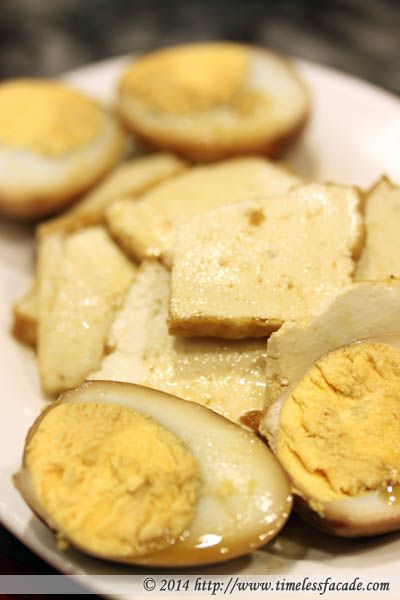 Braised Goose, Pork, Eggs & Beancurd
The key here was the gravy, which came across as rich with hints of saltiness and sweetness. And it was in this wonderful gravy that the various items were dutifully braised in. Without a doubt, the favourite that evening was the goose, with its slightly coarse flesh locking in the wonderful flavours. Do note that geese tend to have more fat than duck so if you are adverse to the consumption of fat, please keep away from the skin.
The 6 of us spent HKD 641 (~ SGD 106) which wasn't expensive but I personally would have preferred to have a mixture of dishes (not just braised ones). Nonetheless the braised goose was good enough to warrant a return soon!
Read my first review on Chan Kan Kee Chiu Chow Restaurant
here
.
Final Verdict:
Ambience:NA
Service:NA
Food: 7/10 (8/10 for the braised goose)
Value for money: 7/10
Overall: 7/10
Address: 1 Queen's Road West, Sheung Wan (上環皇后大道西11號地下), Hong Kong
Contact: 2858 0033
Opening Hours: Mon.-Sun. 11:00-22:00