The kind folks at District 10 extended an invitation to try out a couple of their signature dishes and since I was in town, I appreciatively made my way down to their outlet @ UE Square one weekday evening.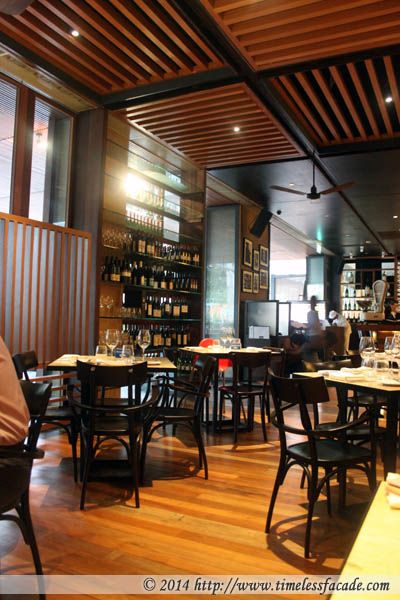 Interior
District 10 is both a bar and a restaurant and offers both indoor and al fresco seating at a rather prominent corner of UE Square. I personally like the wooden interior and high ceilings but the vibe is actually more of a pub than a restaurant. Good for a casual dinner but probably not so much for a romantic date.
Complimentary Bread
This used to be one of the best complimentary bread in my dictionary (back in 2007
when I first tried Bonta
). Unfortunately the bread now is but a shadow of its former self. The bread was burnt which gave it a slightly bitter taste whilst the feta cheese within came across as a tad sour. How the quality has deteriorated!
Green Asparagus, Fried Egg Sunny Side Up, Sage Butter
I honestly didn't know what to make of this dish. Asparagus, sunny side up and cheese? $18++? Seriously?


Pan-fried Goose Liver, Wild Berries Sauce & Balsamic Syrup
The foie gras lacked a well seared crust and wasn't as smooth or quivery as I had expected to be. But at least the wild berry sauce did help to cut down a little on the nausea.


Wagyu Beef Carpaccio, Mustard Dressing, Sauteed Wild Mushrooms
This was a waste of wagyu beef in my humble opinion as it didn't elevate this dish past the average mark. Normal beef would have done the trick. And I personally dislike mustard.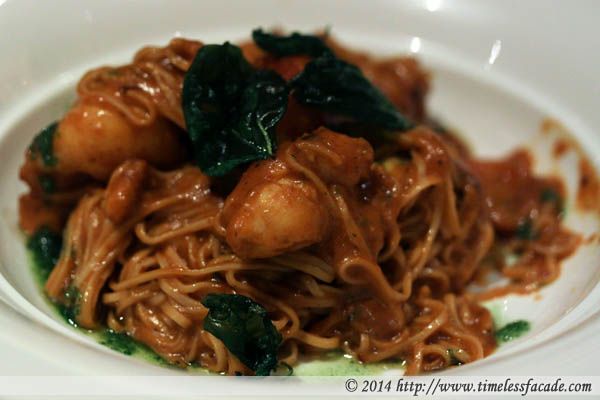 Homemade Angel Hair Pasta with Lobster, Peperoncino, Basil & Fresh Tomatoes
I was looking forward to this but unfortunately it didn't quite pan out. The angel hair pasta was way too soft and stodgy from all the gravy that it was plain unappetising. Even the crunchy lobster pieces failed to lift this dish out of the mess. ps: the presentation needs working on as well.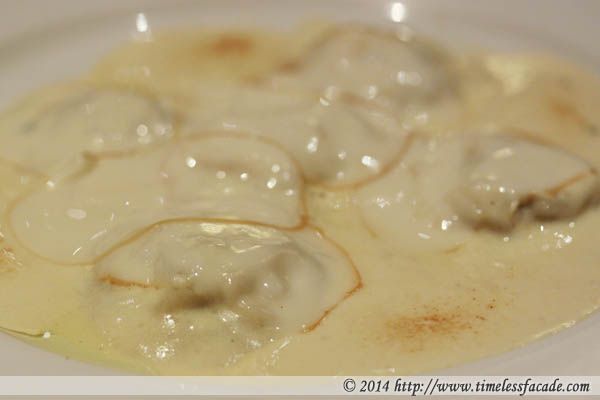 Homemade Foie Gras Ravioli, Light Parmesan Sauce & Scamorza Cheese
This was probably the best dish of the evening in my humble opinion. The ravioli did come across as a tad too thick but the taste of the foie gras was noticeable and not overwhelmed by the light parmesan sauce. Just watch out for the wooziness.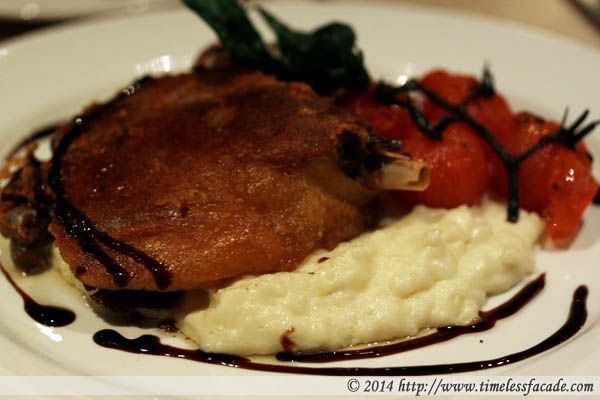 Crispy Goose Leg Confit, Roasted Garlic, Soft Potato Mousse
Mildly crisp skin but overly salty and dry. Pretty much sums up the goose confit.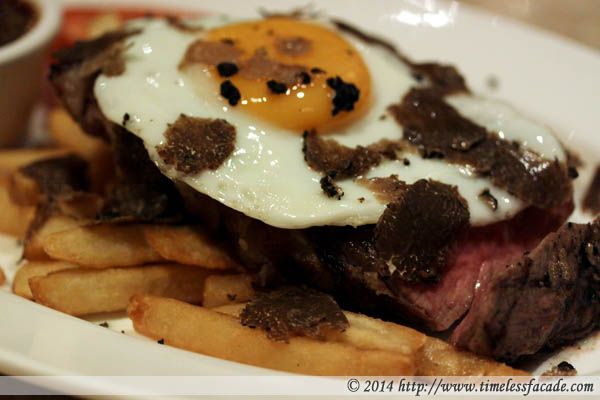 Signature Black Angus Beef Striploin, Fried Eggs & Black Truffle
I appreciated the black truffle but I fail to comprehend the sunny side up. Nonetheless, the beef was done to a nice medium rare but came across as rather bland and a tad tough. Average dish overall.


Roasted Atlantic Cod Medallion, Spanish Smoked Paprika & Herbs Oil
The cod was decently executed without much fanfare - tender flesh with a hint of sweetness. Lacked the oomph to elevate it past the average mark.


Cinnamon Apple Fritters with Icing Sugar
And finally, desserts. I found the cinnamon apple fritters a pretty interesting concept except that there was way too much cinnamon powder sprinkled over the fritters that it was unnerving (for me at least). I was expecting a sweet finish but it ended up slightly sourish because of the apple. Can't say I'm a fan.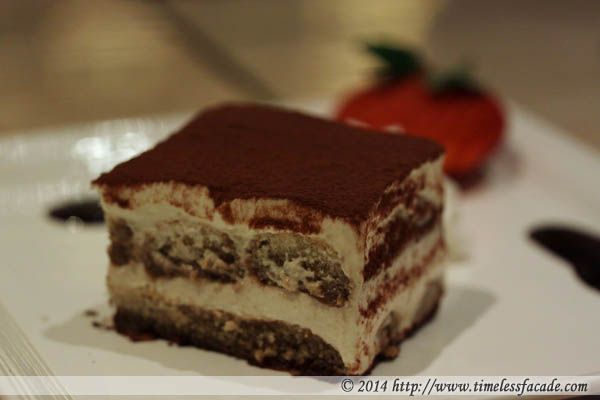 Traditional Italian Tiramisu
My absolute favourite Italian dessert. Unfortunately District 10's rendition didn't quite excite. The mascarpone to sponge ratio was a little lopsided in favour of the former whilst the latter came across as a tad dry. Acceptably average.

Thanks for the invite!


Final Verdict:

Ambience: 6.5/10
Service: NA
Food: 5.5/10
Value for money: NA
Overall: 6/10

Address: #01-15/16/17 UE Square Shopping Mall

Contact: 6738 4788

Opening Hours:

Monday to Thursdays

11.30am to 11.00pm (Last food order: 10.30pm)

Lunch: 11.30am to 2.30pm
Tea-time menu: 2.30pm to 5.30pm
Dinner: 5.30pm to 11pm

Fridays

11.30am to 1.00am (Last food order: 12.30am)

Lunch: 11.30am to 2.30pm
Tea-time menu: 2.30pm to 5.30pm
Dinner: 5.30pm to 1.00am

Saturdays

11.00am to 1.00am (Last food order: 12.30am)

Brunch: 11.00am to 3.00pm
Tea-time menu: 3.00pm to 5.30pm
Dinner: 5.30pm to 1.00am

Sundays

11.00am to 11.00pm (Last food order: 10.30pm)

Brunch: 11.00am to 3.00pm
Tea-time menu: 3.00pm to 5.30pm
Dinner: 5.30pm to 11.00pm

Website: http://www.district10.com.sg/