Complimentary Bread
Baguettes and multigrain buns served with a side of smooth butter and deliciously sinful duck rillette (it was a tad dry though
) started the meal rolling. My personal favourite? The baguette; crusty, light and served warm.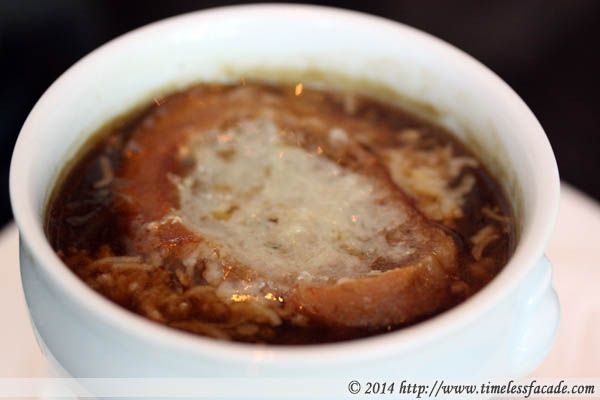 French Onion Soup
Sweet without coming across as overly heavy but a little lacking in cheese in my humble opinion. Still a decent French onion soup nonetheless.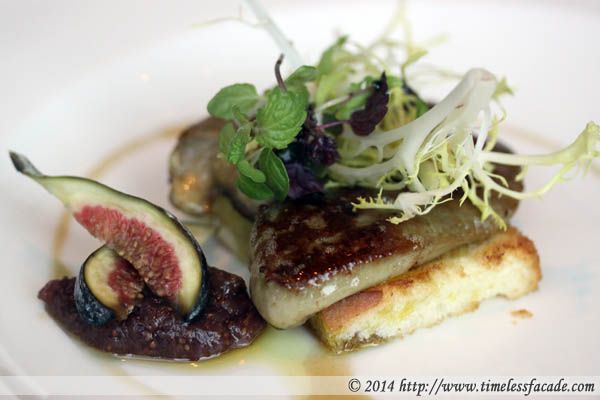 Foie Gras Pan Seared with Cresses Salad Fresh Fig and Figs Jam on Brioche
I thought the foie gras was pretty good but could do with a little more searing to achieve a lightly crisp surface. The buttery goodness from the brioche complimented the sweetness of the foie gras but this is seriously a heart stopping combination. Portions are a little small as well for a $12++ top up charge.
Whole Lobster Angel Hair With Fresh Tomato, Sweet Basil and Lobster Butter Sauce
This required a top up of $25++ and even though the lobster chunks were aplenty and crunchy, the angel hair pasta was a little too soggy, probably the end result of sitting too long in the tomato sauce. One other issue I had was that the tomato sauce, whilst lightly tart and zesty, became a little boring after a while and the whole dish lacked variation in flavours. It was just tomato, tomato, tomato. I couldn't even make out the sweetness of the lobster.


Clifford Signature Duck Confit
I had this during my
previous visit
and remembered it to be very good. And it didn't disappoint. Crisp on the outside but moist and tender on the inside. No truffle mash this time round though.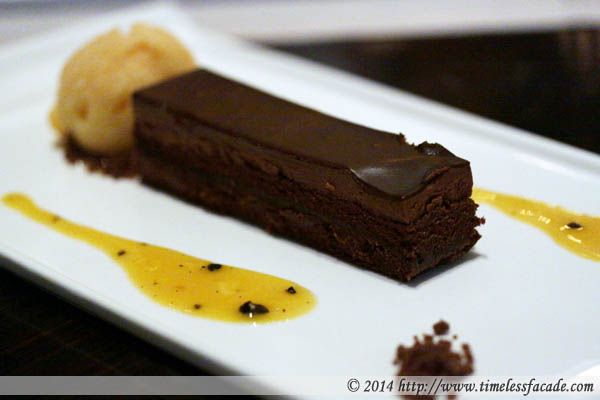 Slice Of Chocolate
This was essentially a chocolate hazelnut tart served with passion fruit sorbet and chocolate
crumble. The chocolate was rich with a nice hazelnut taste but didn't across as too heavy. I personally liked the crunchy wafer layer wedged in between. And the passionfruit sorbet wasn't as sour as I had expected it to be. Pretty nice dessert!


Bill
After the top ups, the bill for 2 came to about $173, which sorta straddled the line on the value for money criteria. Food at Clifford was a case of hits and misses but the entire experience was generally a positive one. Coupled with great ambience and good service, I might return but probably only for brunch or restaurant week where it won't cost me an arm or a leg to dine there.


Final Verdict:
Ambience: 8.5/10
Service: 7/10
Food: 7/10
Value for money: 6/10

Overall: 7.125/10

Address: The Fullerton Bay Hotel

Contact: 6597 5288

Opening Hours: Daily: 6.30am–11am, 12pm–2.30pm, 3pm–5.30pm, 6.30pm–11pm

Website: http://www.fullertonbayhotel.com/dining-en.html