It was a public holiday lunch at East Ocean Teochew Restaurant with the family; A much vaunted restaurant where we usually purchase our supply of deep fried fish skin from (only available during Chinese New Year). And after so many years, we finally got down to trying their dim sum.
The Place
Situated on the fifth floor of the upclass Ngee Ann City at Orchard Road, East Ocean had a large crowd of people milling outside, waiting for a table. Thankfully we had reservations but even then, we had to get in line to approach the wait staff for our table. The place was rather noisy which definitely isn't great for conversation.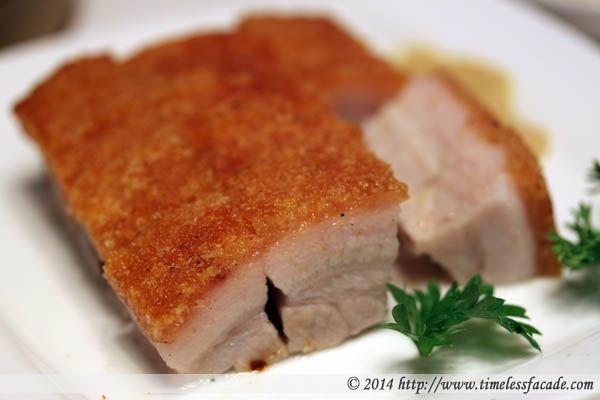 Crispy Roasted Pork Belly
Sporting a crackling crisp skin and a good fat to meat ratio, the roasted pork belly did seem a little wobbly and lacked finesse. But still pretty good in my humble opinion.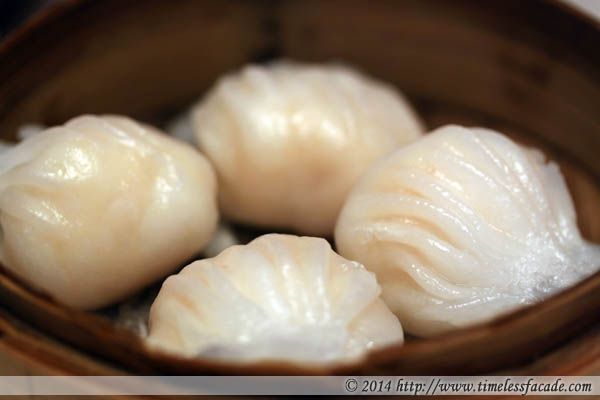 Steamed Har Gao
Crunchy prawns enveloped in relatively thin, translucent skin. Pretty decent as well.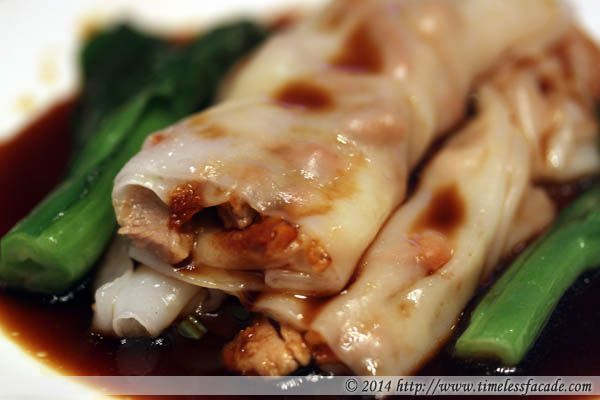 Steamed BBQ Pork Rice Rolls
The cheong fun was average; Relatively thin skin but lacked silkiness. Chunks of BBQ pork evident.


Steamed Siew Mai
Topped with a smattering of roe and a green pea, the siew mai didn't overwhelm with its porkiness, probably due to the low fatty meat ratio.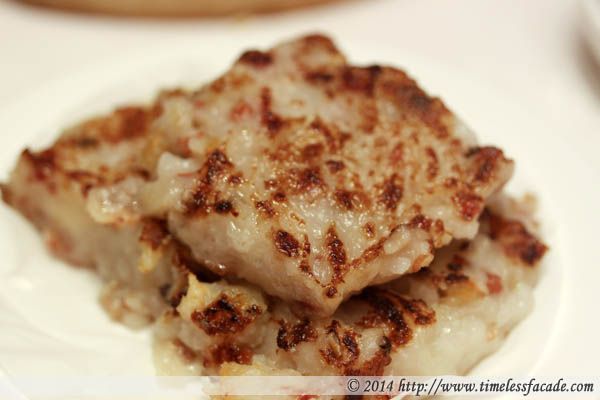 Pan Fried Carrot Cake
The pan fried carrot cake was awfully soft and mushy; Almost gross. No wonders it didn't have many takers.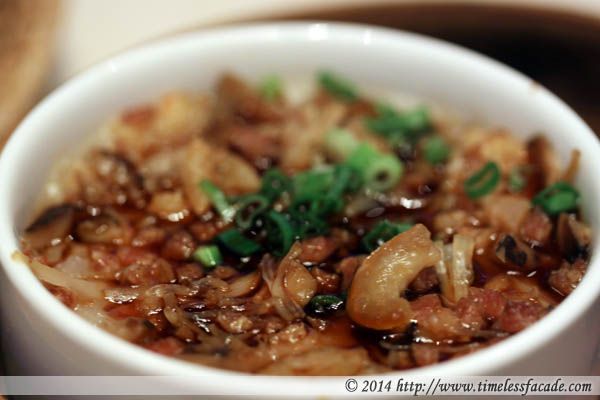 Steamed Carrot Cake
Now the steamed rendition came out slightly better. Soft sans the silkiness with the topping of dried shrimp, dried sausages, onion etc failing to boost the inherently bland flavours. Palatable but not great.


Mini Steamed Glutinous Rice
Great consistency in the rice but sorely lacking in flavour. Need I say more?


Deep Fried Beancurd Skin
The beancurd skin wasn't crisp enough and the prawn paste lacked flavour. Starting to see the trend?


Deep Fried Silver Fish With Salt
This dish was a serious joke. The layer of flour amassed around a single silver fish was so dense that all I could taste was flour. I certainly didn't order deep fried flour!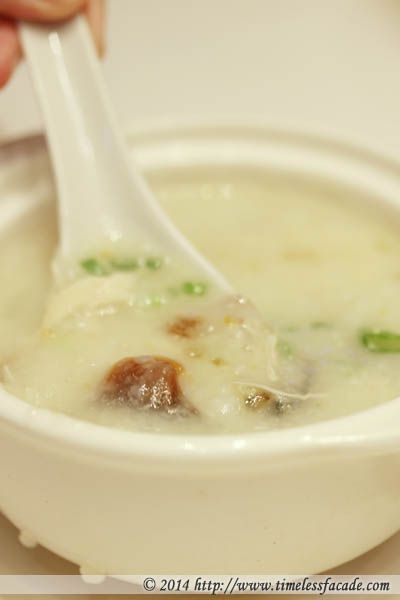 Century Egg Congee
Starchy yet flavourful, the porridge had bits of meat and a rather generous serving of century egg. Pretty nice considering how terrible the previous few items were.


Steamed Custard Bun
This was probably one of the best dishes that afternoon; Runny custard that wasn't cloyingly sweet with a hint of egg yolk sediment. Only gripe I had was that the salty contrast wasn't evident enough.


Baked BBQ Pork Bun
Think polo bun (菠萝包) with BBQ pork. Crusty, semi sweet top with bits of BBQ pork filling. Pretty decent but would have appreciated more pork and a little more viscosity in the filling.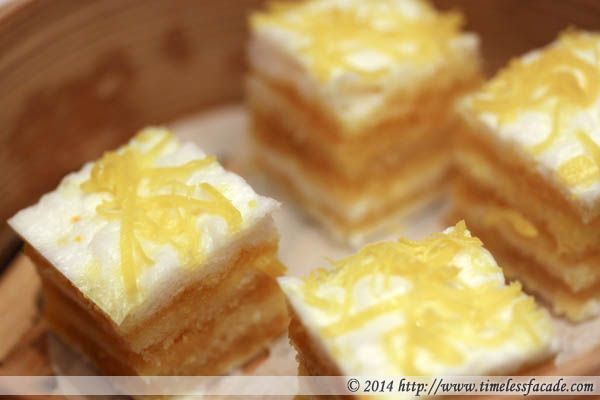 Steamed Custard Layered Cake
I've never had this at a dim sum restaurant before and honestly, I found it rather insipid. Dry layers of cake sandwiching dried, overly sweet custard that just made me give up after my third mouthful.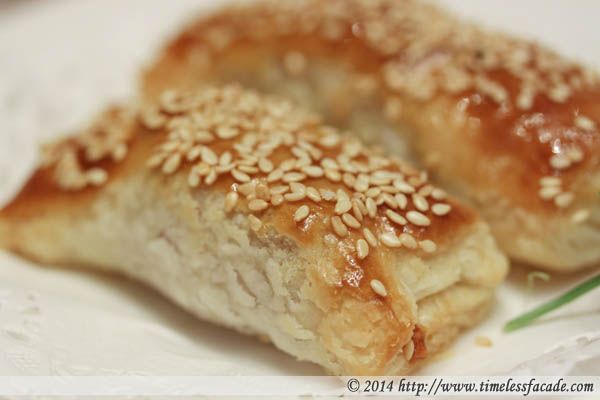 Baked BBQ Pork Pie
Though the BBQ pork filling was chunky, it could have done with a little more gooeyness (as with the BBQ pork bun) whilst a little more butter would have helped the pastry.


Mini Egg Tart
The egg tarts showcased a flaky pastry with a smooth and semi sweet custard center. A pity the pastry just wasn't buttery enough. Still a decent eat nonetheless.


Bill
5 of us racked up a bill of about $142, which isn't too expensive given the quantity of food we had. Compare that however, to the quality of food that
Wah Lok
offers at a similar price point and the result is clear; East Ocean just doesn't measure up. There are more misses than hits and I'll probably just stop by for my yearly fish skin purchases, nothing more.
Final Verdict:
Ambience: 6/10 (rather noisy and chaotic)
Service: 6/10
Food: 6/10
Value for money: 6/10
Overall: 6/10
Address: 391 Orchard Road, #05-08/09 Ngee Ann City
Contact: 6235 9088
Opening Hours:
Monday to Friday - 11:30am to 3pm, 6pm to 11pm
Saturday, Sunday & Public Holiday - 10am to 3pm, 6pm to 11pm
Website: http://www.eastocean.com.sg/